Special Events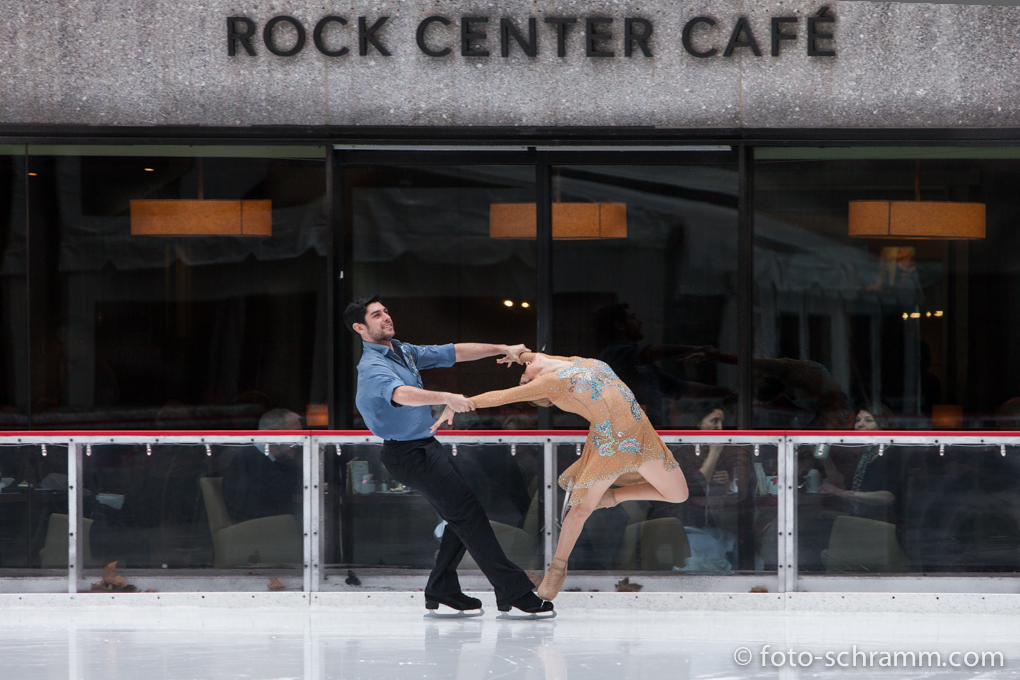 Special Event Bookings

Look to Ice Theatre of New York® to produce your perfect ice show! We provide the show that fits your needs; for the theatrical stage, festival, theme park, casino, shopping mall, dinner theater, hotel, and for corporate and private parties. We present professional performances by our Company members, showing beautiful and breathtaking moves, from virtuostic soloists to lavish ensemble productions. The costuming, choreoraphy, lighting, sound and special effects are all designed to highlight the experience of viewing dance on ice. We skate on your ice surface or install our own - either real ice or our Polyglide synthetic ice. Our portable Polyglide ice surface can be set up in under an hour, and real ice takes about 36 hours (depending on the size of the desired surface). We also provide casting for performances, commercials, etc.
Contact the office for more information at (212) 929-5811.
Corporate Events

Make your next corporate event something to remember! Everyone has been to functions in hotel ballrooms but, who has been welcomed to that ballroom by an ensemble of graceful figure skaters? Whatever your event or project - company dinner, product launch, holiday party, commercial - Ice Theatre of New York® can work with you to create a unique atmosphere that guests will never forget. Your location has no ice? That's not a problem for Ice Theatre. Using our sheets of plastic ice, we can skate anywhere. Skaters can be your guests' welcoming sight or can be the highlight of your event. Ice Theatre has provided artistic performances for corporate events, product launches, movie openings and private weddings, both on ice at rinks & arenas and on artificial ice. We can create an atmosphere, provide a background setting or do a full performance. Ice Theatre has performed at events as unique as the opening of Batman: the Movie, fashion shows on the icy catwalk of the Rink at Rockefeller Center Plaza and a private balcony of a Fifth Avenue apartment.
Click here to see a Tech Rider for an artificial ice surface.

"Words cannot express my thanks to you and your wonderful crew for a job extremely well done last Saturday at Amy and Jaime's Wedding. The skaters were a tremendous hit, and guests (and staff alike) were blown away that we actually had skating in our Penthouse Lobby. Nothing but rave reviews. Your entire staff is accommodating and professional and a joy to work with. I only hope that we will have use for your talented group in the future."
-Artie D'Alessio, The Surf Club
Holiday Events

Company & Private Skating Parties

What better way for your employees to celebrate the holiday season (or any season, for that matter) than with a skating party? The fun of skating parties should not be limited to children! Ice Theatre has a vast repertory of pieces to draw from by renowned dance choreographers such as Alberto Del Saz, Laura Dean, Lar Lubovitch, Elisa Monte, and JoAnna Mendl Shaw. We can combine the solos, duets, and ensemble pieces to work in conjunction with and perfectly complement the mood of your party, and provide instructors to accompany your party guests.
"For the past three years we have been able to count on the Ice Theatre of New York® to provide us with very professional, reliable, and incredibely nice skaters for our party. We appreciate how easy you make everything. The skaters are the highlight of the event! We are already looking forward to next year!"
-Alexandra Fisher, St. Bernard's School
Product Placement, Fashion Shows & Commercials

... crisp, graceful, bold, elegant, sharp, quick, edgy, delicate, smooth, exquisite, fast.
Do any of these words sound like your product? Then why not use ice skating, the one sport that embodies them all, to market it? A commercial featuring the high-quality skaters from Ice Theatre of New York is sure to set your product apart.
Skating can evoke the speed of the high-tech future or dreamy reveries of the past - it's your choice. Our skaters and creative team have the ability to devise the right style for what your company desires. Despite its ever-growing popularity, ice skating has been underutilized in commercial work. Now is your chance to make your product distinctive with the Ice Theatre of New York®.
Endless Possibilities...
Ice Theatre of New York® can produce any type of program for your event - we have some of today's most creative minds ready to make your occasion memorable. The cost of the program depends on the size of your event. Renowned skaters can also be engaged for the performance. Please give us the opportunity to show you the kind of event we can produce. Contact the office for more information at (212) 929-5811. To download promotional flyer click here.
The Ice Theatre of New York® is known throughout the nation for its dedication to developing figure skating as a performing art. The Company has become an outlet for choreographers to create high quality pieces on world-class skaters. Ice Theatre has performed pieces by renowned dance and skating choreographers in a variety of venues, from its home at Chelsea Piers and the famous Rink at Rockefeller Center to performing arts centers across the country. Whatever the venue, the company has always been received with great enthusiasm and praise.

Bring ITNY to your skating community and experience the artistry of the sport. The Company will travel to your rink for a variety of events: workshops, residencies, rink openings, competitions and other special events. ITNY will tailor a mix of performances, group classes, private lessons and workshops to fit your needs. The result will be a lasting inspiration for your community.
Aerials

Rink Shows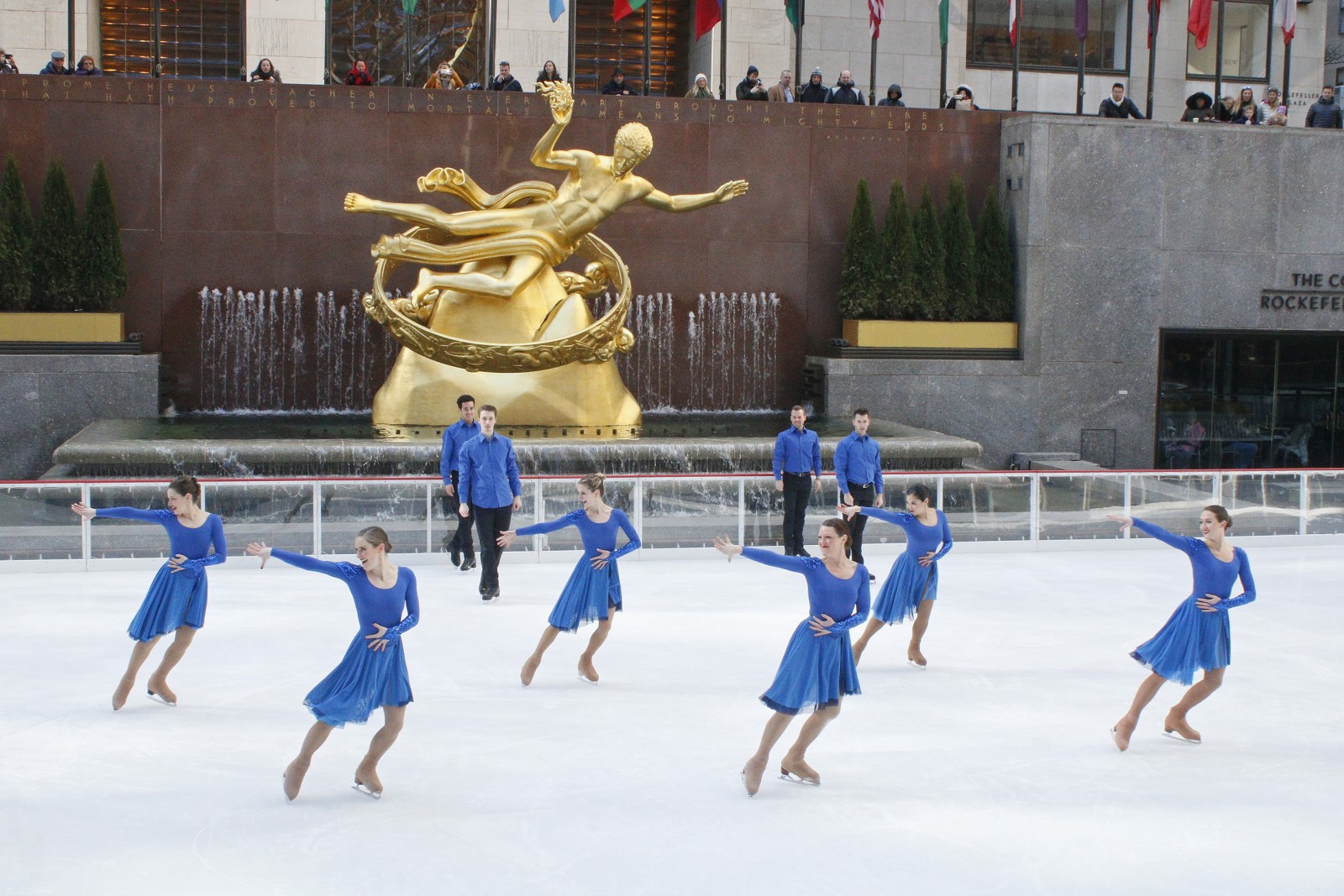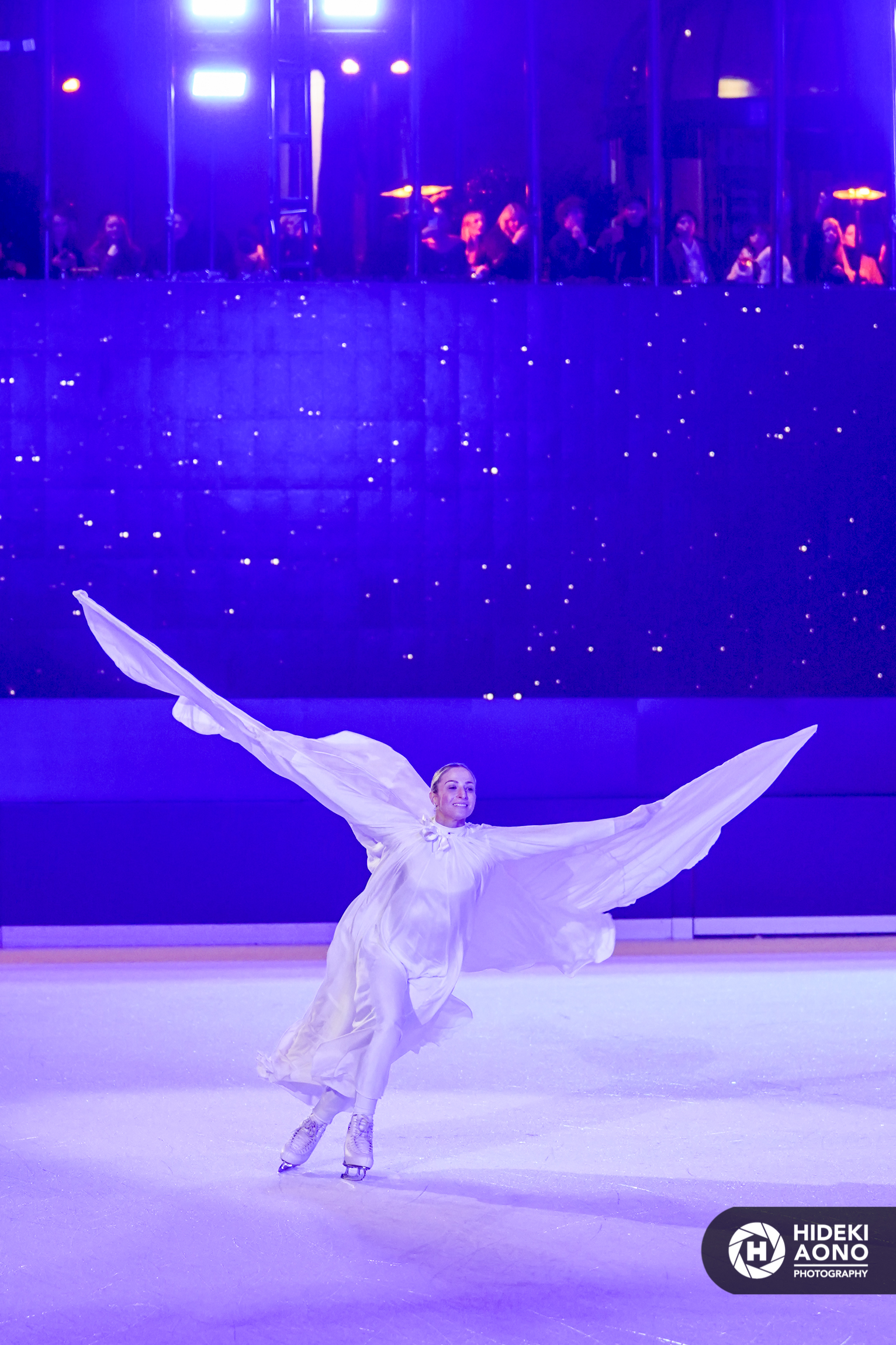 Whether your rink is having a grand opening or seasonal show, Ice Theatre of New York® will perform to inspire skaters of all ages. Ice Theatre has created performances for many seasonal and year-round rink openings. Allow us to set the tone for your next season with pieces selected from over sixty works in the repertory. The effect will be magical!
"On behalf of Battery Park City on Ice, thank you for the outstanding performance at the Grand Opening Event, December 10, 2009. It was wonderful! Our guest, government officials and media thoroughly enjoyed the programs by your ever-so talented troupe."
-Cindy Matthews, Rink Management Services

Agent for non-ticketed event for Ice Theatre of New York®.
Please contact Matt Kendall at 212-343-0956 - matt@conceptartists.com.
We are looking forward to enhancing many corporate events worldwide with our portable shows.
Please check us out on their website at http://www.conceptartists.com