Classes & Workshops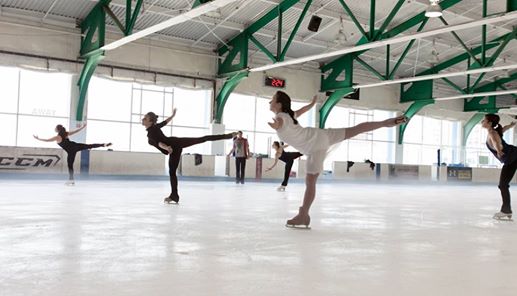 Photo: Master Edge Class @Sky Rink, Chelsea Piers - www.foto-schramm.com
JUNIOR ENSEMBLE

Photo:Darial Sneed
Special classes with ITNY teachers, choreographers and performers for young skaters interested in:
- Developing ensemble skating skills
- Enhancing musicality
- Refining artist impression
- Improving public performance skills
- Fostering choreographic creativity
- Boosting program component scores for IJS
Who is this Program Meant for?
Young skaters with at least Junior Moves or equivalent skating skills.
To sign up email itny@icetheatre.org
Classes are offered in Spring and Summer. This program is made possible in part by the generous support of Janice Bayer and Julie Glennon.
MASTER EDGE CLASS

www.foto-schramm.com
Join us for our weekly Edge Class at Sky Rink, Chelsea Piers. Please send your email to itny@icetheatre.org to stay up to date or call 212-929-5811 to verify dates and times for class.
ITNY offers weekly 80-min free classes for skating artists throughout fall, winter and spring. About 30 classes annually. Classes are taught by ITNY's Ensemble Director Elisa Angeli, ITNY teachers or guest artists.
CHOREOGRAPHY LAB

Photo: Beth Woronoff and Douglas Webster working with Donlin Forman
For ITNY Company members and guest artists. Public is welcome to view the creative process. Dates and times TBD
EDGE CLASS CLINICS

Workshop with Harmony on Ice
Mastery of the edges is the key to skating. The skater of the future will be the one who combines the athleticism of the triple jump with the artistry that comes only through the mastery of the edges. Jumps and flying spins are energetic developments of edges and turns that are performed on the surface of the ice. Balance on these basic edges and turns not only facilitate athleticism but also are inseparable from artistry. Style cannot develop in skaters with common balance mistakes: hyper extended spine, habitual foot flexing, unpointed toes, and drooping heads.

In the ITNY workshops, skaters gain a repertory of exercises designed to develop skills necessary for accomplishing the athletic elements of skating. These exercises help create the freedom of ice movement essential to style. The workshop focuses in-depth on these basics:
• Grounded knee bend (Plié)
• Dynamic placement of the free leg
• Twisting and the use of the arms to shape space
• Full use of the eyes for balance and style
Through full and proper use of the body, skaters come in contact with their basic strengths and ultimately discover their own unique ice personalities.

Developed by Olympic Champion John Curry as a daily class for his skating company, the format is now used to teach the Ice Theatre Ensemble. The workshop's on-ice format is similar to that of a dance class with a large group lesson being taught to music. Participants perform a sequence of steps ranging from basic to advanced difficulty. Sequences are then performed in small groups to develop spatial sensitivity among skaters and to facilitate flow on open freestyle sessions. The basic material may be incorporated into skaters' daily warm-up routines while more advanced sequences may be modified for use in programming.

Please contact the ITNY Office today to inquire about the Edge Class Workshops at (212) 929-5811 or at itny@icetheatre.org.
RESIDENCIES
The Ensemble of Ice Theatre of New York® conducts Residencies in different communities in New York State. Generally, Residencies are conducted for up to three weeks. During this time, we create new works, perform and teach workshops for the skaters in the area. Acclaimed choreographers join the ensemble to create the works. Rehearsals are open to the public, so the community can watch our creative process first-hand.
If you are part of a performing arts community and are interested in having the Ice Theatre of New York® at your home rink for a residency, please contact the ITNY office for more information at (212) 929-5811.