Tickets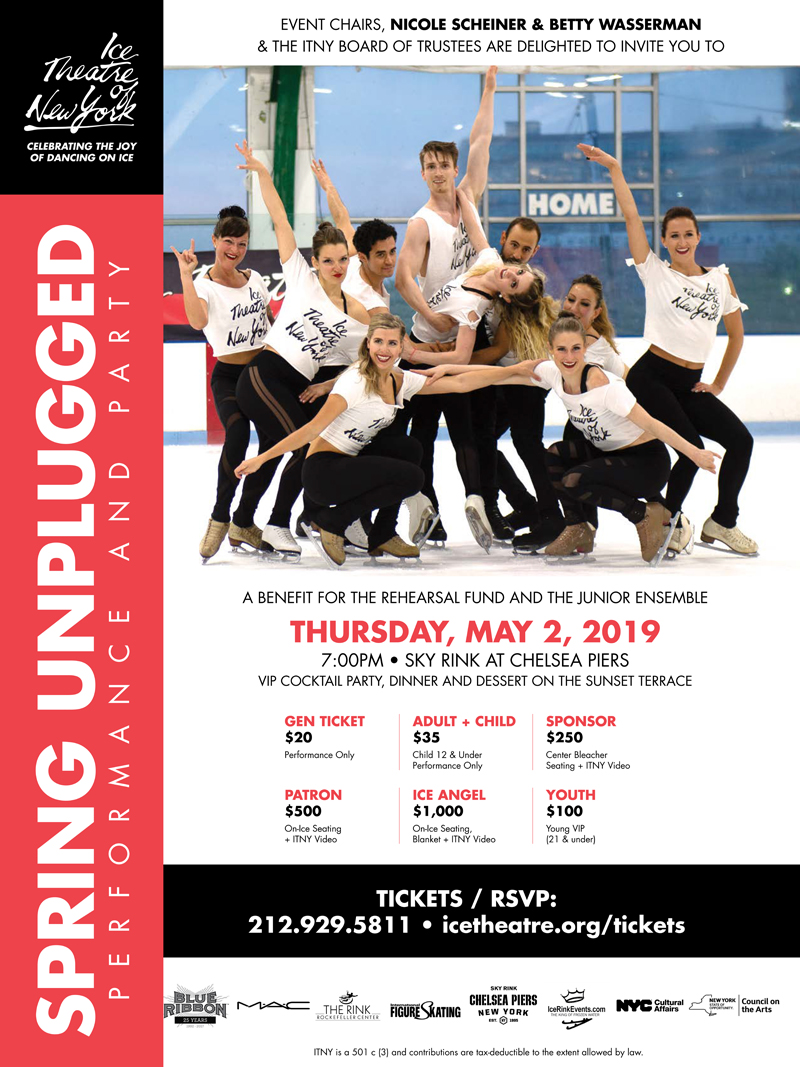 Come see the Ice Theatre of New York's professional ensemble perform ice-breaking choreography, danced in natural light. Join us for this fresh and vigorous show, focusing purely on the art of dancing on the ice.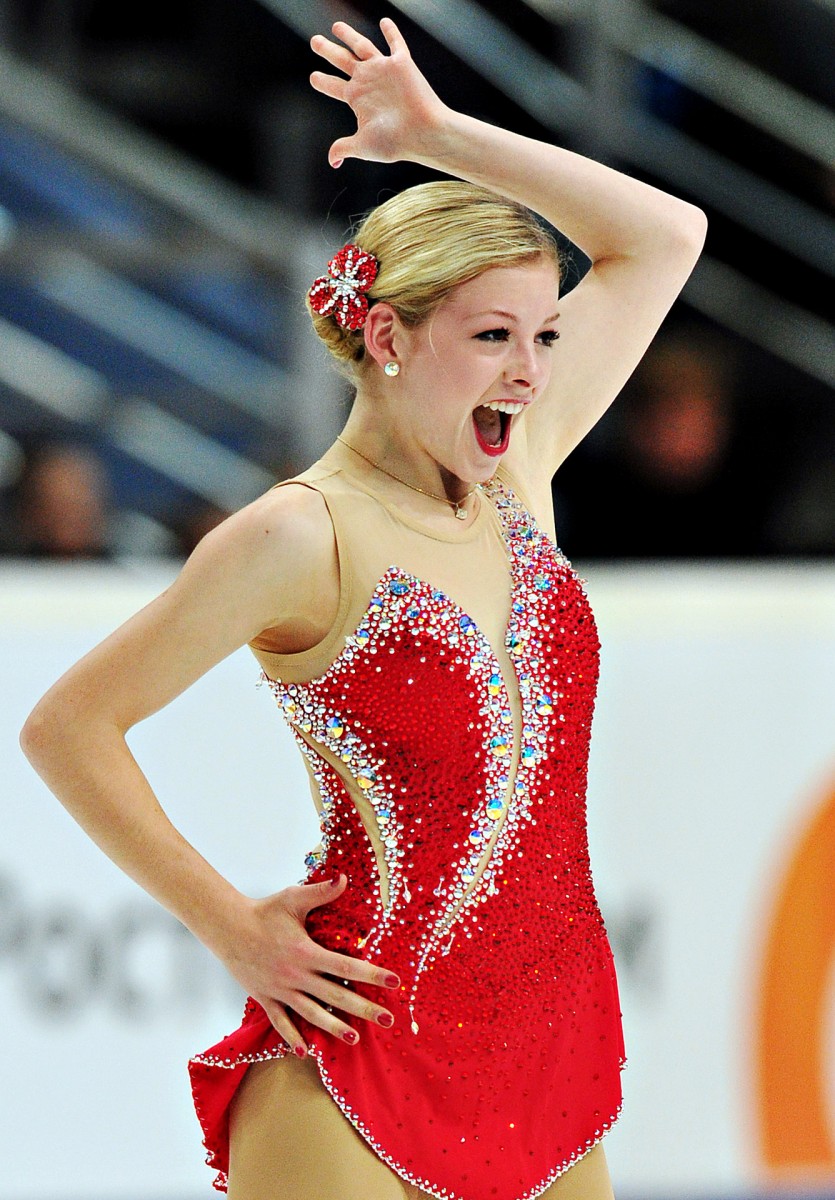 ITNY is pleased to present Olympic Medalist and 2-time US Ladies Champion, Gracie Gold with this year's Will Sears Award at our 2019 Unplugged Performance and VIP Party.
The Will Sears Award is given to to a skater who demonstrates exceptional daring and persistence in pursuit of her passion.
"ITNY is proud to honor Gracie for daring to share her struggles so others can learn from her. We admire her courage to return to the sport and finding the joy of skating again," said Moira North, Founder/Artistic Director of Ice Theatre of New York.
SKATING SEMINAR WITH GRACIE GOLD AND MISHA GE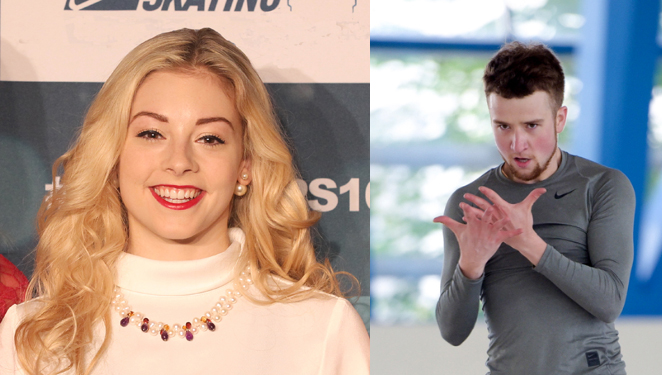 Skating seminar with Olympic Medalist and US Ladies Champion, Gracie Gold, and Olympian, International Skating Champion & Choreographer, Misha Ge.
Levels: No test and pre-Juvenile through Senior; Adult and Coaches. CLICK HERE FOR DETAILS

Seminar will start at 10 AM and go till 4 PM. Sessions include: off-ice warm up, footwork & skating skills, jumps & spins (basic and high level sessions) and artistry & music interpretation. Gracie Gold will give an inspirational presentation off ice. There will be photo opportunities with Gracie Gold and Misha Ge.

Space is limited - Register by April 27, 2019. Cost for the day is $250.
(Late registration fee is $50 - if space is still available)