Staff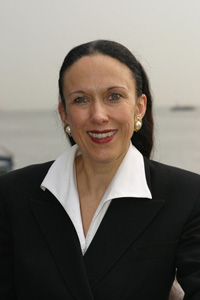 MOIRA NORTH
Founder/Artistic Director
Upon founding Ice Theatre of New York ® (ITNY) in 1984, Moira North became and continues to be a driving force in the development of figure skating as a performing art. In recognition, North was twice designated one of the 25 Most Influential Names in Figure Skating by International Figure Skating Magazine in 1998 and 2003. In addition to her expertise as a skater, North has a diverse background in dance, having studied Martha Graham technique, Japanese Butoh with Sankai Juku, and Haitian and African dance. North brought her passion for contemporary dance to the ice when she founded ITNY and has subsequently been a pioneer in the fields of dance and skating as well as a catalyst in the development of other artistic ice skating companies in both Canada and the United States.
North and her partner, Patrick Dean, skated Ice Theatre of New York's first work, which was a collaboration with dance choreographer Marc Bogaerts. The piece won them first place in the Free Dance portion of the 1984 Professional Championships in Jaca, Spain. In her subsequent work as Founder/Artistic Director of Ice Theatre of New York, North has overseen the creation of a repertory of over 60 works, which includes pieces by contemporary choreographers such as Laura Dean, Ann Carlson, Lar Lubovitch, Elisa Monte, Peter Martins, Jean Pierre Bonnefoux, Susan Marshall, and Jody Sperling. In addition, North has commissioned ice choreographers such as Gary Beacom, David Liu and Douglas Webster to work with her company. North also arranged for ITNY to reset works originally created for John Curry's skating shows and to present skating champions such as Oksana Baiul, Sasha Cohen, Toller Cranston, Emily and Sarah Hughes, Nancy Kerrigan, JoJo Starbuck & Ken Shelley, Paul Wylie, Evgeny Plushenko, and Adam Rippon.
Under North's supervision, major dance presenters, including Boston's Dance Umbrella, Vermont's Flynn Theatre, Dancing in the Streets and Creative Time, have produced Ice Theatre. North took ITNY to Europe, and also produced performances on the proscenium stage at Staller Center for the Arts, West Point's Eisenhower Hall, Zoellner Arts Center, National Sawdust, and the Museum of the City of New York. North also serves on the Board of The Equus Projects, a dance company under the artistic direction of New York-based choreographer Joanna Mendl Shaw.
In recognition of North's outstanding accomplishments and artistic contributions, ITNY received the first-ever grants for an ice dance company from The National Endowment for the Arts, The New York State Council on the Arts, and the New York City Department of Cultural Affairs. As part of creating the country's premier ice dance ensemble, North has shaped a signature outreach program for the general public with free ice concerts at Rockefeller Center and Riverbank State Park, as well as the "Young Artists Series" at Riverbank State Park, Prospect Park and City Ice Pavilion consisting of free performances and skating clinics for public school students ages K through 8.
moira@icetheatre.org
---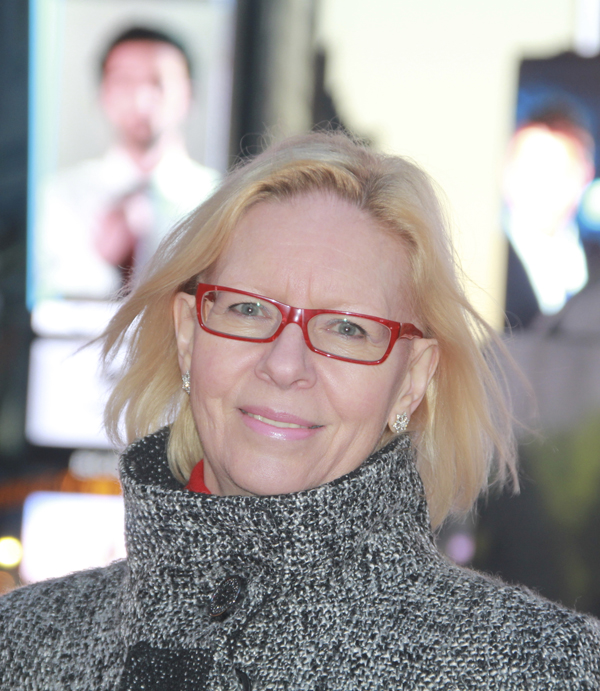 JIRINA RIBBENS
Executive Director
JIRINA RIBBENS joined the Ice Theatre of New York ® as Executive Director in December 2004, after serving on the Board since the founding of the company in 1984.
Over the past 13 years Ribbens has overseen ITNY's growth, such as the doubling of ITNY's operations budget, the expansion of its outreach programming for public school children into three boroughs, and ITNY's entry into new media, including a collaboration with Improv Everywhere which received over 3,5 million views on You Tube.
Prior to her work with Ice Theatre, Ribbens worked in a variety of positions in the entertainment and sports industries. During her career at Candid Productions she produced and managed events for Television with two-time Olympic Figure Skating Champion Dick Button. She also worked as an Olympic sports consultant and producer for the networks at nine Olympic Games. In 2002 she received a Sports Emmy for Outstanding Live Sports Special, as Associate Producer for NBC for the Salt Lake City Olympic Winter Games.
Ms. Ribbens has always been driven by a passion for international sports with a lifelong interest in the Olympics and Figure Skating. A native of Antwerp, Belgium, she is a former, competitive artistic roller skater. While pursuing her studies, Ms. Ribbens worked a variety of events in media relations, including athlete affairs, client relations and managing press conferences. Her job at the 1979 World Championships working as an interpreter during a press conference eventually led Ms. Ribbens to work with ABC Sports at the 1980 Lake Placid Winter Olympics. There she met Dick Button. About four years later – after first finishing her Masters and getting a specialized degree in coaching at the Trainerakademie in Cologne, Germany - she relocated to the United States to pursue a career in television production.
Ms. Ribbens holds a Master of Arts Degree in Foreign Languages from the State University of Antwerp, as well as a coaching certification in Figure Skating and Artistic Roller Skating from the Coaches Training Academy in Cologne, Germany. She is fluent in five languages and has a working knowledge of two more.
Ms. Ribbens served on the boards of Brooklyn Ice, the Fund for Safer Brooklyn, New York Amateur Sports Alliance and Women in Sports and Events. She is married to Christopher Archer and they reside in Harlem.
jirina@icetheatre.org
---
ELISA ANGELI
Ensemble Director
An Italian ice dancer with recognition from the Italian Federation for Ice Skating, who studied Ballet with Ludmilla Vlassova (Bolshoi) and Giovanna Franzosi in Milan, and with Christine Wright at the Gibney Dance Center. She also studied Modern and Contemporary Dance at the Open Dance Center, New York, and at the Music, Art and Shows School, Milan. She studied Aerial Silks at the Streb Lab and at the Trapeze School in New York. Elisa had several years of contortion and extreme flexibility classes with J. Noan and O. Karmansky. Her expertise as a circus arts specialist allows Elisa to bring a unique element of excitement when skating as a principal performer and aerialist with ITNY. In 2009, Elisa participated with Ice Theatre of New York ® at the Premiere of "Wintuk" by Cirque du Soleil at Madison Square Garden. In Italy, she was an aerialist with the tour "Italian Champions on Ice," with Ghiaccio Spettacolo, and performed in Munich with Spotlight Productions. Elisa has been with ITNY since 2008, and was on ITNY's 2008 tour in France. In 2015 she became ITNY's Ensemble Director. Elisa also works with Cirque-tacular Entertainment as an aerialist (since 2014), with which she performed in the show "The Art of Circus" in September 2016.