Performers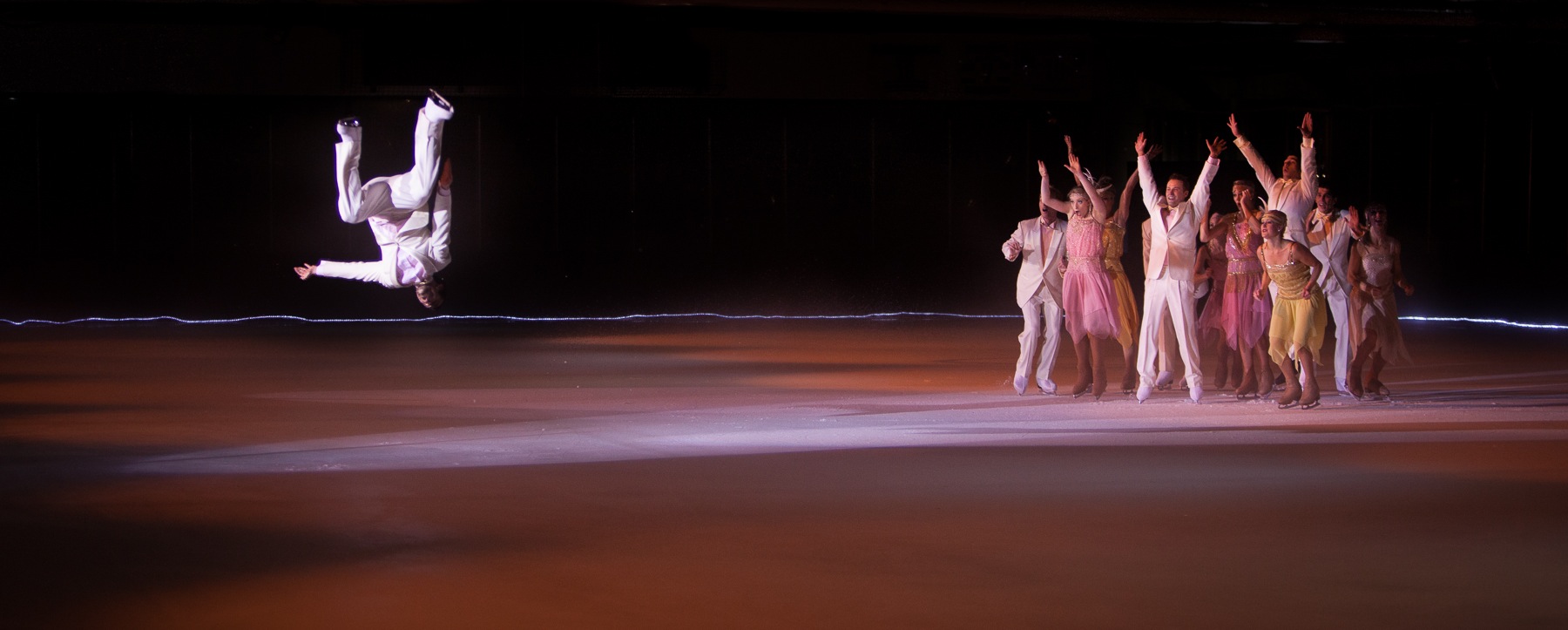 2012 Benefit Gala Performance - Photo by Norbert Schramm
2018-2019 Season Performers:
Ensemble Director: Elisa Angeli
Armen Agaian, Jake Bennett, Avidan Brown, Angela Chiang, Jordan Cowan, Joel Dear, Christian Erwin, Kate Gauthier, Tyrrell Gene, Jennifer Gruver, Line Haddad, Eliot Halverson, Jessica Huot, Valerie Levine, Liz Schmidt, Tara Nicole Stamm, Matt Thomas, Conor Wagar and Sally Jeanne Watkins. Figures performer Kate Mangiardi.
Guest Performers: Kiira Korpi, Elladj Baldé, Mauro Bruni, Ross Miner, Evegeni Plushenko, Rohene Ward and special guest Mark Mitchell.
---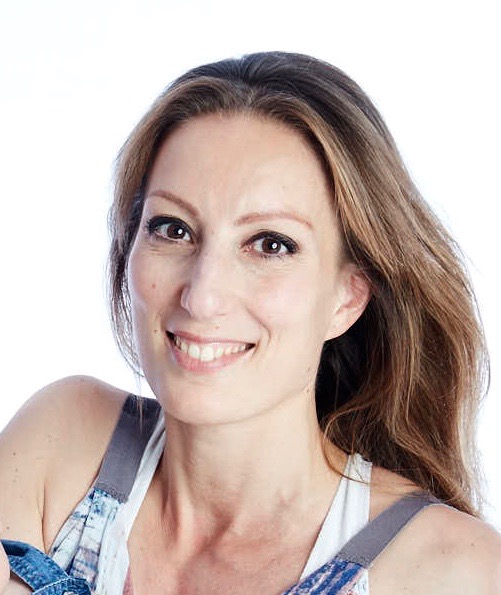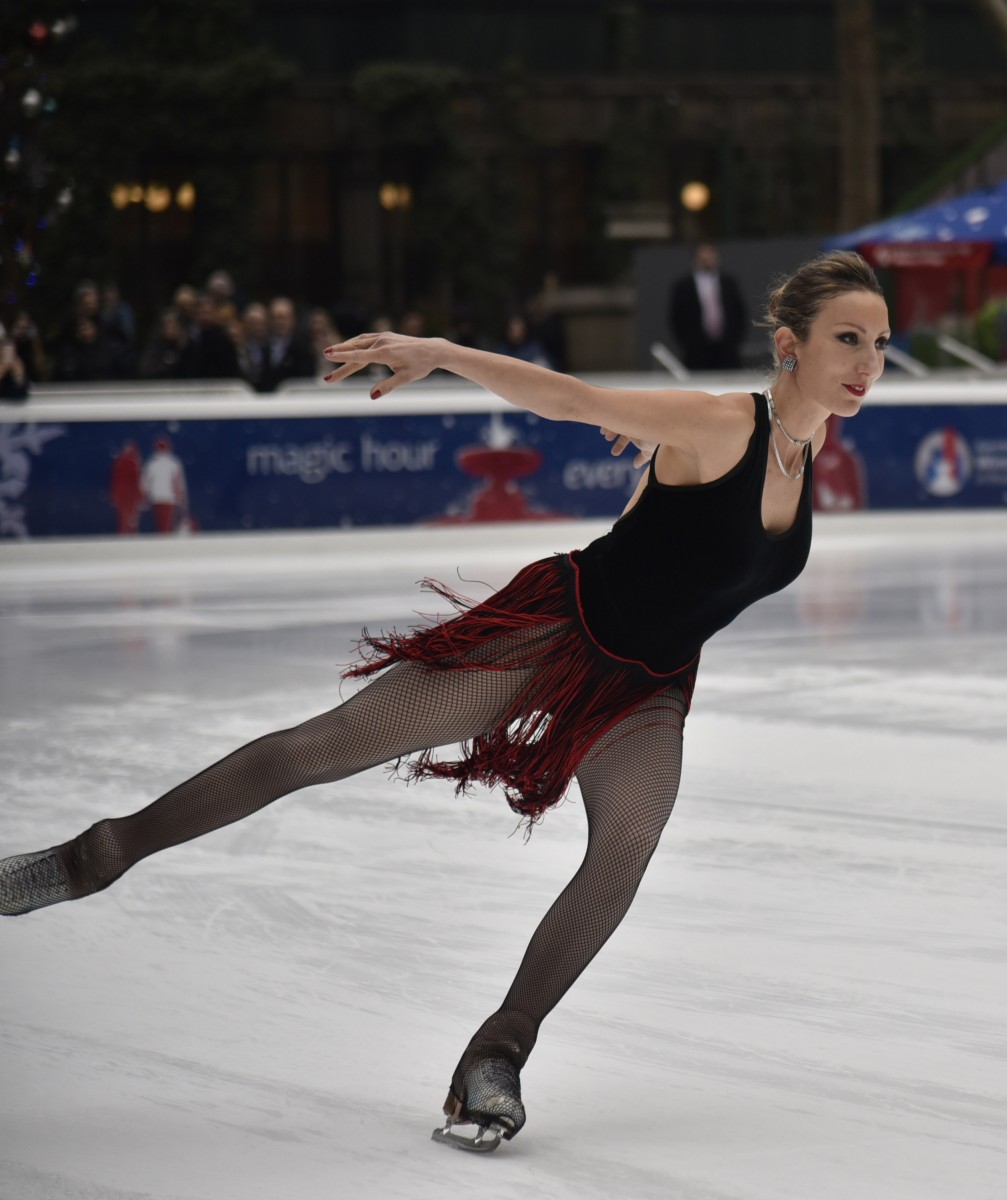 ELISA ANGELI
Ensemble Director
ELISA ANGELI is an Italian ice dancer with recognition from the Italian Federation for Ice Skating, who studied Ballet with Ludmilla Vlassova (Bolshoi) and Giovanna Franzosi in Milan, and with Christine Wright at the Gibney Dance Center. She also studied Modern and Contemporary Dance at the Open Dance Center, New York, and at the Music, Art and Shows School, Milan. She studied Aerial Silks at the Streb Lab and at the Trapeze School in New York. Elisa had several years of contortion and extreme flexibility classes with J. Noan and O. Karmansky. Her expertise as a circus arts specialist allows Elisa to bring a unique element of excitement when skating as a principal performer and aerialist with Ice Theatre of New York. In 2009, Elisa participated with ITNY at the Premiere of "Wintuk" by Cirque du Soleil at Madison Square Garden. In Italy, she was an aerialist with the tour "Italian Champions on Ice," with Ghiaccio Spettacolo, and performed in Munich with Spotlight Productions. Elisa has been with ITNY since 2008, and was on ITNY's 2008 tour in France. In 2015 she became ITNY's Ensemble Director. Elisa also works with Cirque-tacular Entertainment as an aerialist (since 2014), with which she performed in the show "The Art of Circus" in September 2016.
---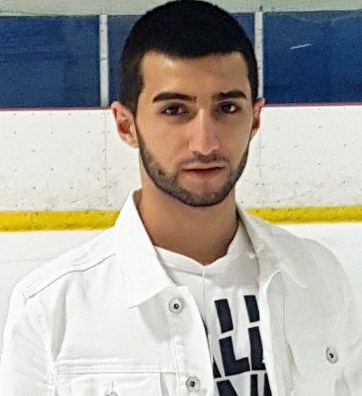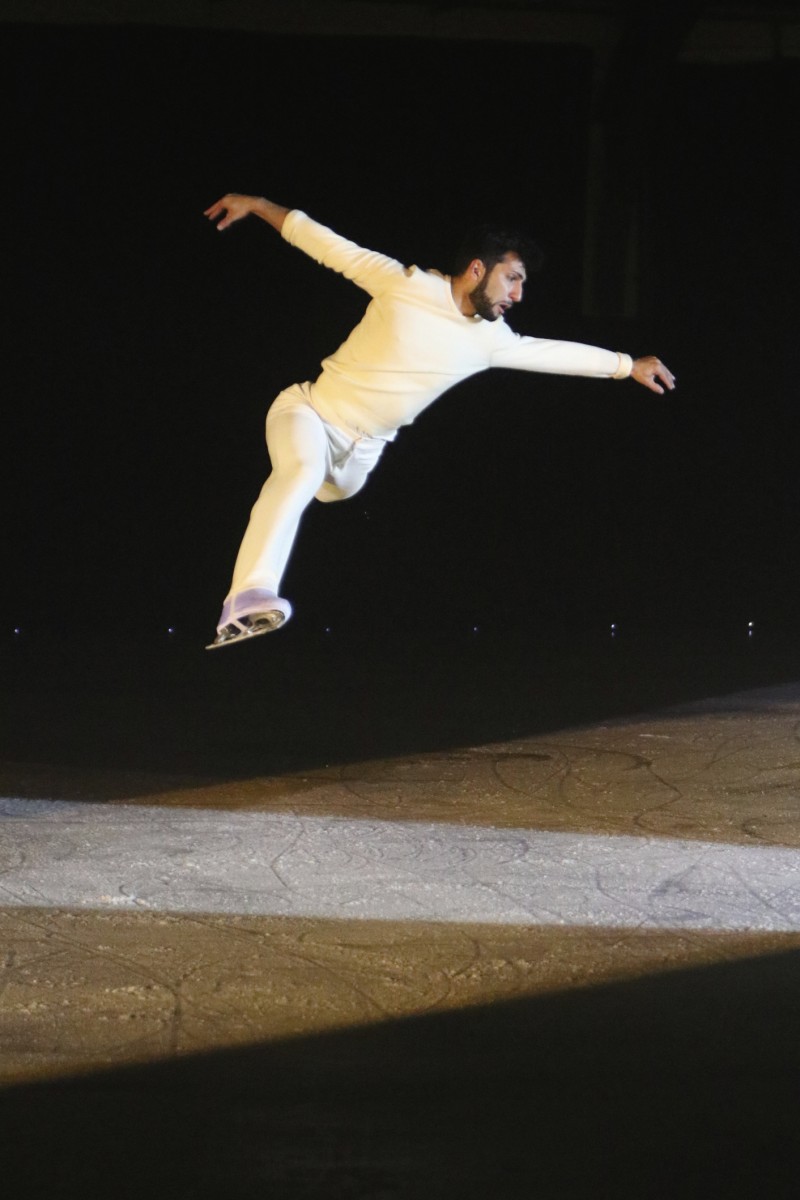 ARMEN AGAIAN
Perfomer
ARMEN AGAIAN has been ice skating since 2002. Armen was a 5-time National Champion in Georgia and participated in the Junior World Championships three times. He has also participated in the 2013 Youth Olympic Games, the Junior Grand Prix (2012-2015) and 2016 European Championships. Armen is now a coach on ice and does private lessons in NY.
---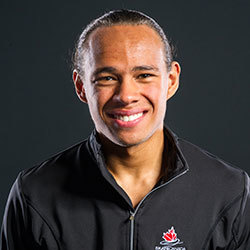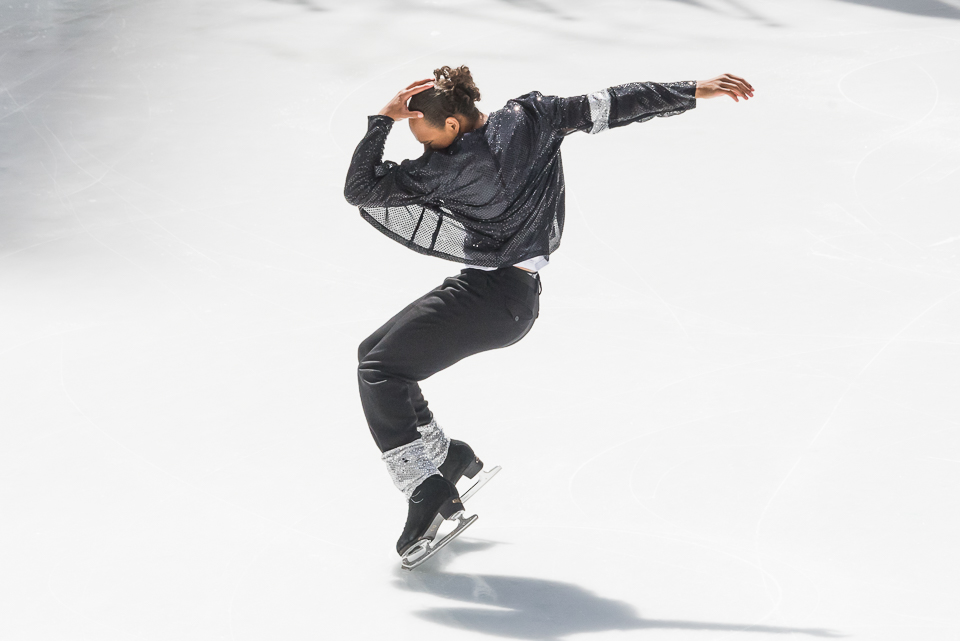 ELLADJ BALDÉ
Guest Perfomer
ELLADJ BALDE is a frequent guest performer with ITNY. Elladj just finished a very successful international competitive skating career for Canada.He was born November 9, 1990 in Moscow to a Russian mother and a Guinean father, Ibrahim, from the village of Tombon, near Labé. His elder sister, Djulde, died from leukemia. After a year in Bonn, Germany during his sister's treatment, the family moved to Quebec, Canada in 1992. Elladj was introduced to skating at the age of seven by his mother. Though at first he would hide his skates in an attempt to avoid practice, he began to love skating when he was ten. He is a 7-time Canadian National Senior Competitor and is the winner of the 2015 International Nebelhorn Trophy. He speaks English, French, and Russian.
---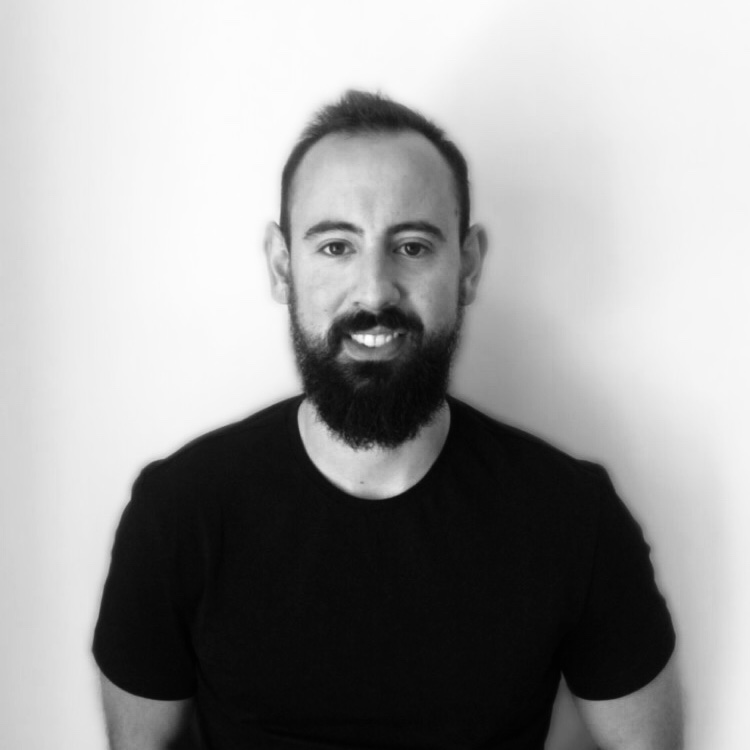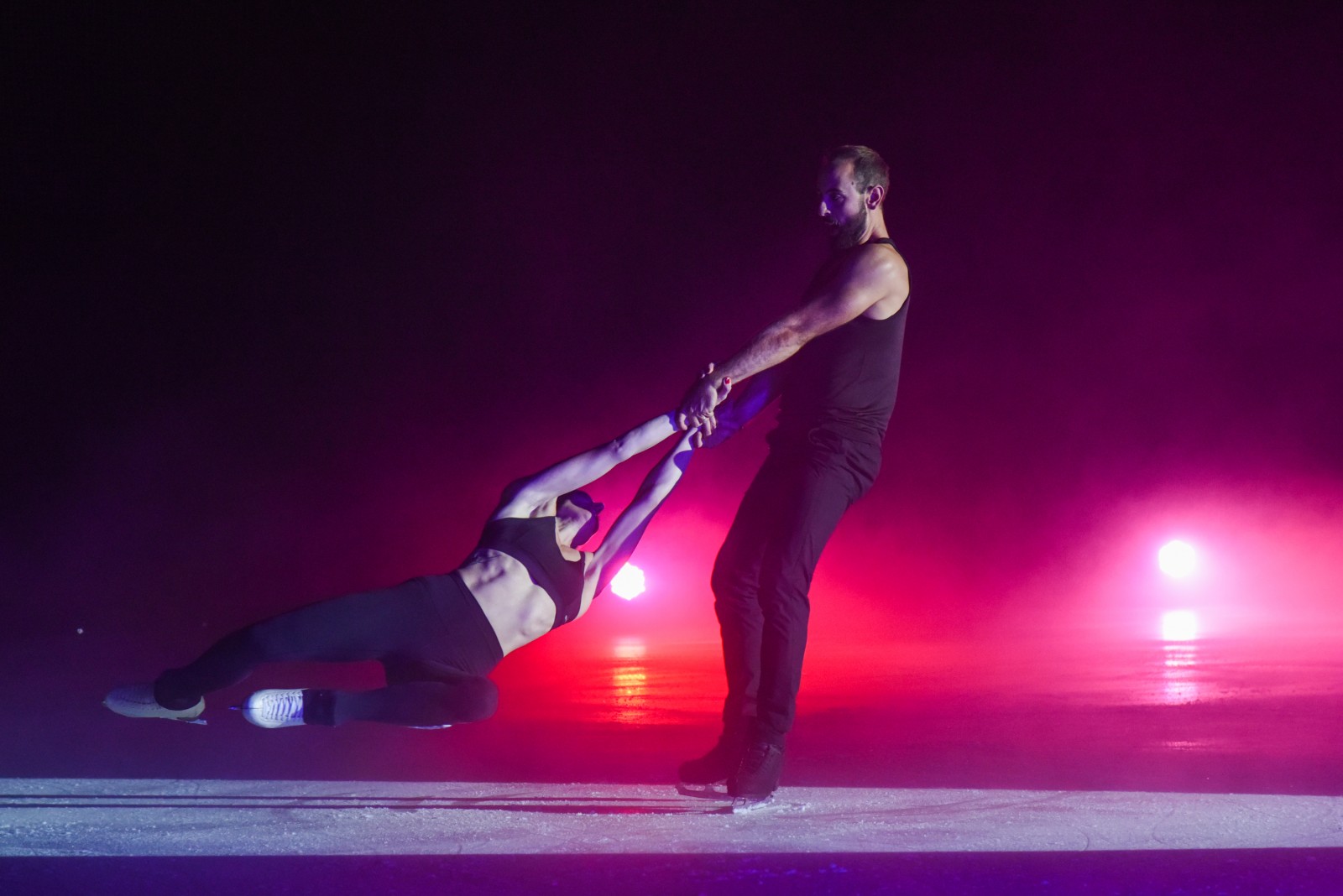 JAKE BENNETT
Performer
JAKE BENNETT is a British Pairs skater, who has recently relocated from the UK to New York City. He is a three times National pairs champion and competed at the Junior World Championships. After a shoulder injury and subsequent operation, Jake turned his passion for skating towards coaching which he has been doing full time for over a decade. He has coached skaters from first steps to ISU international level and hopes to continue his success in the US. He is delighted to perform with ITNY.
---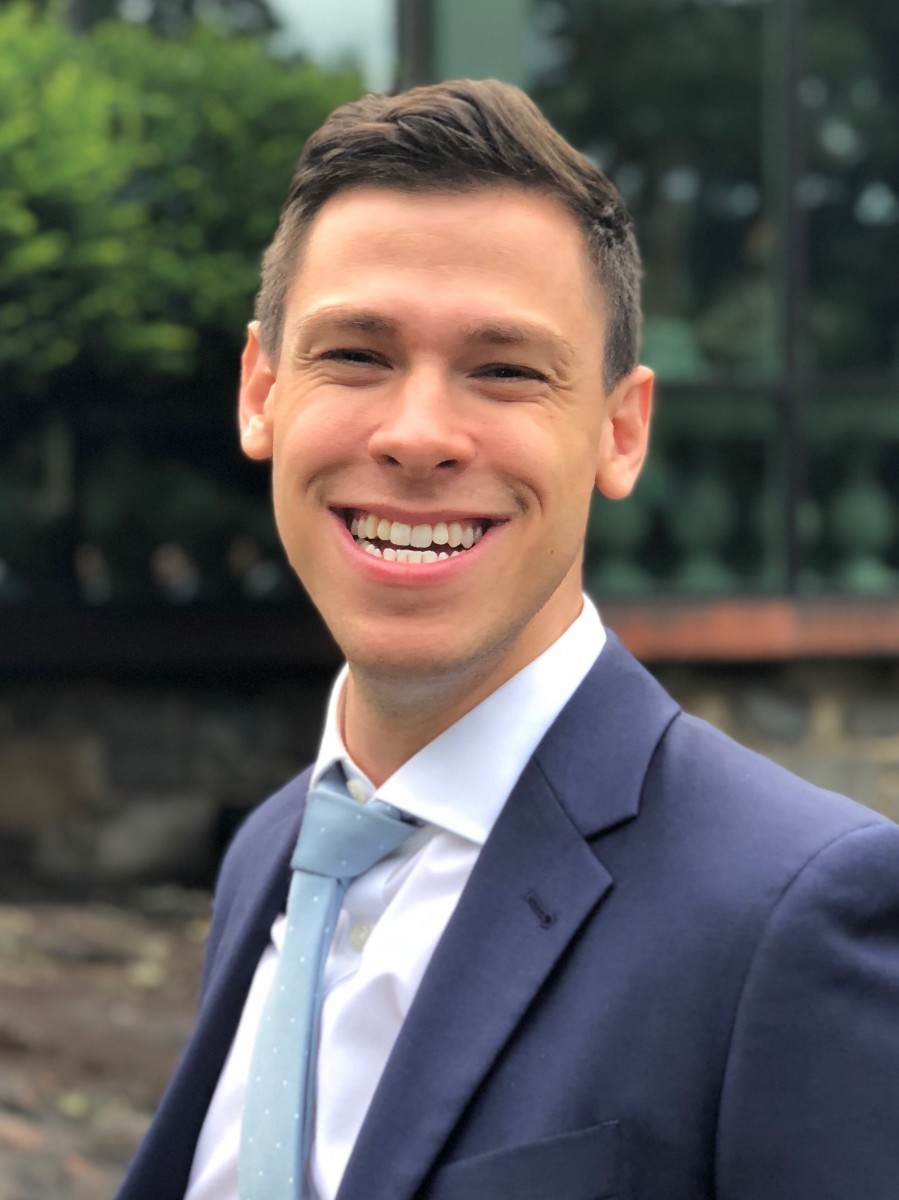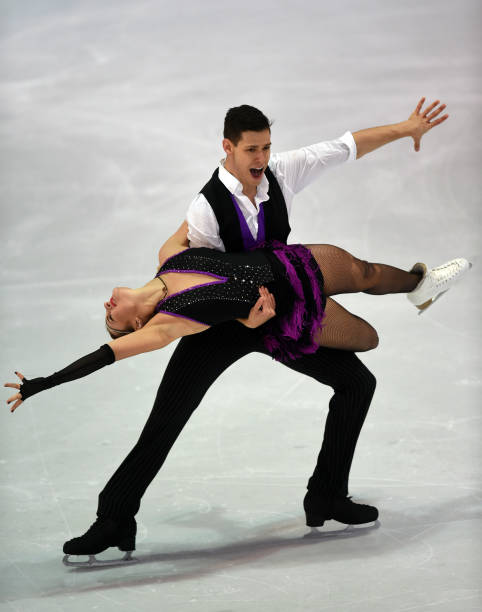 AVIDAN BROWN
Performer
AVIDAN BROWN is a former world and international competitor in Ice Dance. Representing Azerbaijan with his partner, Anastasia Galieta, he has competed at various challenger series and Olympic qualifying events, as well as the 2017 World Figure Skating Championships. He has also represented Ukraine, Great Britain, and Israel on the international level at various Grand Prix and World events. A New York native, he left New York at 15 to pursue skating full Time and has trained under the tutelage of Olympic Champions and competitors such as Nataliya Linichuk, Gennadiy Karponosov, Angelika Krylova, and Pasquale Camerlengo. Now that he has completed his 17-year career in competitive Ice Dance; Avidan is coaching part time and studying psychology at Columbia University with the hopes of working closely with athletes in the future. He is so excited to have joined the cast of ITNY and looks forward to performing for the first time in almost two years.
---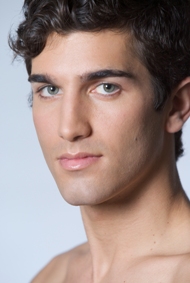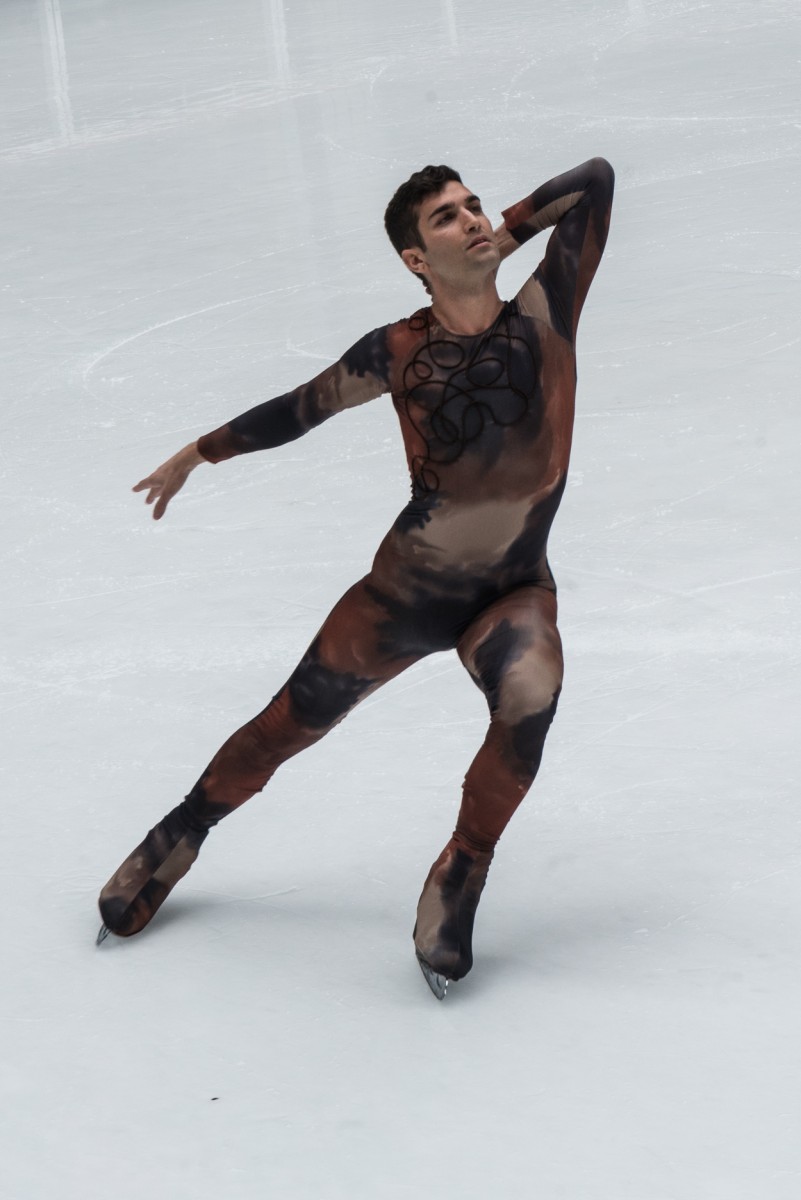 MAURO BRUNI
Performer
MAURO BRUNI is a US national and international competitor, has performed in over 25 countries, and is a freelance graphic artist and fashion designer. He earned a BFA, graduating Cum Laude from the Univ. of Southern California. Credits Include: Principal skater with numerous companies including 11 years with Holiday on Ice, 6 Willy Bietak productions, Ucha Atayde Entertainment, Arena International, Dynamic Shows GmBH, American Ice Theatre, Wheeler Productions, and now 4 years with the Ice Theatre of New York. He is also a coach and choreographer for international competitors at the Trelleborgskonståkningsklubb in Sweden. Mauro is thrilled to reprise his Afternoon of a Faun, inspired by Vaslav Nijinsky and John Curry.
---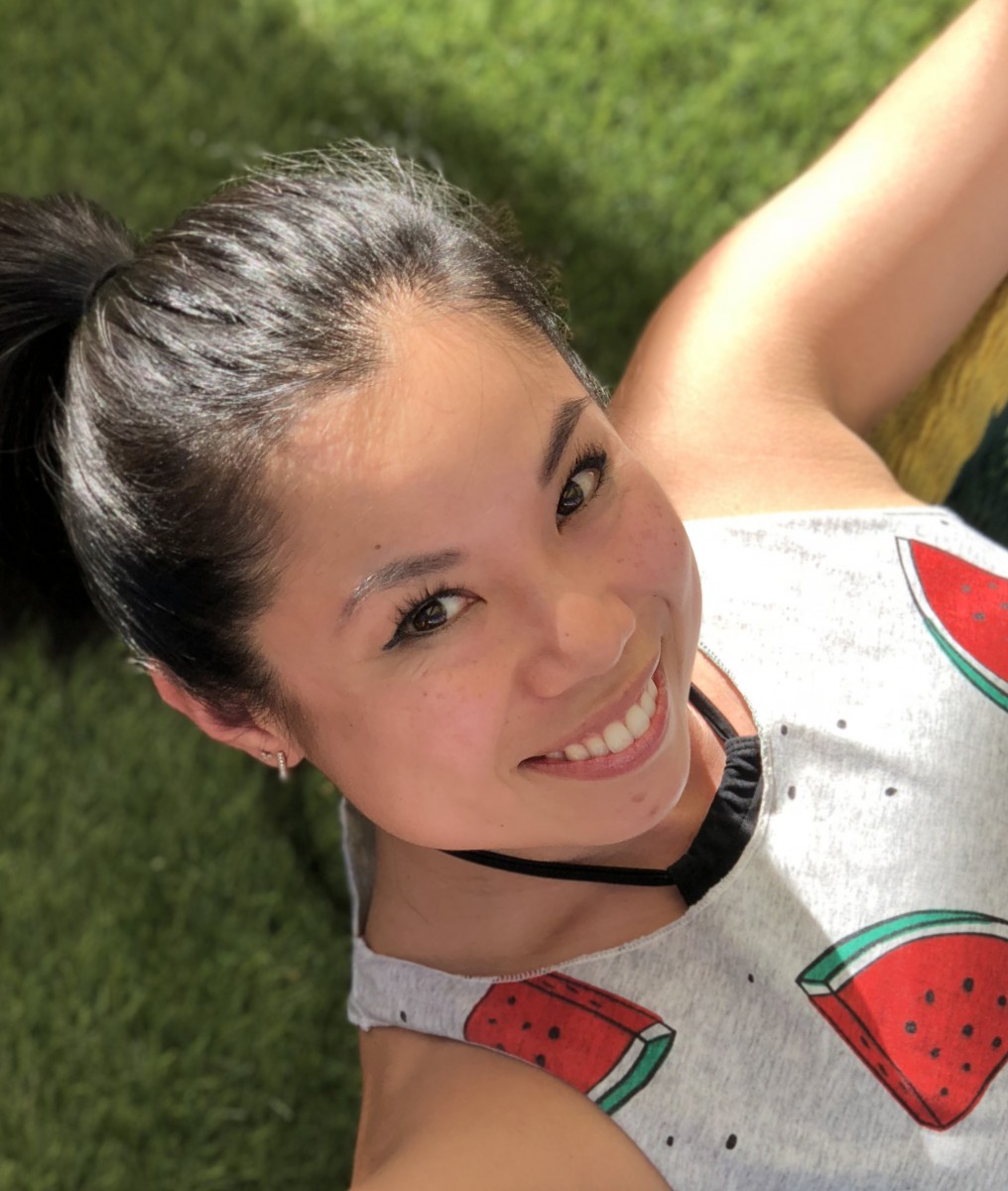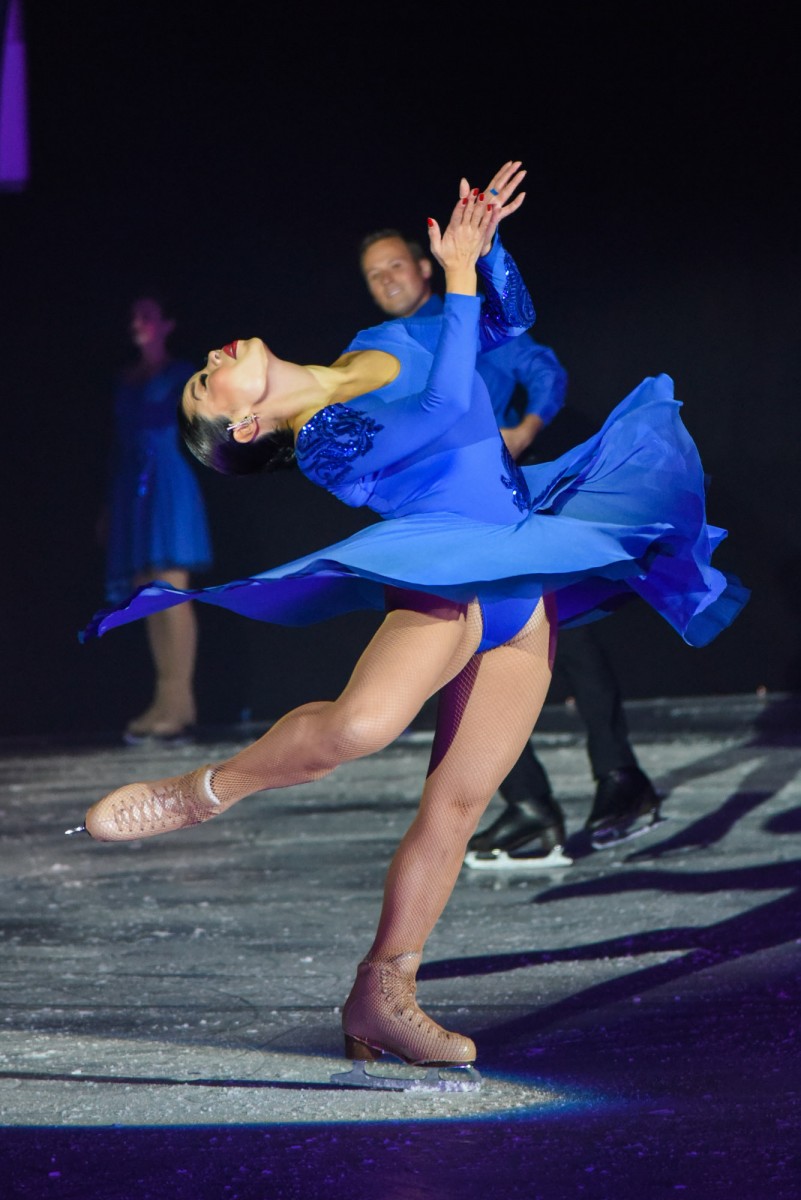 ANGELA CHIANG
Performer
ANGELA CHIANG grew up in New Jersey but now calls New York City home. Her passion for figure skating started as soon as she stepped on the ice at the age of four. Angela credits her accomplishments in skating to her mother and grandmother's encouragement. Both dreamt of becoming graceful figure skaters. After retiring from her competitive career in 2000, Angela joined ITNY as a young apprentice and became a full-fledged cast member on and off with the company since 2003. She has found skating with ITNY to be truly instrumental in developing her artistry and is thrilled to perform with the cast this season! Angela is a USFS double gold medalist, a graduate of NYU with a B.A. in Journalism and Metropolitan Studies, a former instructor for the Figure Skating in Harlem program, a former member of the NHL's New York Rangers City Skaters squad and continues to devote herself to her students and her love of coaching at Chelsea Piers for the past seventeen years.
---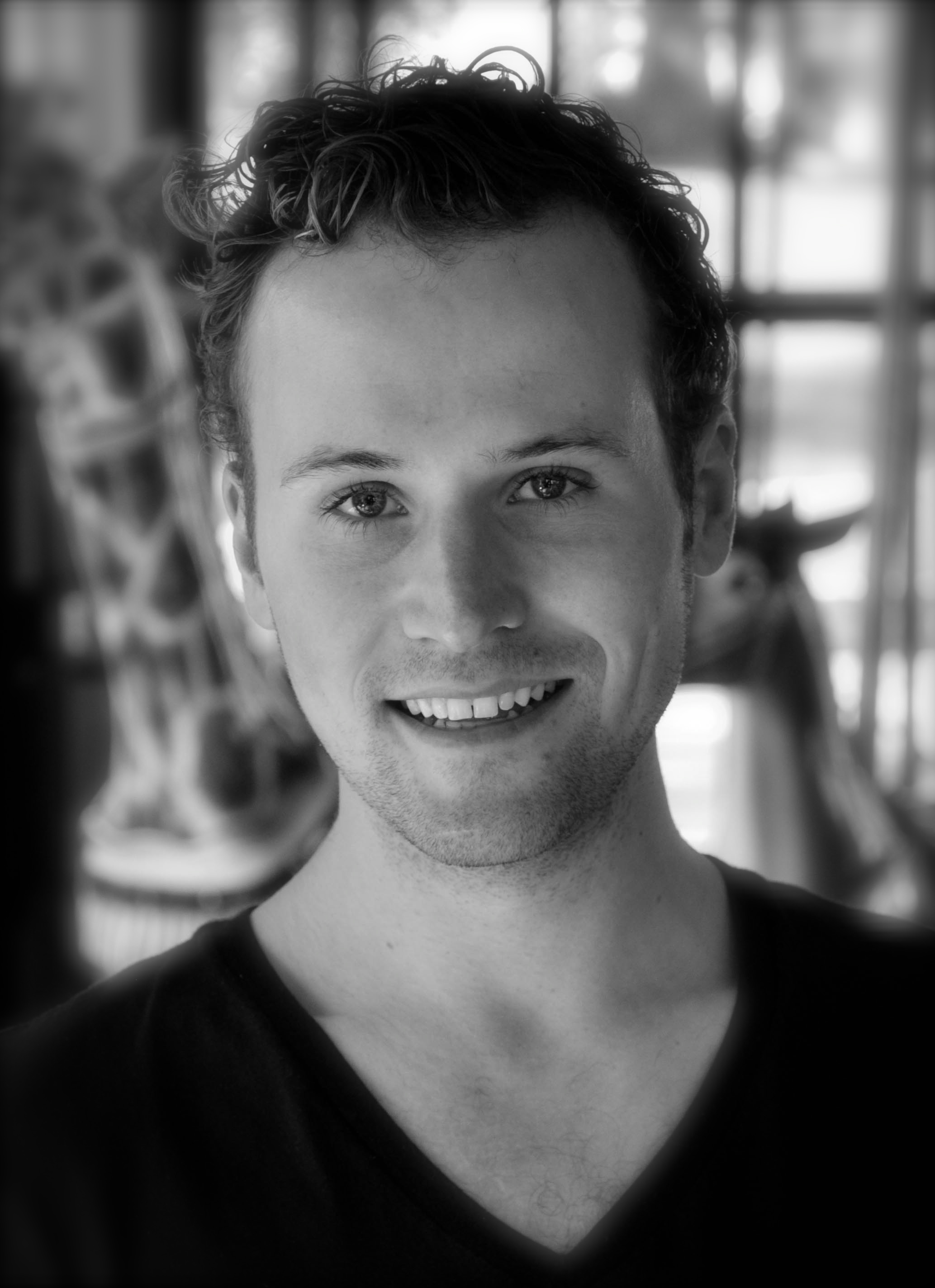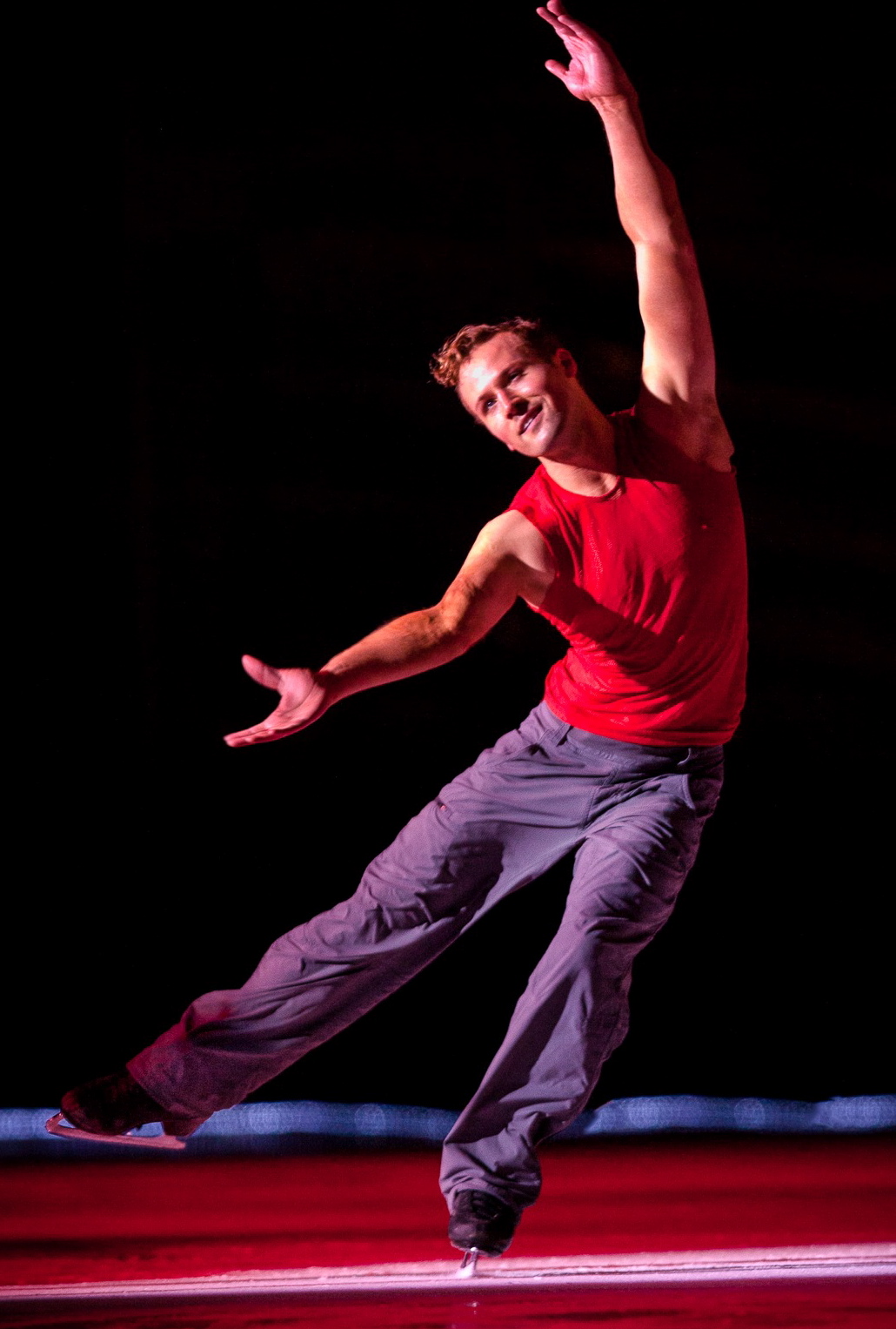 JOEL DEAR
JOEL DEAR (Traverse City, MI.) began skating in elementary school when a section of the school playground flooded and froze over. He quickly fell in love with skating. Joel is a two time US National Medalist and a four time US Figure Skating team member. In addition to skating, Joel works as a professional dancer and aerialist. He has performed in numerous professional ice skating and dance shows around the world. Most recently, He competed on America's Got Talent as a member of "Aerial Ice". Joel is happy to be part of The Ice Theatre of New York fall season. He has been a company member since 2008.
---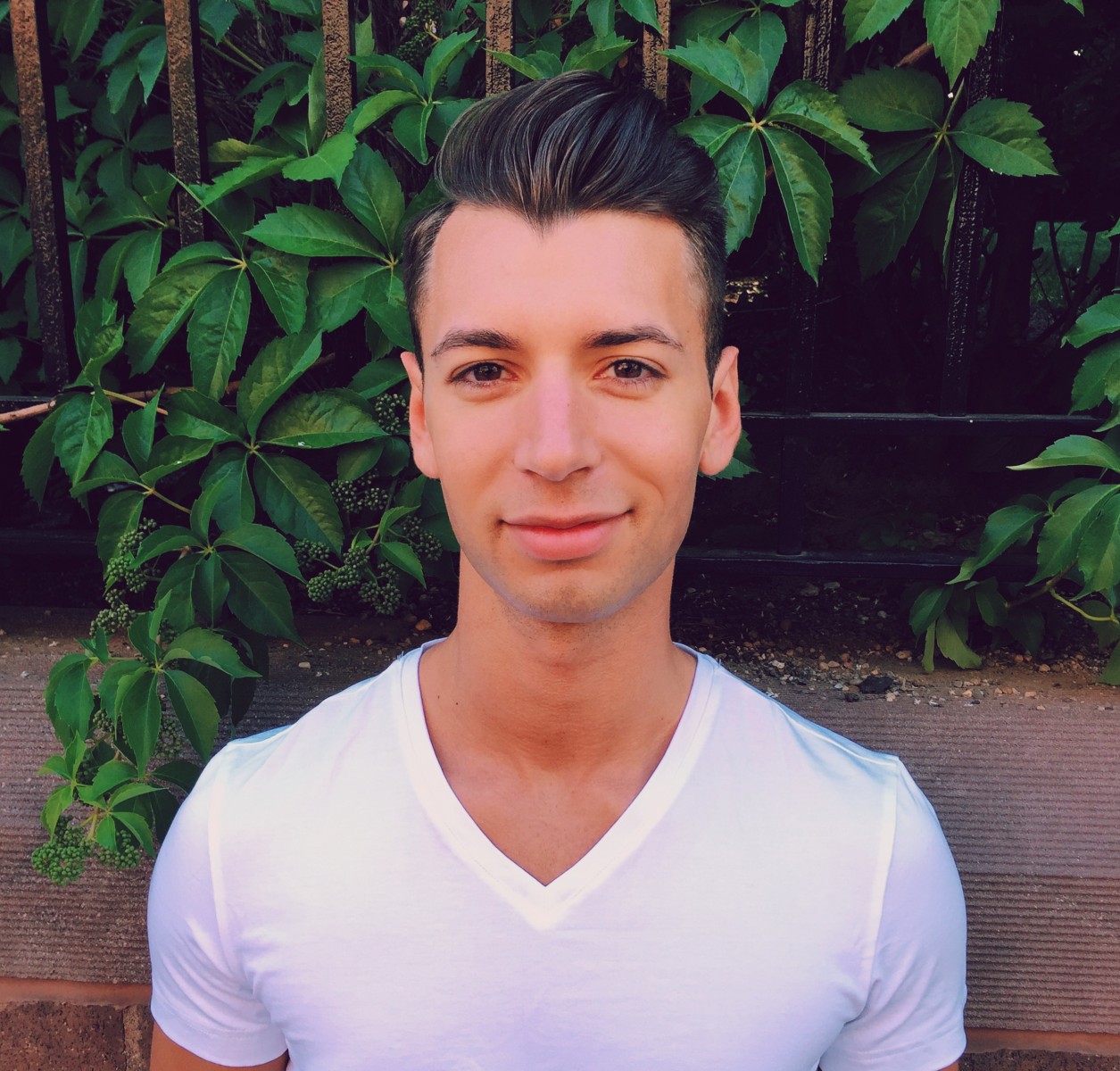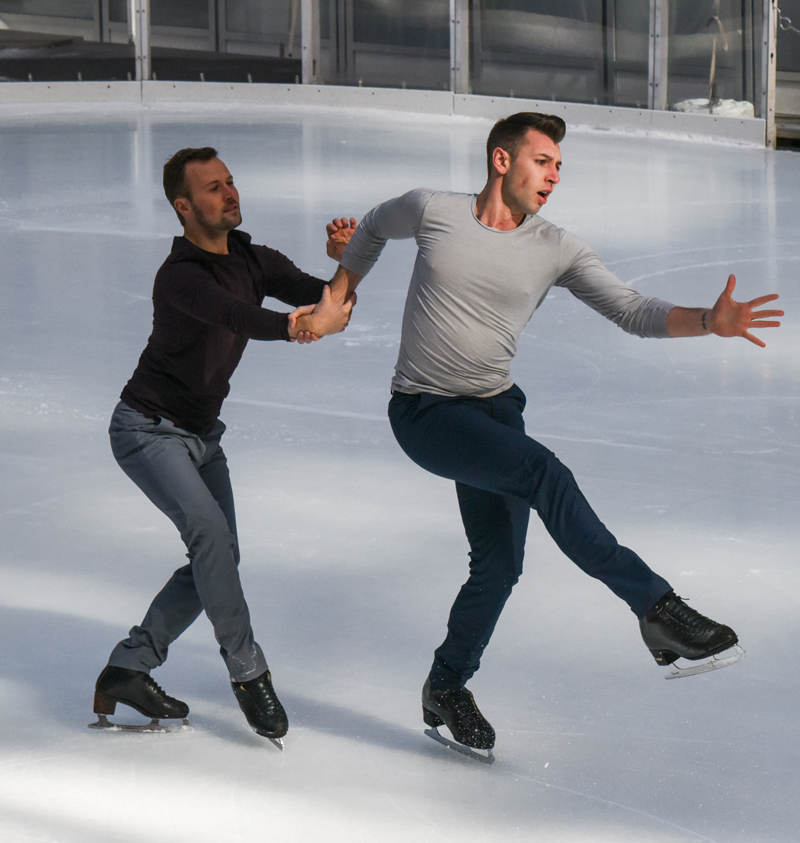 CHRISTIAN ERWIN
Performer
CHRISTIAN ERWIN is a skater originally from Milwaukee, Wisconsin. He was a three-time National competitor and Regional champion, as well as a National and Sectional medalist. After retiring from competition he moved to New York City and began performing with Ice Theatre of New York in 2014. He now spends most of his time coaching but enjoys the creative outlet that ITNY provides, and he looks forward to many more seasons with the company.
---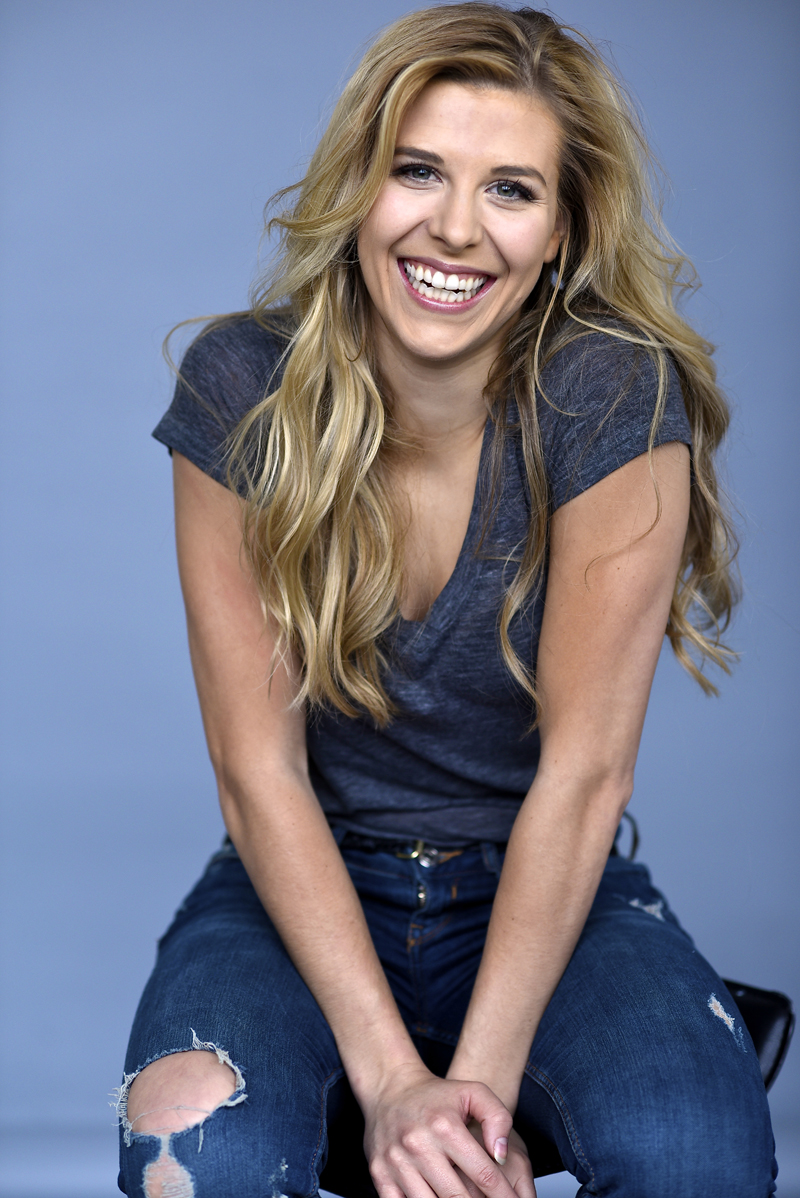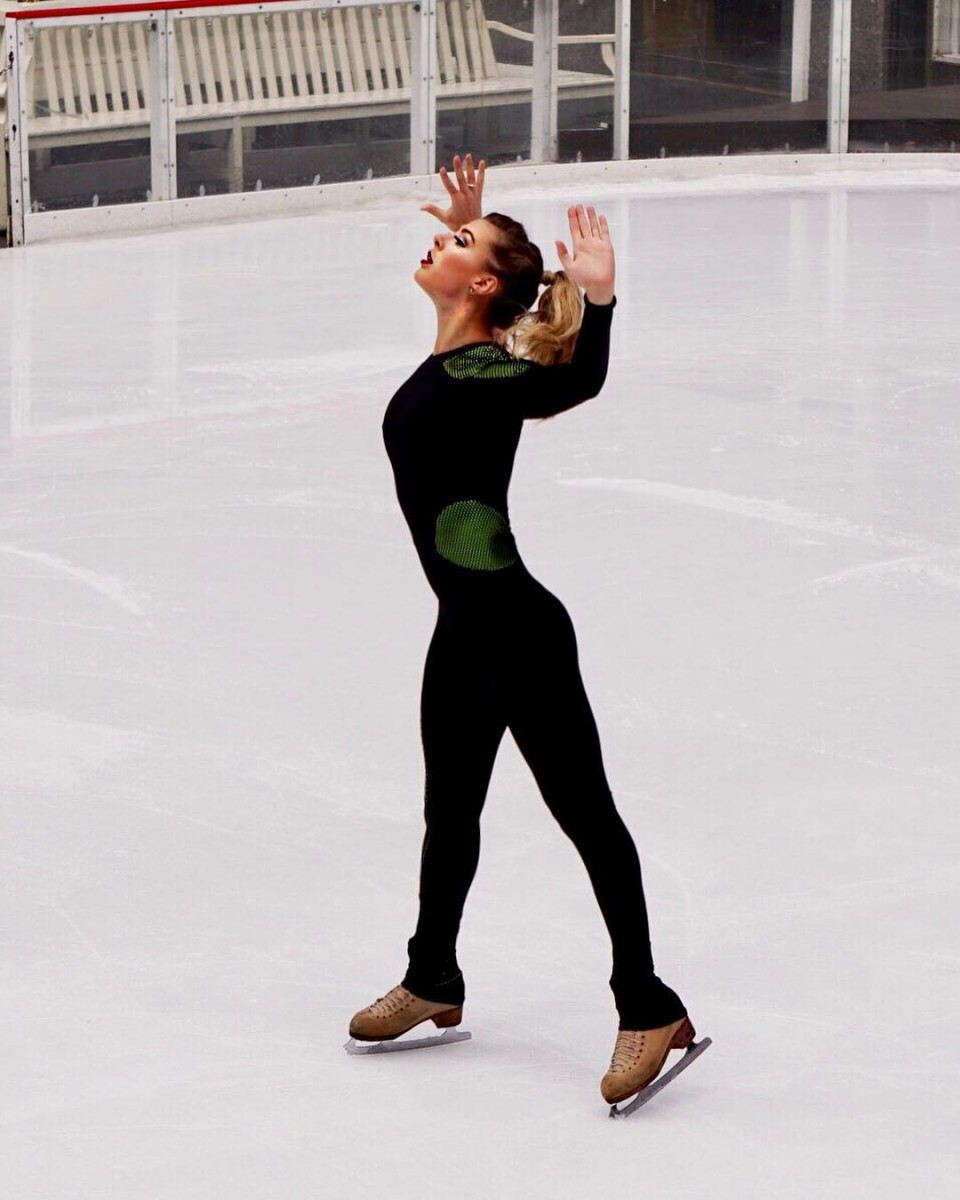 KATE GAUTHIER
Performer
KATE GAUTHIER grew up in the beautiful Rocky Mountains of Banff, Alberta. In true Canadian fashion, she learned to skate at the age of four on the pond behind her house. She is a Canadian Nationals Senior Ladies Competitor and Quadruple Gold Award recipient. After her competitive career, she spent eight years travelling the world as a Principal Performer for Disney on Ice. Her passion for live entertainment also expands to the stage and screen. After studying acting at the New York Film Academy, Stella Adler Studio for Acting and The Upright Citizens Brigade Theatre, she has had the pleasure of performing in several film and theatrical productions. She is thrilled to continue her career as a multifaceted artist here in New York City, and elated to be performing with ITNY.
---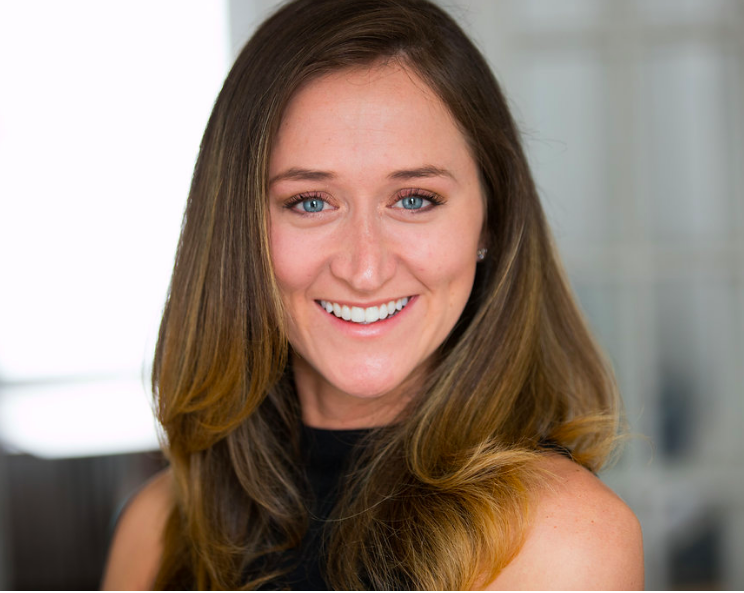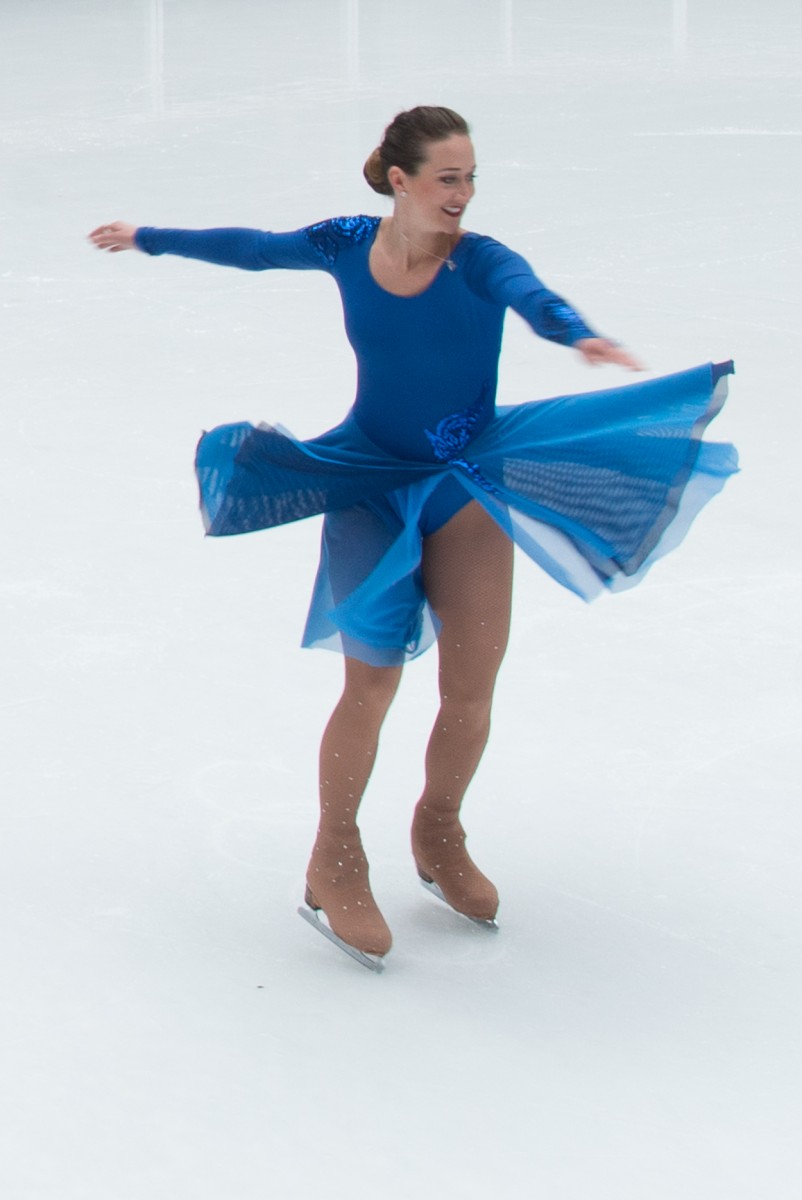 JENNIFER GRUVER
Performer
JENNIFER GRUVER fell in love with the sport of figure skating at the age of six and with the love and support of her family, coaches, and directors, that love has not wavered in her 22 years of skating. A Colorado native, Jennifer spent 16 years competing in the Southwestern Region before following her dreams of becoming a professional performer. After graduating from the University of Colorado with a Bachelor of Science Degree in Anthropology, Jennifer spent 5 years traveling the world with Disney On Ice. She wrapped up her touring career in December 2016 to pursue more of her dreams in New York City. In the short time she has lived in the city, she finds herself coaching, choreographing and performing more than ever. This is her second season as an Ice Theatre of New York Ensemble member.
---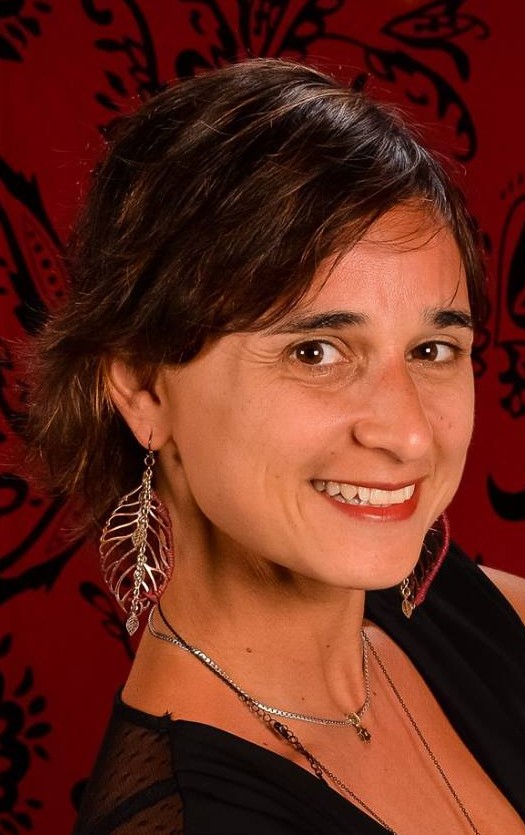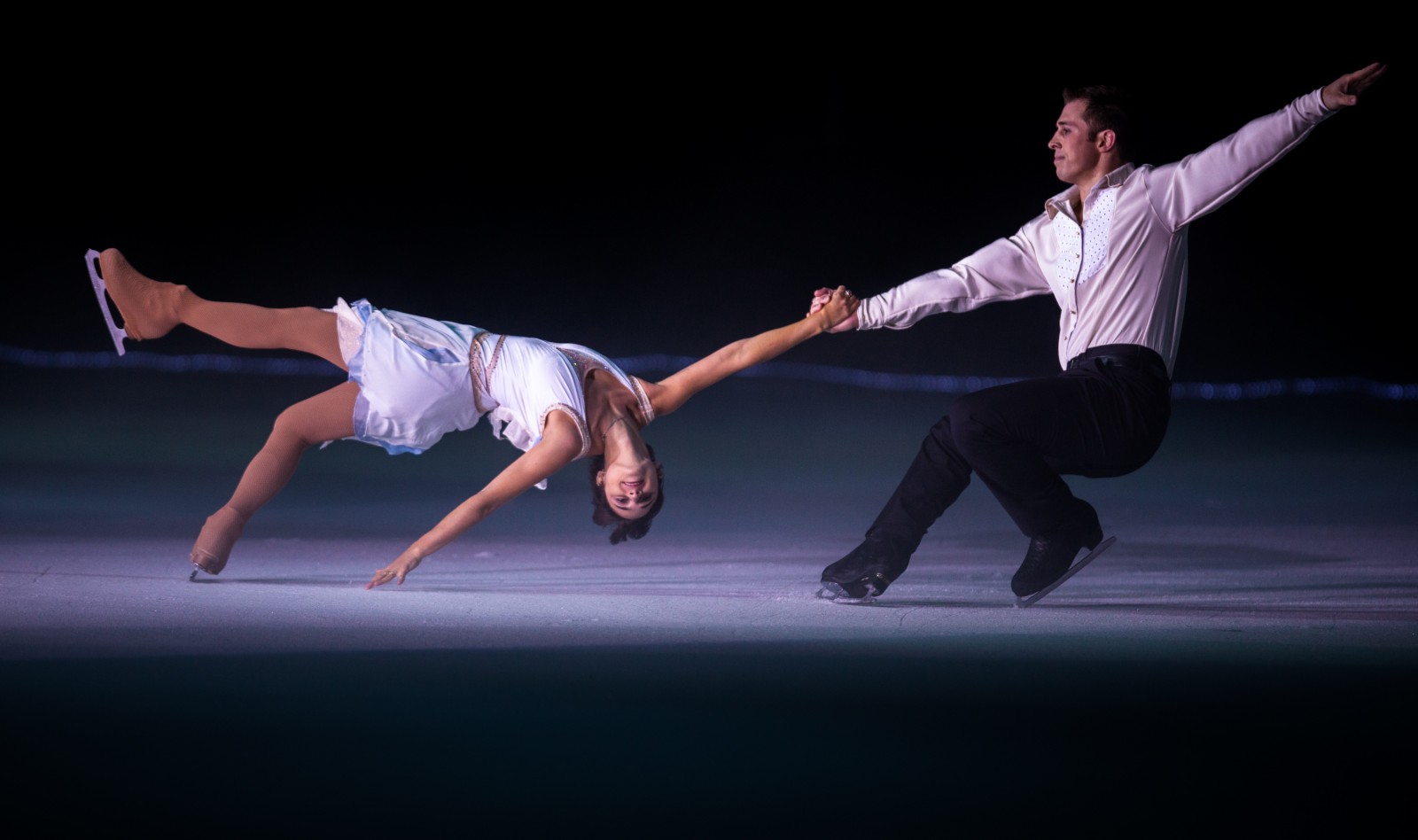 LINE HADDAD
Choreographer/ Performer
LINE HADDAD is a World and Olympic pair skater and was the youngest athlete to compete at the Olympics at Albertville. Former student of Oleg Vassiliev, she is two-time French National Champion, one-time Israeli National Champion. As a dancer, she graduated from the Paris Conservatoire in ballet and has also trained and performed in modern dance and argentine tango (NY City Center, Google, NY Live Arts, and The Madison Theatre). Line is an international choreographer and has worked for many years for the French Ice Skating Federation. She choreographed for various international skaters, among them Vanessa James/Morgan Cipres, Lola Esbrat/Andrei Novoselov & Laurine Lecavalier. She also coached skaters at ISU Grand Prix events (Skate America, Trophee de France). After touring with Philippe Candeloro and the French team, she joined the ITNY as a performer then as a choreographer. She collaborated with choreographers such as David Parsons, Doug Webster, and David Liu. She was also featured in the NYTimes, Fox News, NBC, and Dance Visions on Ice starring Nancy Kerrigan. Her most recent choreographies includes Milongon, performed at Rockefeller Center with ice dancer Brent Bommentre and composition by world-renowned bandoneon player JP Jofre, and contemporary piece 11h11 which was performed at the ITNY Home season honoring Tai Babilonia and Randy Gardner. Academically, she received her Master of Arts in translation and linguistics in Paris, Majoring in French, English, and Spanish.
---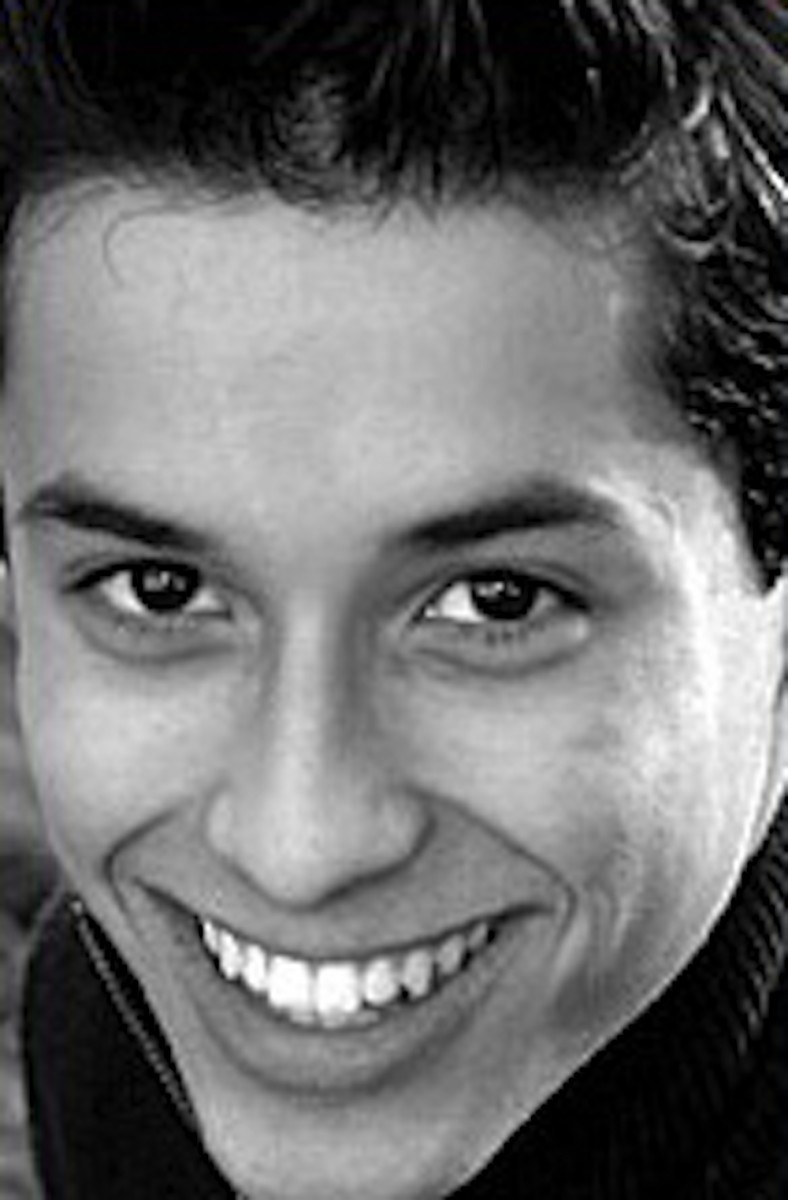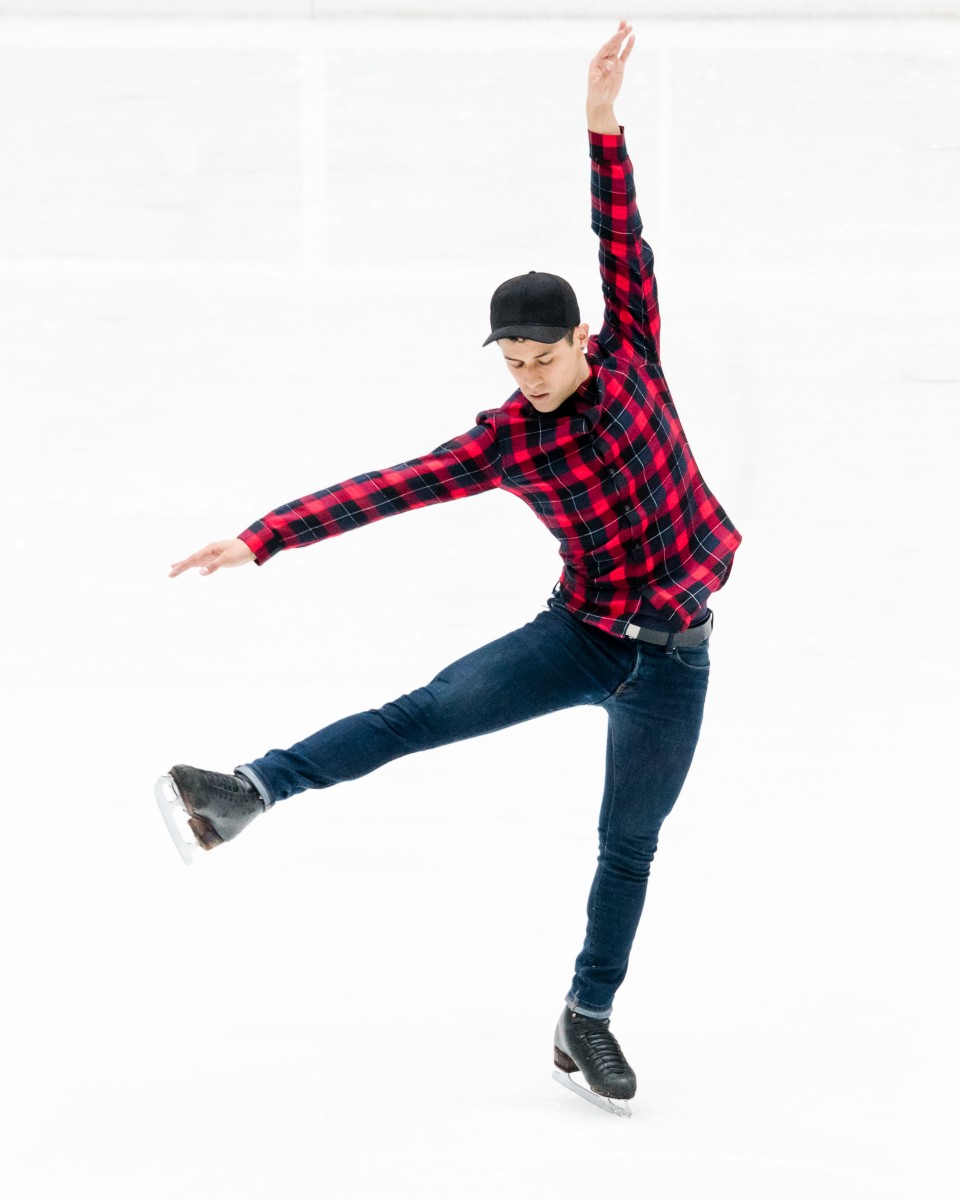 ELIOT HALVERSON
Performer
ELIOT HALVERSON began skating at age six on a frozen pond behind his house. When the World Figure Skating Championships came to Minneapolis in 1998, Halverson skipped school for a week to watch them, which encouraged him to take private lessons and become a more serious skater. He landed his first triple at age eleven. Halverson is a U.S. Juvenile bronze medalist, 2004 Intermediate champion, and 2005 Novice pewter medalist. Eliot first skated with ITNY in 2013 in a concert featuring performers from the "Young Artists Showcase."
---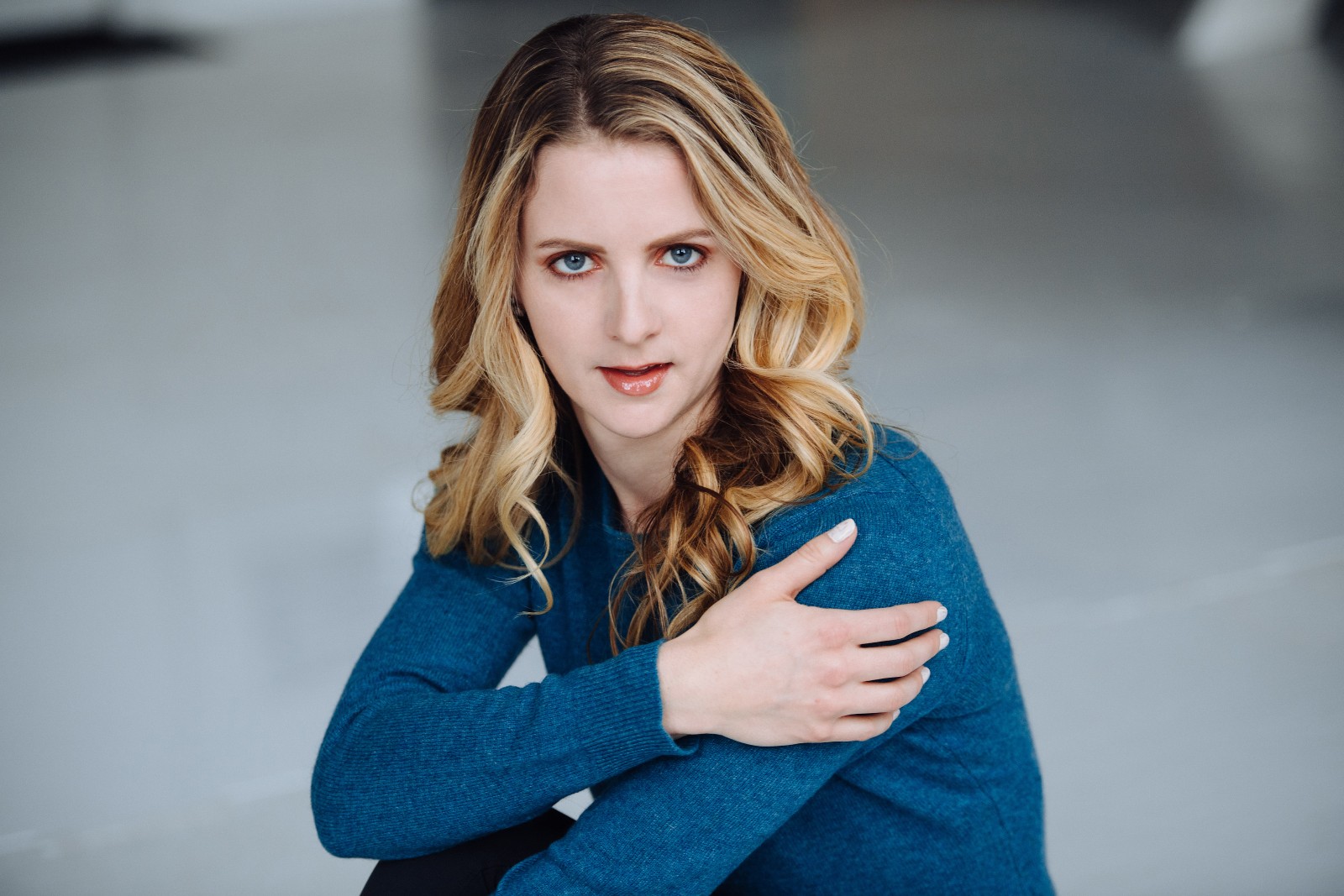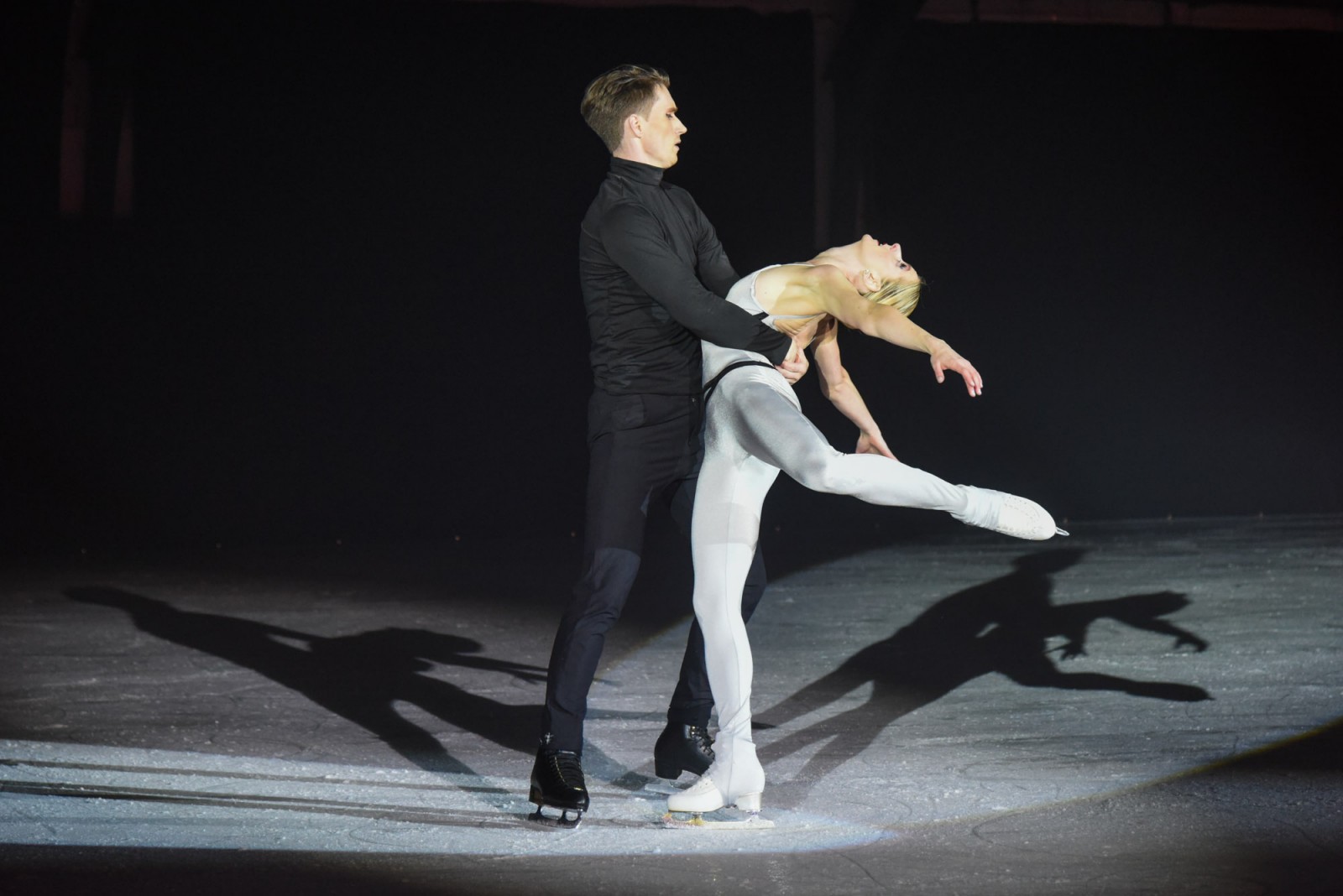 JESSICA RENEE HUOT
Performer
JESSICA HUOT is a six-time Finnish National Ice Dance Champion and USFS quadruple gold medalist. She and her ice dance partner competed in the World and European Figure Skating Championships in 2002-2004 as well as the Junior and Senior Grand Prix competition circuits from 1999-2003. Jessica received her Bachelor of Science in 2006 from the Massachusetts Institute of Technology, majoring in Brain and Cognitive Sciences. She went on to earn her Master of Music degree in Piano Performance from New York University in 2012. In addition to teaching skating, she gives private piano lessons in the NYC area. She has performed as a principal dancer for ITNY since 2010.
---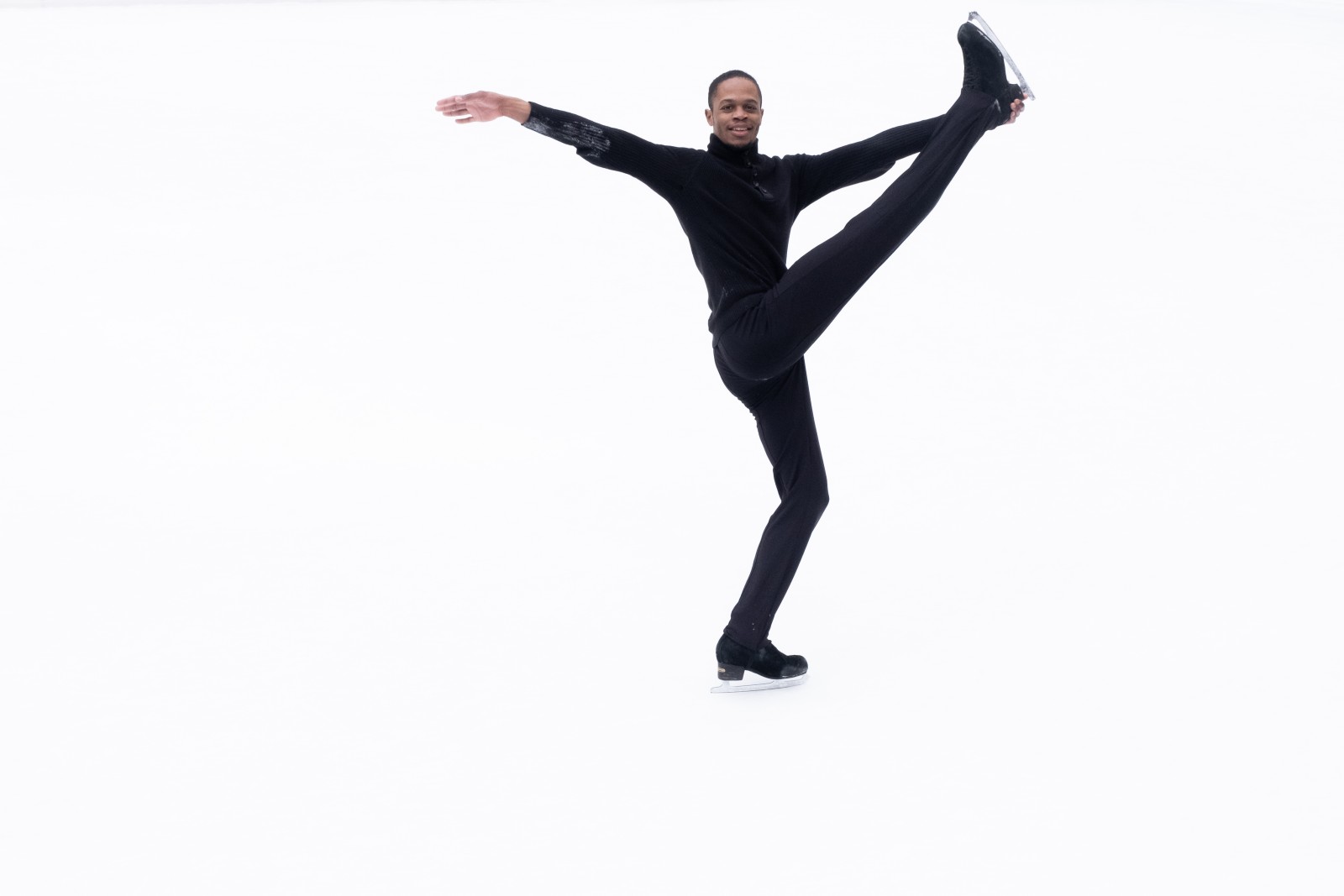 THERON JAMES
Guest Performer
THERON JAMES (TJ) is a Middletown, CT native who currently resides in New York City. He began figure skating at the age of 12 after his mom won a raffle at his brother's middle school auction for lessons at the local ice arena. TJ competed on the national level until he joined his first touring ice show in 2009 and has worked for multiple companies such as Holiday On Ice, Disney On Ice, and Royal Caribbean. His Unique style and technical abilities have been entertaining and performing for audiences around the world. He has 10+ years coaching experience both locally and over seas
---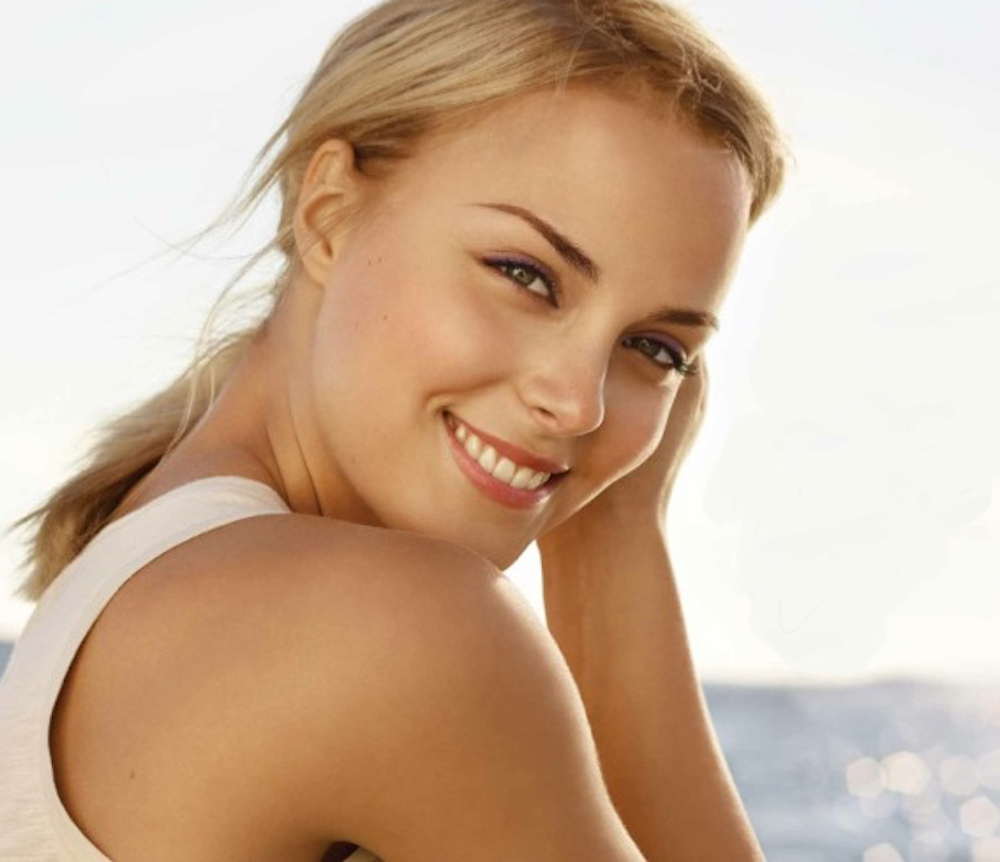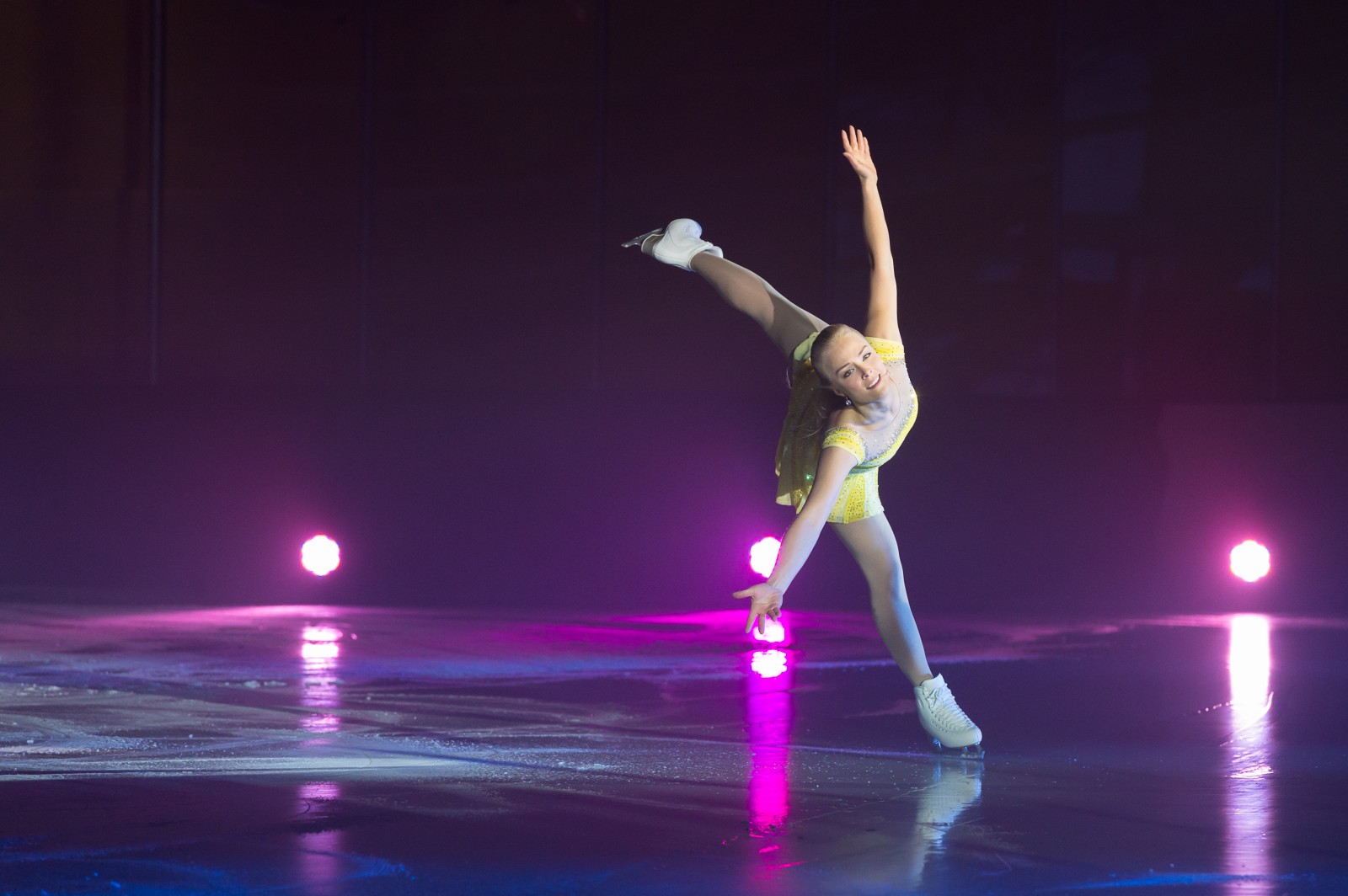 KIIRA KORPI
Guest Performer
KIIRA KORPI BORGES is a professional figure skater from Finland. She is 5-time Finnish National Champion, two time Olympian and 3-time European medalist. She stopped competing in 2015 and she' now lives in NYC. Kiira has been performing all over the world with a lot of the greatest skaters in the world. The most recent show she did as a protagonist was "Intimissimi on ice" in Verona, Italy, where she performed together with Andrea Bocelli, Stéphane Lambiel, and more. After the stressful competitive career Kiira has found a new kind of joy and creativity in skating, and she hopes that people can feel the love and light shining through her skating.
---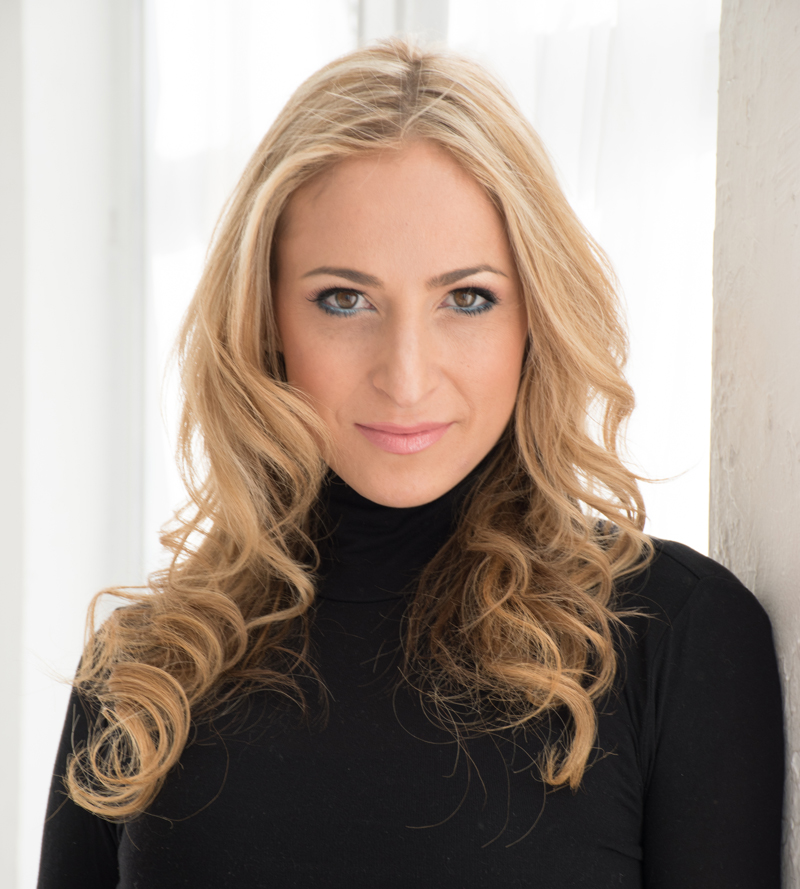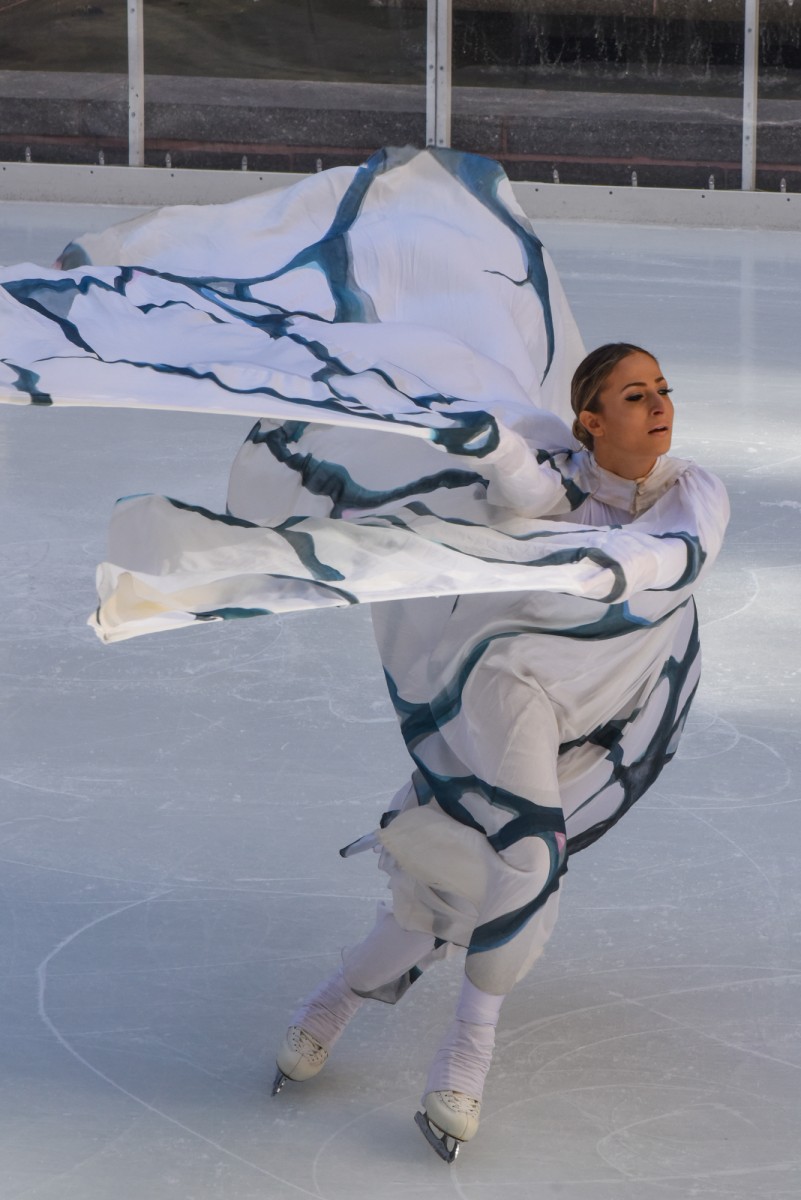 VALERIE LEVINE
Performer
VALERIE LEVINE has been dancing tap, jazz and ballet since she was 4 years of age and started roller-skating at that time. After begging her parents for figure skating lessons, she started training at 11. She auditioned for Disney On Ice during high school and was accepted but decided to get her bachelor's degree in college first. She went on to get her Senior Ladies Moves and Pre-golds in ice dance by 19 and skated as an ice girl for the NHL teams the New York Rangers and the New York Islanders during those years. She furthered her dance knowledge while in college getting her Bachelor's Degree in Product Management Textiles from the Fashion Institute of Technology. She minored in dance and trained at the Broadway Dance Center in many dance styles, which led her to her current career as a professional belly dancer, ballroom dancer, Brazilian samba dancer, fire performer and the like. Valerie has collaborated on ITNY events for the past decade. You can find out more about Valerie Levine on her website: Valerinadance.com
---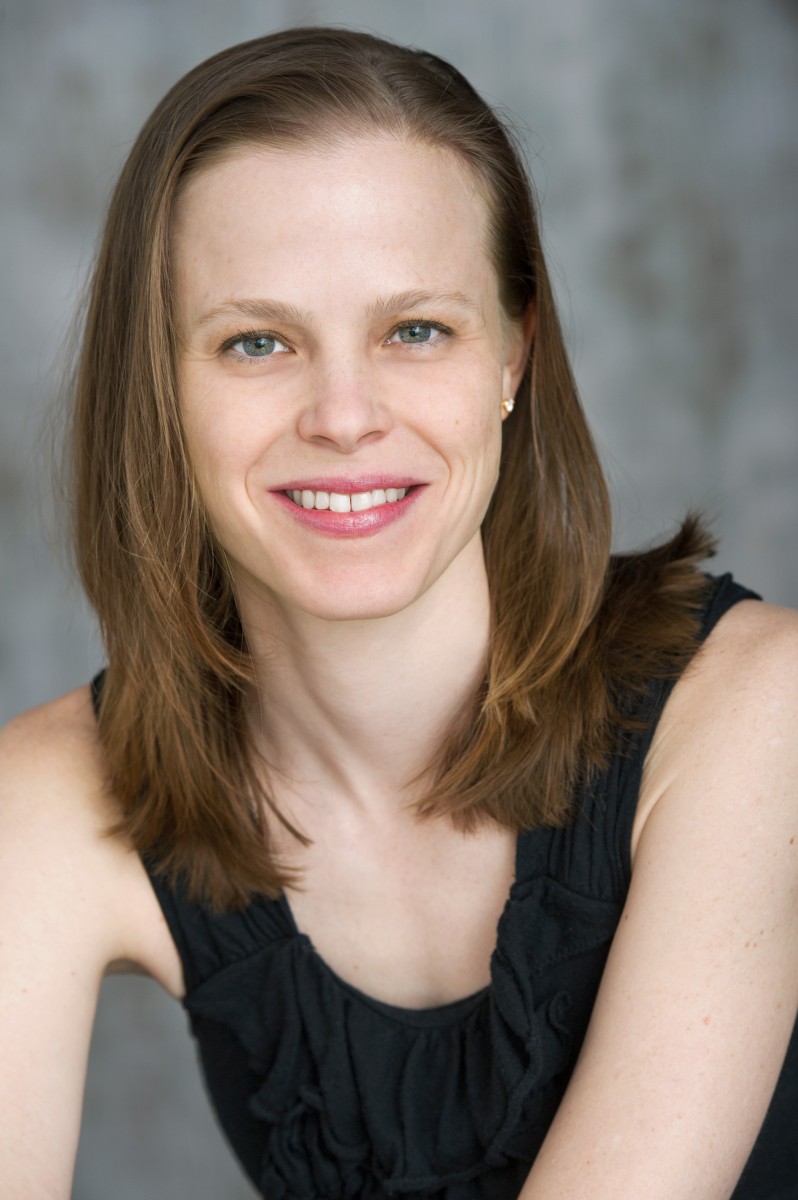 KATE MANGIARDI
Performer - Figures
KATE MANGIARDI is a USFSA gold medalist in Moves in the Field. She has been coaching throughout the tristate area for the past 15 years and enjoys working with all levels. After receiving her Bachelor of Arts from Vassar and MFA in painting from RISD, she has been exhibiting her work in various museums and galleries. In 2009, Mangiardi was awarded the W.K. Rose Fellowship in the Creative Arts. Recently, Kate has begun to merge her experience as a skater into her art through exploring the connection between the etching a skater leaves behind on the ice and creation of a drawing. Kate is excited and grateful for the opportunity to explore this direction in her work with ITNY.
---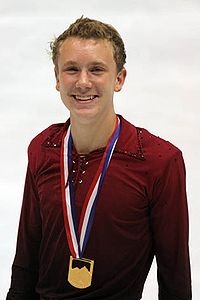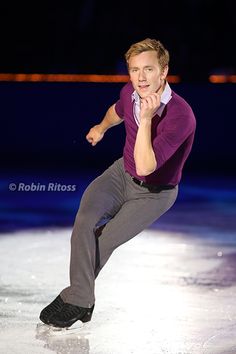 ROSS MINER
Guest Performer (Spring) and 2018 Will Sears Award Winner
ROSS MINER is the 2013 and 2018 U.S. National Silver medalist. At the U.S. Nationals this past January in San Jose, Ross was the only man to skate two clean programs, including "an exhilarating long program that found him in second place, behind only Chen, when all was said and done," wrote Christine Brennan in USA Today. "If he were a swimmer or a runner, he would have been headed to the Olympic Games." Alas, it was not to be. Through a vote of the International Committee, he was not chosen. Forbes' Carol Schram headlined, "Ross Miner's Olympic Snub Should Fuel Change in U.S. Figure Skating's Selection Process." Yes, it should. Ross started skating at age 3 and through his early teen years, he was a figure skater as well as a hockey player. While he focused keenly in competition, his coaches complained that his focus was not there for everyday training. Then, his parents presented him with a choice: to develop his talent seriously as a figure skater, or to stay with a recreational approach. With their guidance, Ross, age 14, chose to affiliate with the Skating Club of Boston where he started working with coaches Mark Mitchell and Peter Johansson. This duo guided him to his successes.
---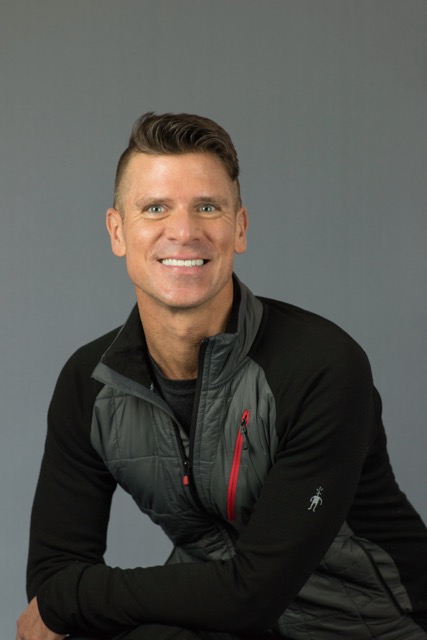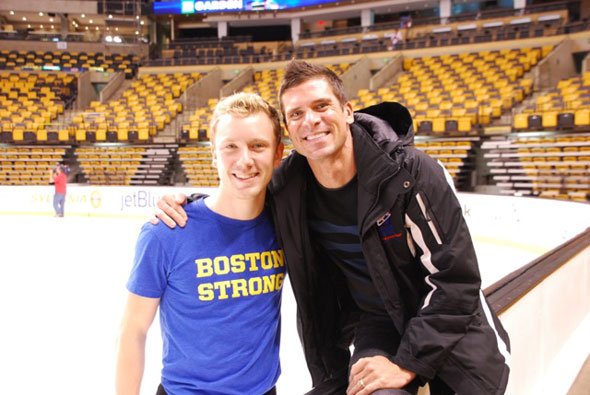 MARK MITCHELL
Special Guest and 2018 Will Sears Award Winner
MARK MITCHELL is three-time US National medalist at the Senior Level and twice a World Team member. He toured for four years with Champions on Ice and turned professional in 1994 and competed professionally until 1997. After retiring from performing, Mark began coaching in Boston with Peter Johansson. Together they have coached multiple National medalists, Team USA members, and World Competitors. Three times they have won the PSA/USFS Developmental Coach of the year award and in 2006, they received the US Olympic Committee's Development Coach of the Year Award. They now have their own skating school, Mitchell Johansson Method, in Revere, MA.
---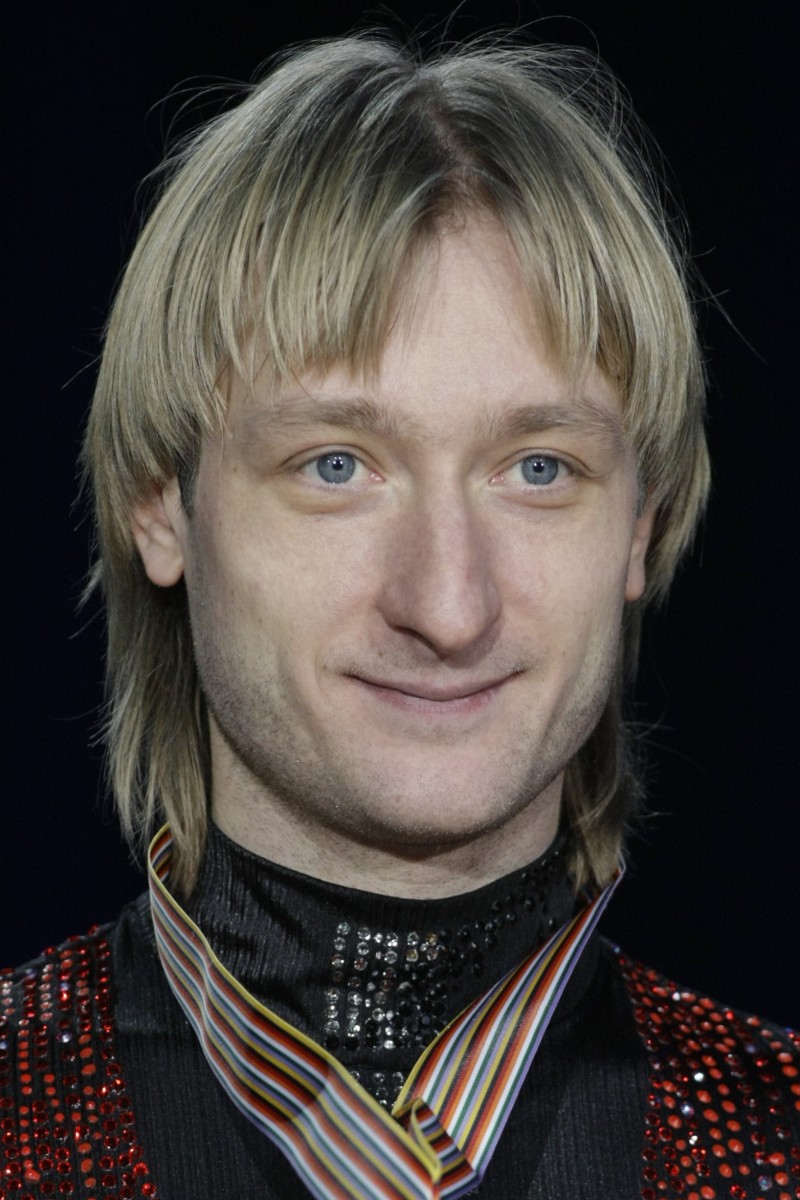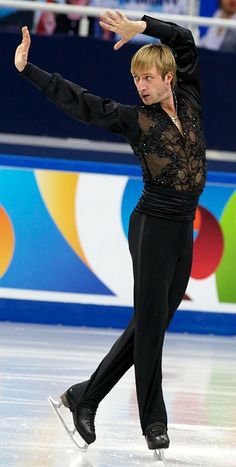 EVGENI PLUSHENKO
Guest Performer (Fall 2017)
Russian figure skater EVGENI PLUSHENKO was born on November 3, 1982. He is a four-time Olympic medalist, a three-time World champion, a seven-time European champion, a four-time Grand Prix Final champion, and a ten-time Russian national champion. Plushenko's four Olympic medals tied Sweden's Gillis Grafström's record for most Olympic medals in figure skating. Plushenko graduated from Lesgaft University in 2005 and from the Faculty of Tourism and Hospitality of the Saint Petersburg State University of Engineering and Economics in 2004. Plushenko currently performs in skating shows all around the world. He coaches skating – including Olympic Champion Adelina Sotnikova - and he opened his own skating school. He is married and is father to four children. Plushenko resides in St. Petersburg.
---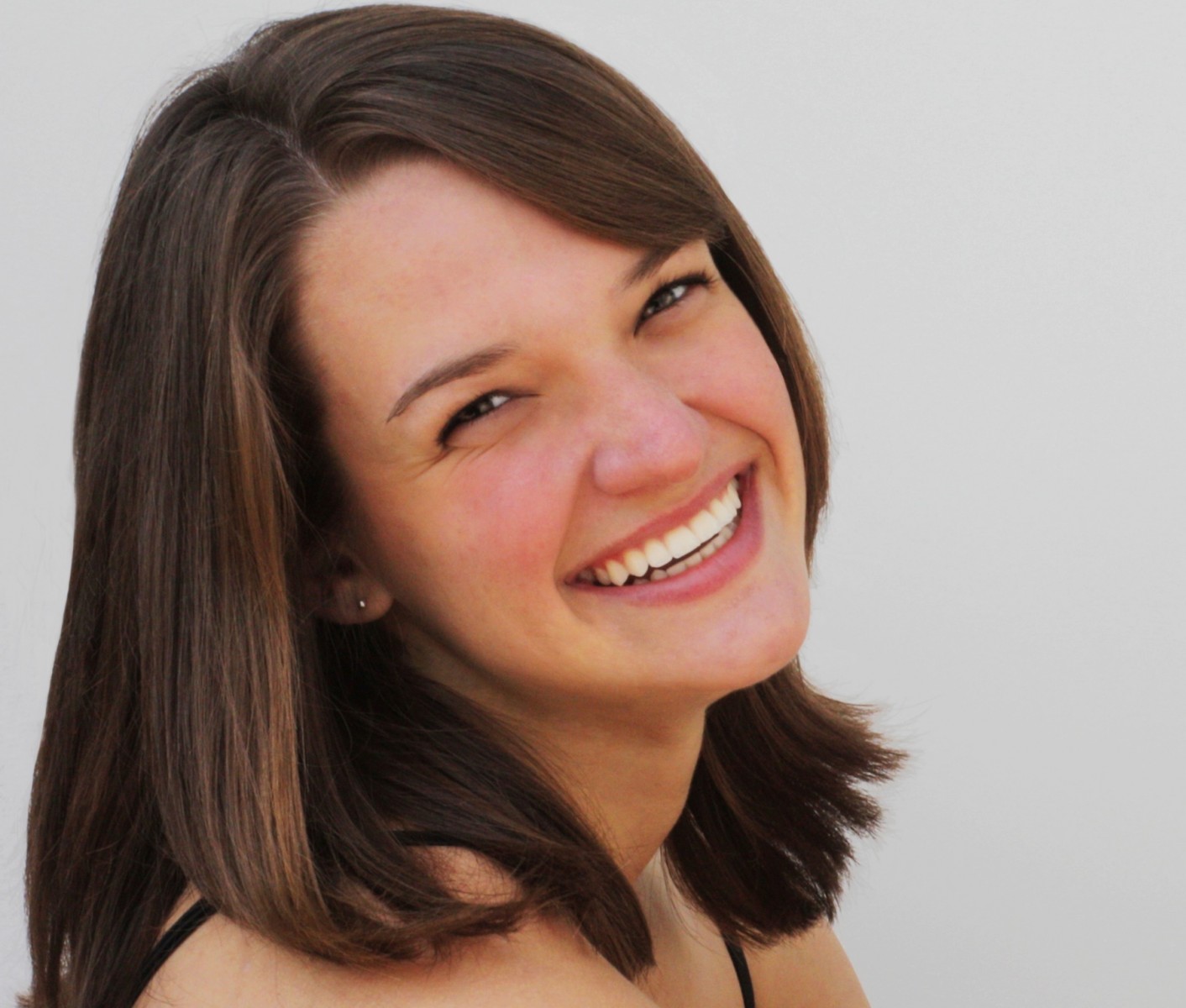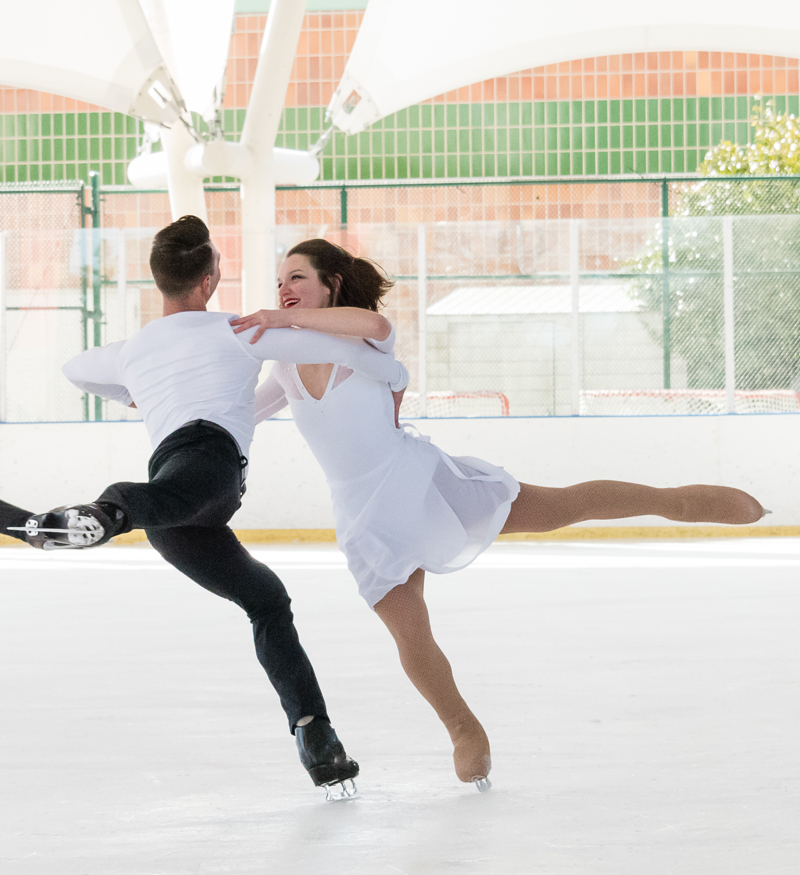 STEPHANIE SPENCER
Performer
STEPHANIE SPENCER grew up in the mountains of Vermont and fell in love with skating at the age of 10. In addition to skating Stephanie also studied acting and ballet. After graduating with a degree in theatre from Middlebury College, she was thrilled to have the opportunity to perform on New York ice stages when she started skating with ITNY in the Spring of 2015. She has been coaching skating for over a decade and loves bringing the joy of the ice to skaters of all ages.
---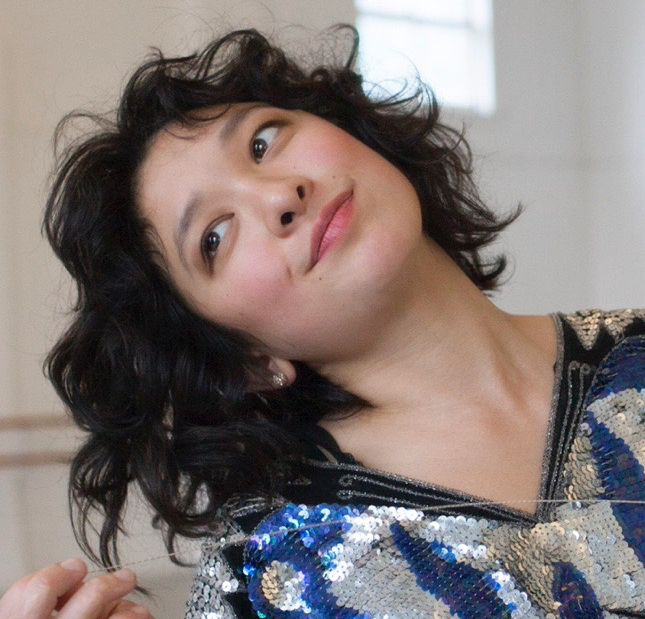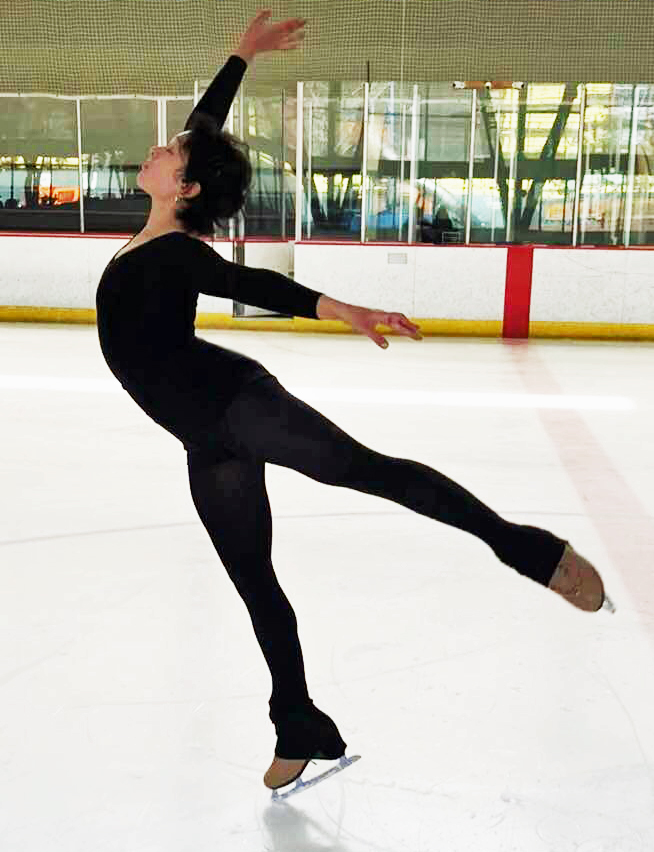 LIZ SCHMIDT
Performer
Elizabeth is a Japanese/German American skater from Chicago, IL, currently residing in San Francisco, CA. She is a U.S. Figure Skating Double Gold medalist in Freestyle and Moves in the Field, and a Silver medalist in Ice Dancing. Luscious edges, artistic dynamic movement, and traditional ice dancing informs her skating and professional career which began in 2013 at the age of 18, performing internationally in Germany and across the US. She received her Bachelor's of Fine Arts in Painting from the San Francisco Art Institute in 2018, and is exhibiting work across the Bay Area.
---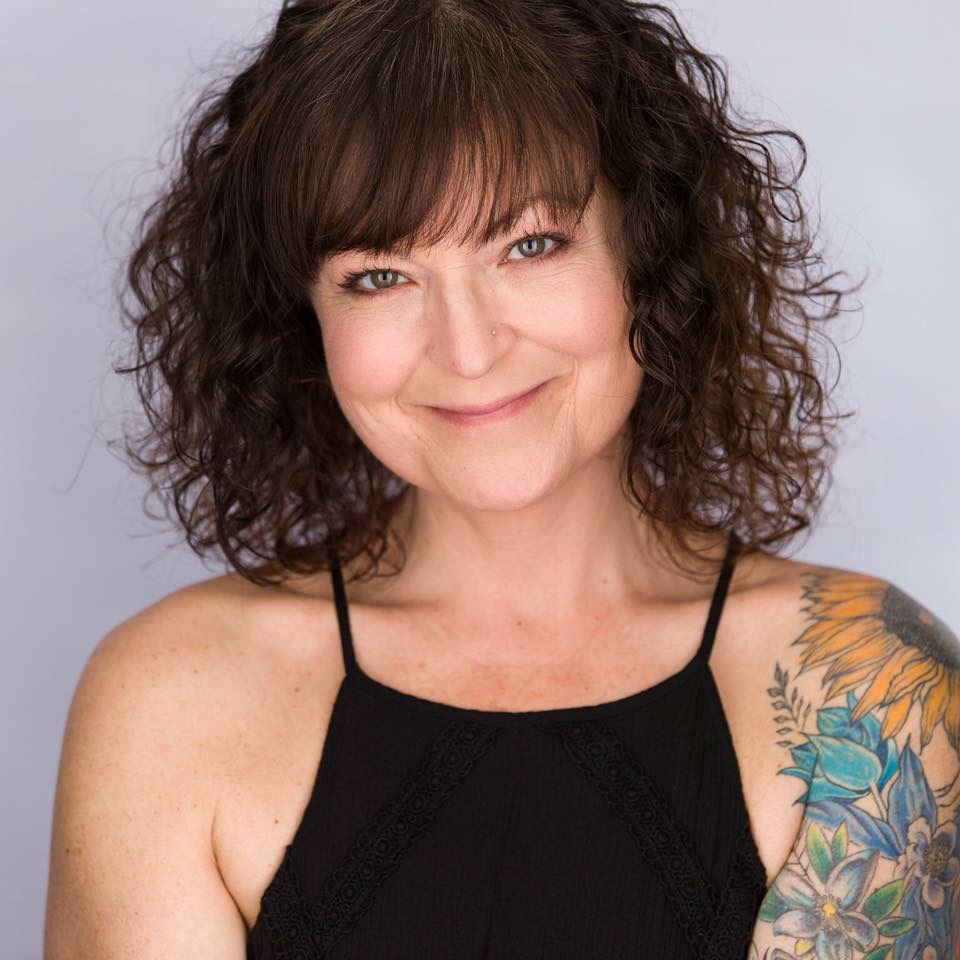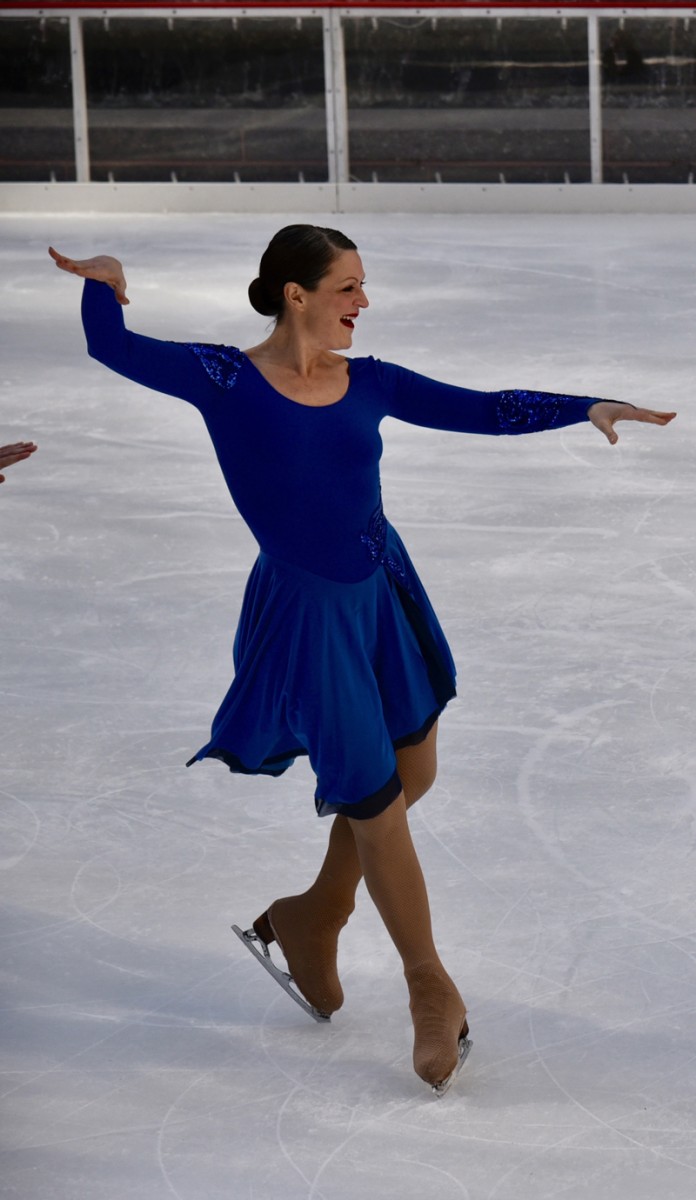 TARA NICOLE STAMM
Performer
TARA NICOLE STAMM is an International Choreographer/National Coach, Dancer, and Movement Consultant. She has a Bachelor in Dance from the University of Wisconsin, and a Master's in Dance/Movement Therapy from Columbia College-Chicago. She is a 2-time USFS Gold Medalist in Ice Dance and Moves in the Field. She has been integrating her knowledge of Laban Movement Analysis with the sport of figure skating through SOMA, techniques specializing in how the body moves through time, weight and space to enhance the full body potential on the ice. She is an IJS components coach—specializing in all 5 categories—and works closely with athletes to educate, develop and improve their performance to maximize their score. She also has a passion for working with skaters who have special needs. She joined ITNY in 2015. Tara Nicole is a member of USFS, PSA, and the American Dance Therapy Association.
---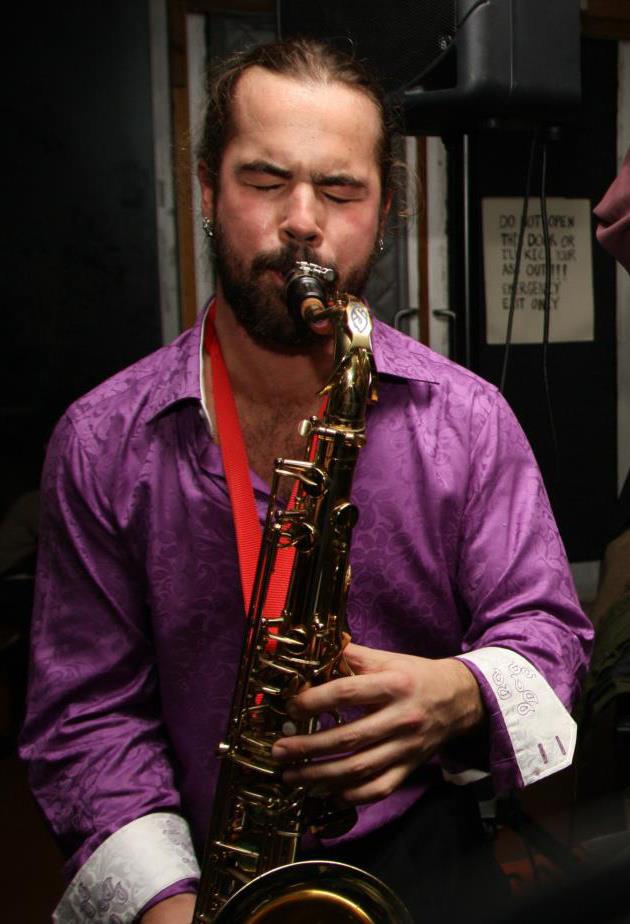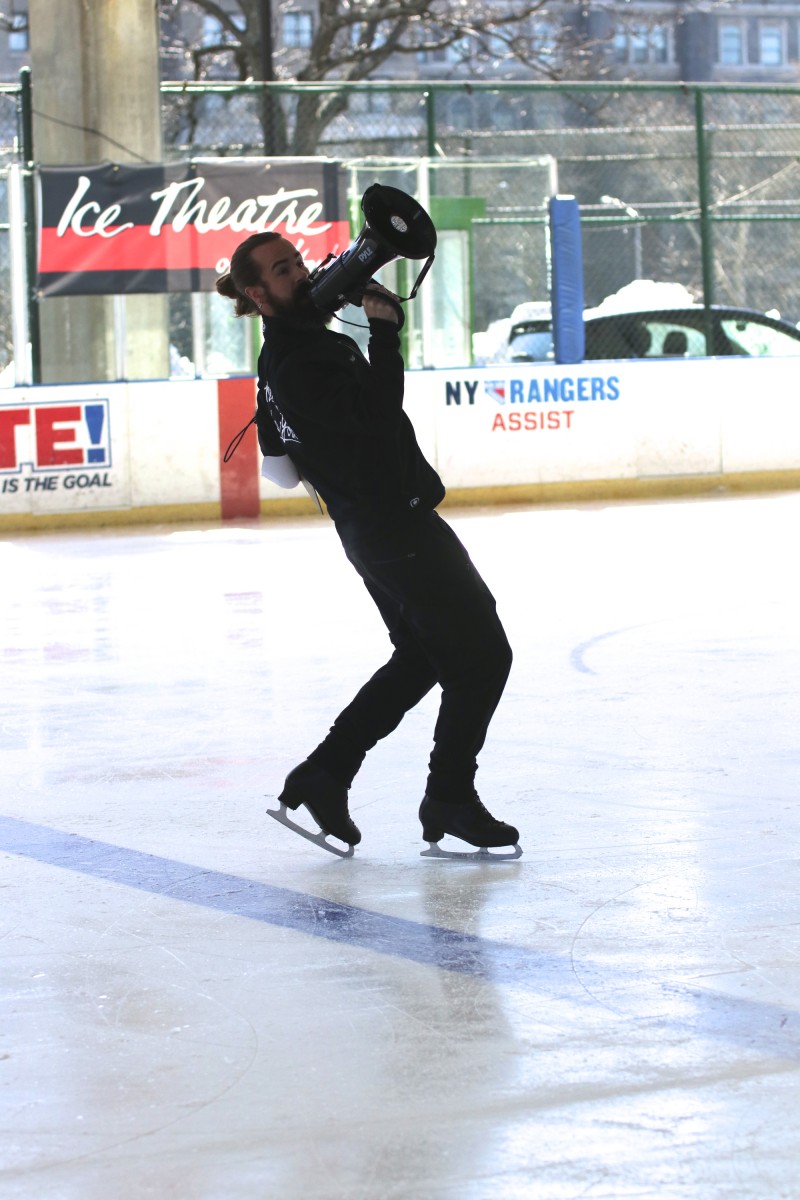 MATT THOMAS
Performer
MATT THOMAS grew up skating in Syracuse, NY, where he was introduced to skating through the Learn to Skate Program. He continued to train as a figure skating competitor and in 1998 he became the Eastern Sectional Champion, before moving on to his current career as a Skating Coach. He has always loved being on the ice and considers himself blessed to still be skating, 29 years later. He remembers seeing ITNY perform at Rockefeller Center as a young boy, and now feels privileged to have been a member of the educational outreach and performance groups of ITNY for the last three years. Matt is also a professional saxophonist, holding a Bachelor's degree in music from SUNY Buffalo, performing regularly both in NYC and internationally.
---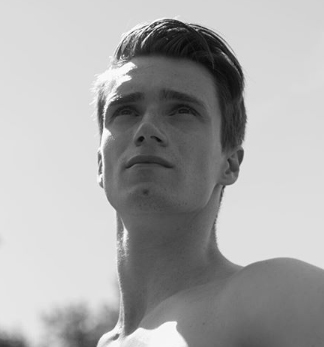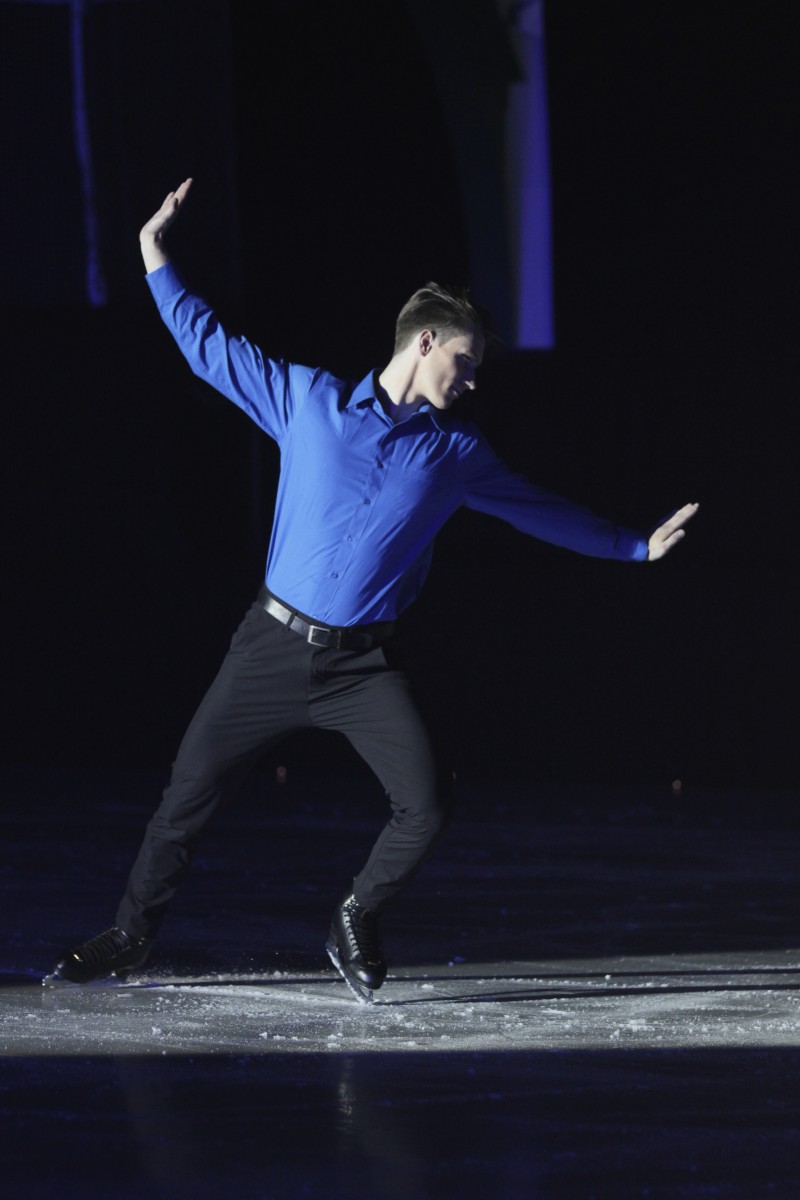 CONOR WAGAR
Performer
CONOR WAGAR first became interested in skating at the age of 10, when he was taken to a Disney on Ice show. Amazed by the performers, he begged his parents to sign him up for lessons. Under the guidance of his coach, Doris Papenfuss, he competed at Junior Nationals with only two years of skating under his belt. Conor went on to compete at Eastern Sectionals and was an alternate for US Nationals. He also became a triple gold-medalist in Moves in the Field, Freestyle, and Ice Dance. Towards the end of his amateur career he went on to join the touring company of Disney on Ice and since 2015 he has performed with the talented, amazing cast of ice performers in ITNY.
---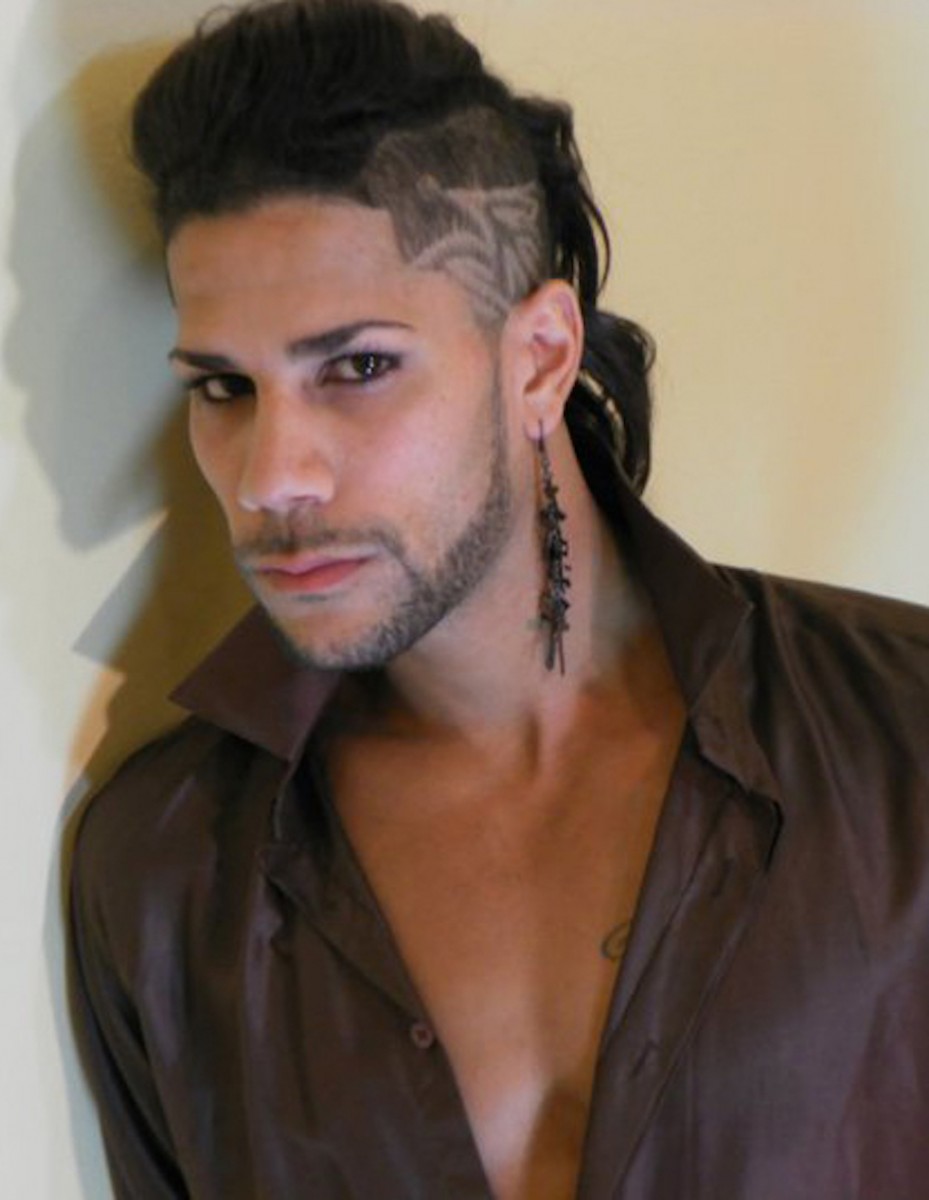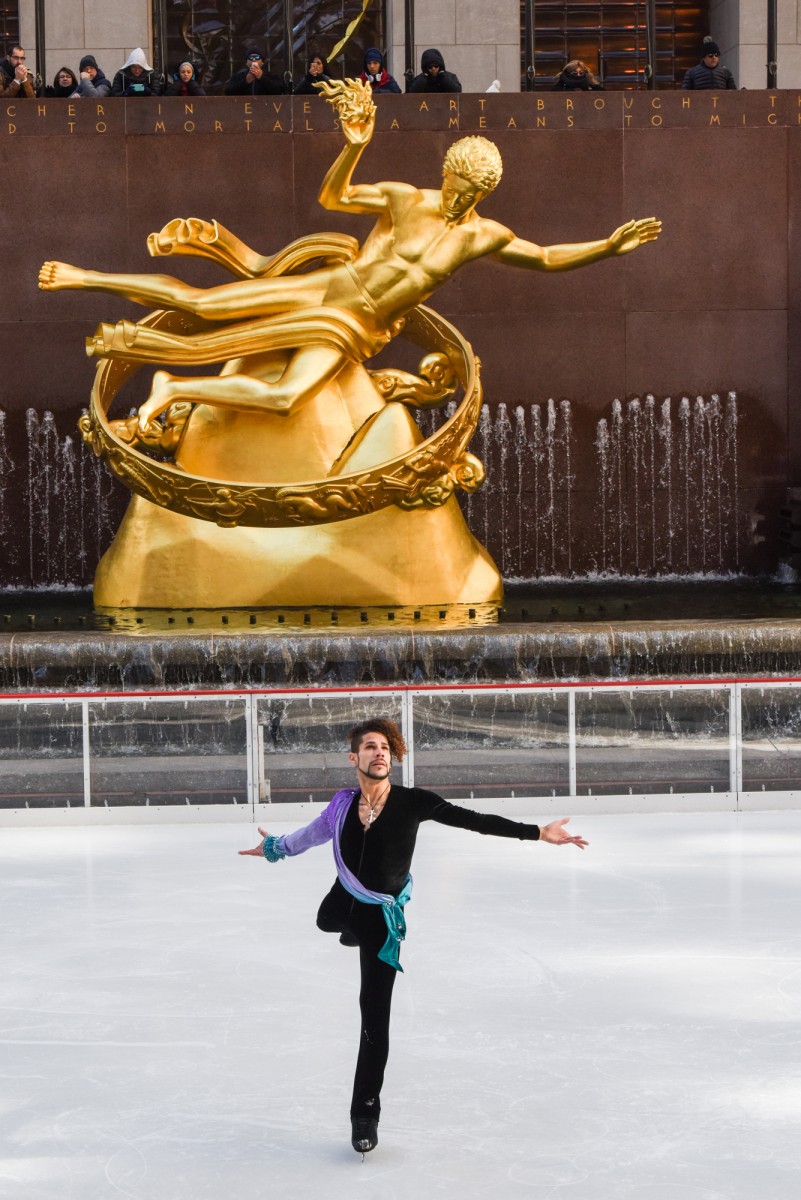 ROHENE WARD
Guest Performer
ROHENE WARD may be the most decorated show skater in the world. While there isn't an Olympic Gold Medal awarded to the crowd favorite, he is the current United States Open Professional Champion and known around the world for his incredible talents on the ice. His originality, creativity, flexibility and technical strength make him one of the most popular show skaters. Rohene competed four times at the United States Championships and in 2004 was crowned Puerto Rican National Champion. As a competitive skater, he was best known for being able to jump and spin in both directions – a task very few Olympians have ever accomplished. His talents don't stop "on" the ice. He has choreographed for national, world, and Olympic athletes and in 2015 was named "Choreographer of the Year" by the Professional Skaters Association – the highest honor in his field. His students include Mariah Bell, Jordan Moeller, Courtney Hicks, U.S. National Champion Jason Brown, Olympians Madison Chock and Evan Bates along with many others. Ward has performed in ice shows all around the world and has traveled with Holiday on Ice as a principal skater for many years and continues to wow audiences nationally and internationally even with his very rigorous coaching schedule. Currently he is working with Kori Ade at one of the most selective and well-known training centers in the U.S., 7k International Skating Academy.
---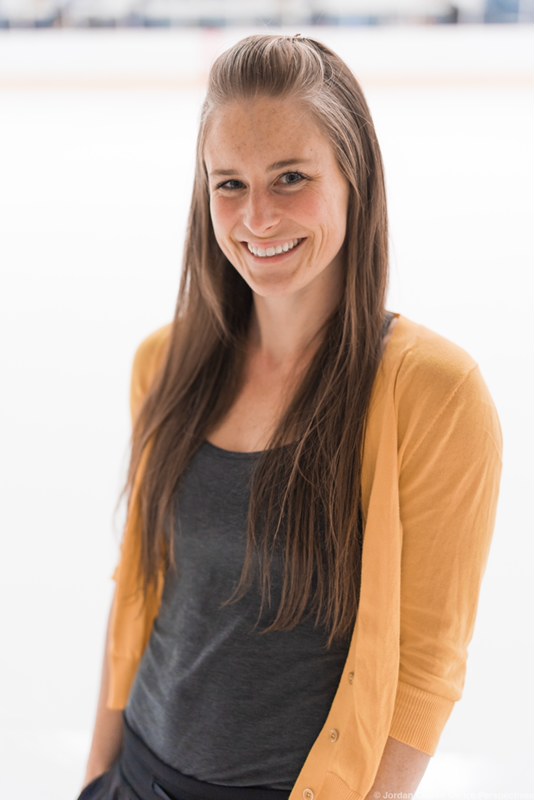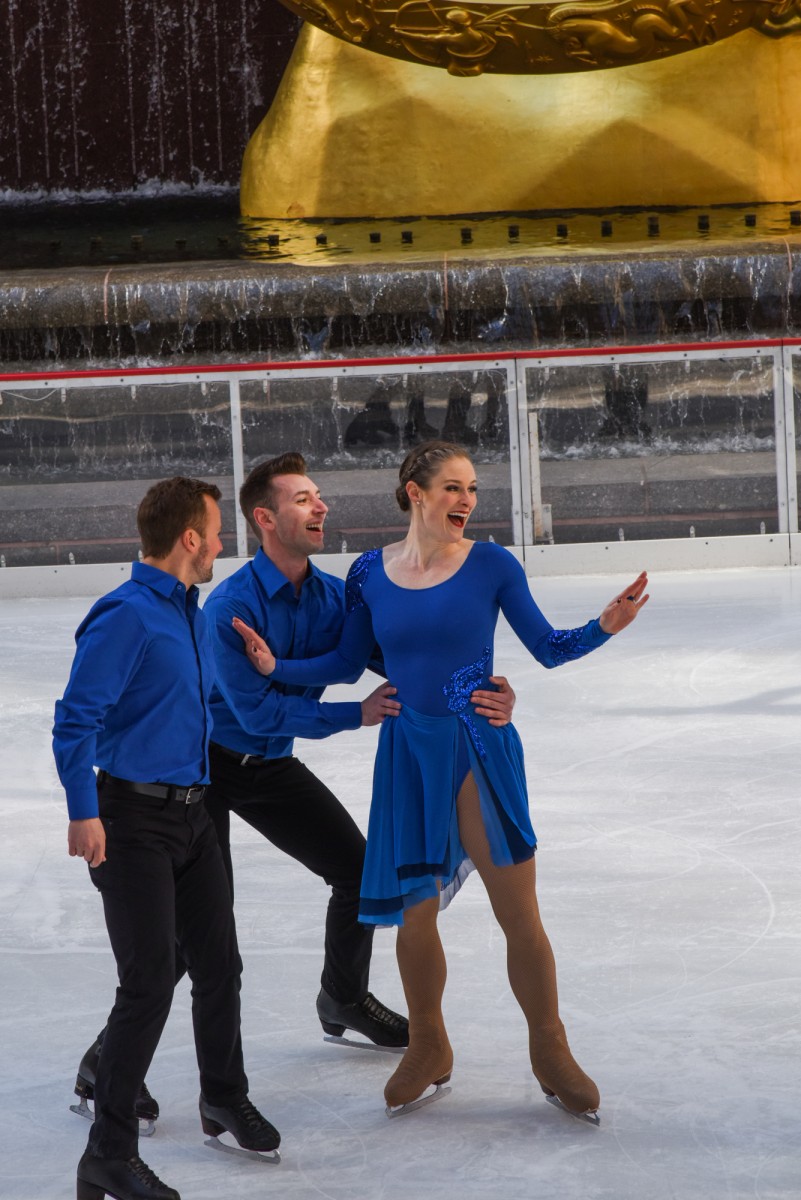 SALLY JEANNE WATKINS
Performer
SALLY JEANNE WATKINS is a U.S. Figure Skating triple gold medalist and holds an Intercollegiate National Senior Ladies title. While Sally enjoys skating professionally, she also loves coaching and exploring the aerial arts. She earned her Bachelors in Engineering-Physics and Chemistry from Miami University and her Masters in Environmental Engineering from NYU. Originally from Seattle, Washington, she currently lives in New York City. Sally has been performing with ITNY since 2012.
---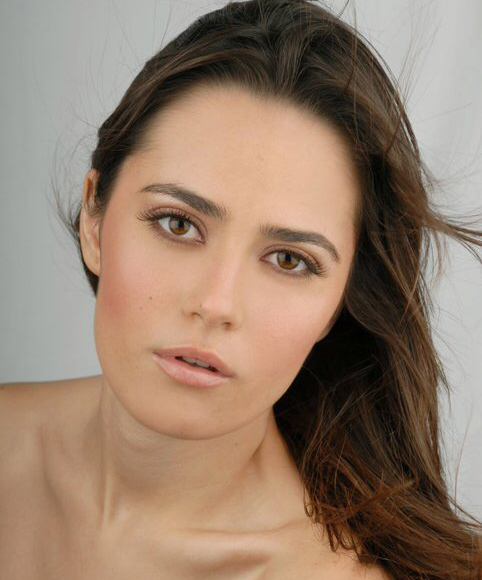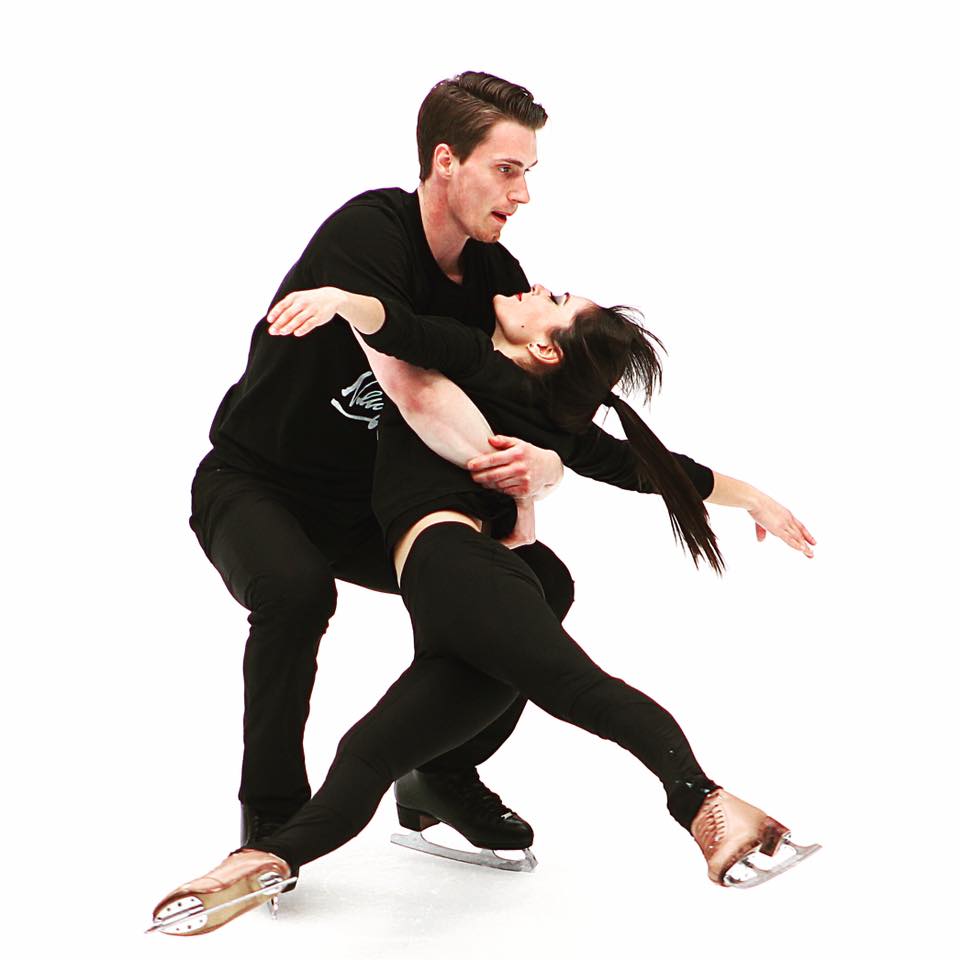 ALE IZQUIERDO
Ale was born in Leon Guanajuato, Mexico. She started as a figure skater at the age of 9 years old. She is a 5 times Mexican national competitor and won 1st place at the International Santis Cup Switzerland at 2007 (Novice Level). She and moved to USA for training in 2009 and trained under the tutelage of the Ukrainian team of Victor Petrenko, Galina Zmirvskaya and Nina Petrenko at the Ice House in Hackensack, NJ. She has been a member of ITNY since 2011.
---