Performers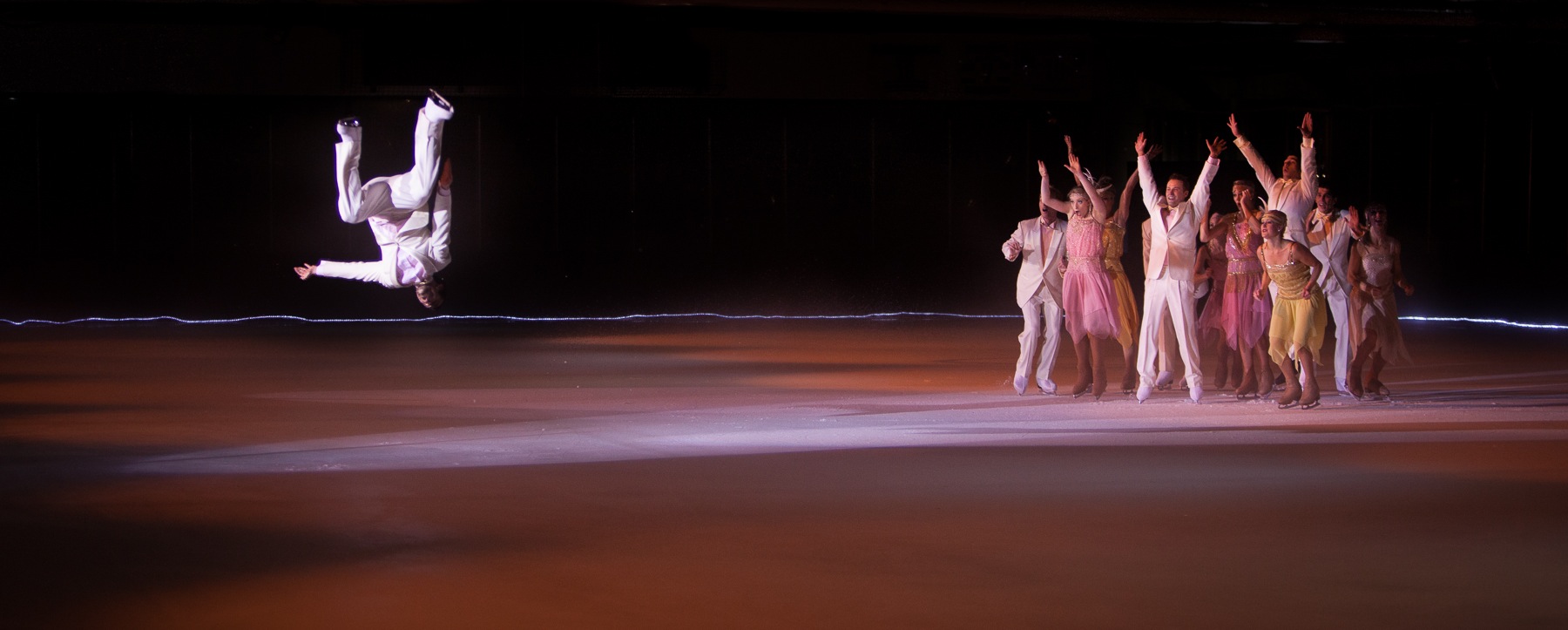 2012 Benefit Gala Performance - Photo by Norbert Schramm
2023-2024 Season Performers: Armen Agaian, Danil Berdnikov, Sarah France, Ale Izquierdo, Theron "TJ" James, Valerie Levine, Karina Manta, Libby McGrosky, Freddie Moore, Liz Schmidt, Aaron Singletary.
Performing Apprentices: Sarah Baetge, Georgina Blackwell, Caroline Mura, Milly Wasserman
Figures performer: Kate Mangiardi
Guest Skaters: Oona & Gage Brown
---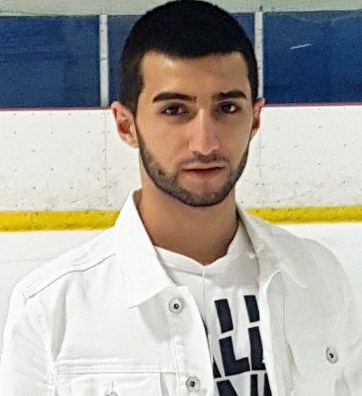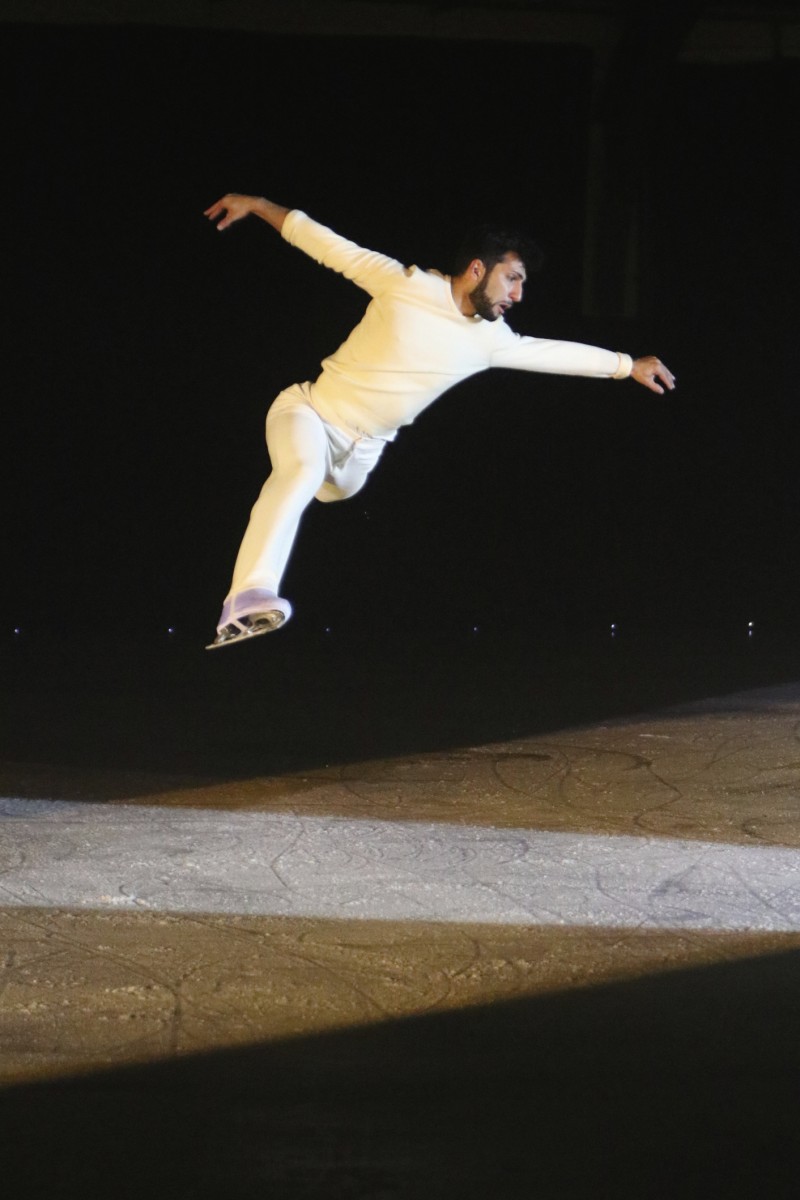 ARMEN AGAIAN
Performer
ARMEN AGAIAN joined Ice Theatre of New York® as an artist in 2018. He has been ice skating since 2002, developing into a five-time National Champion in his native country of Georgia, and participated in the Junior World Championships three times. He also participated in the 2013 Youth Olympic Games, the Junior Grand Prix (2012-2015) and the 2016 European Championships. When not performing, Armen works as a skating coach in New York.
---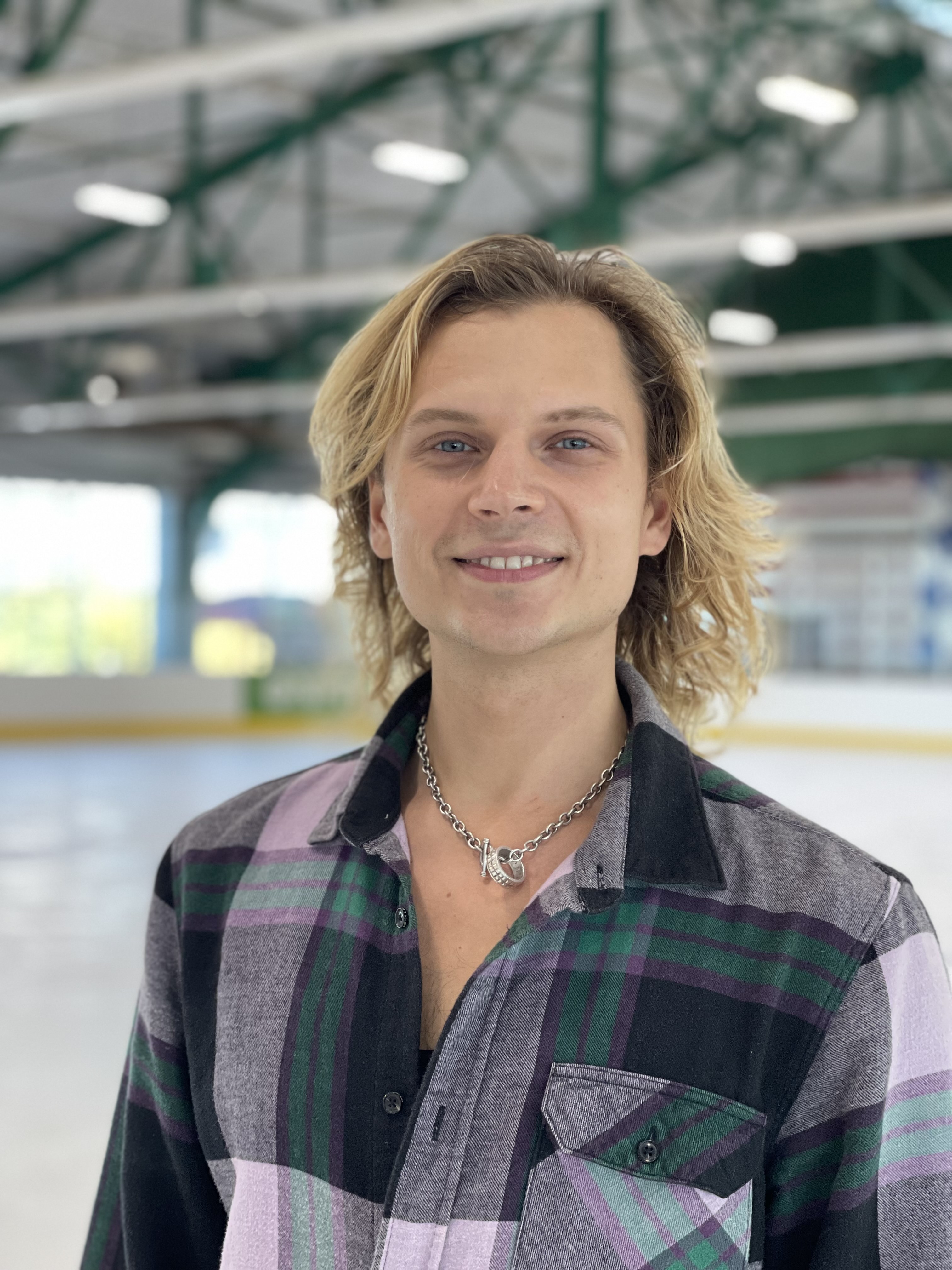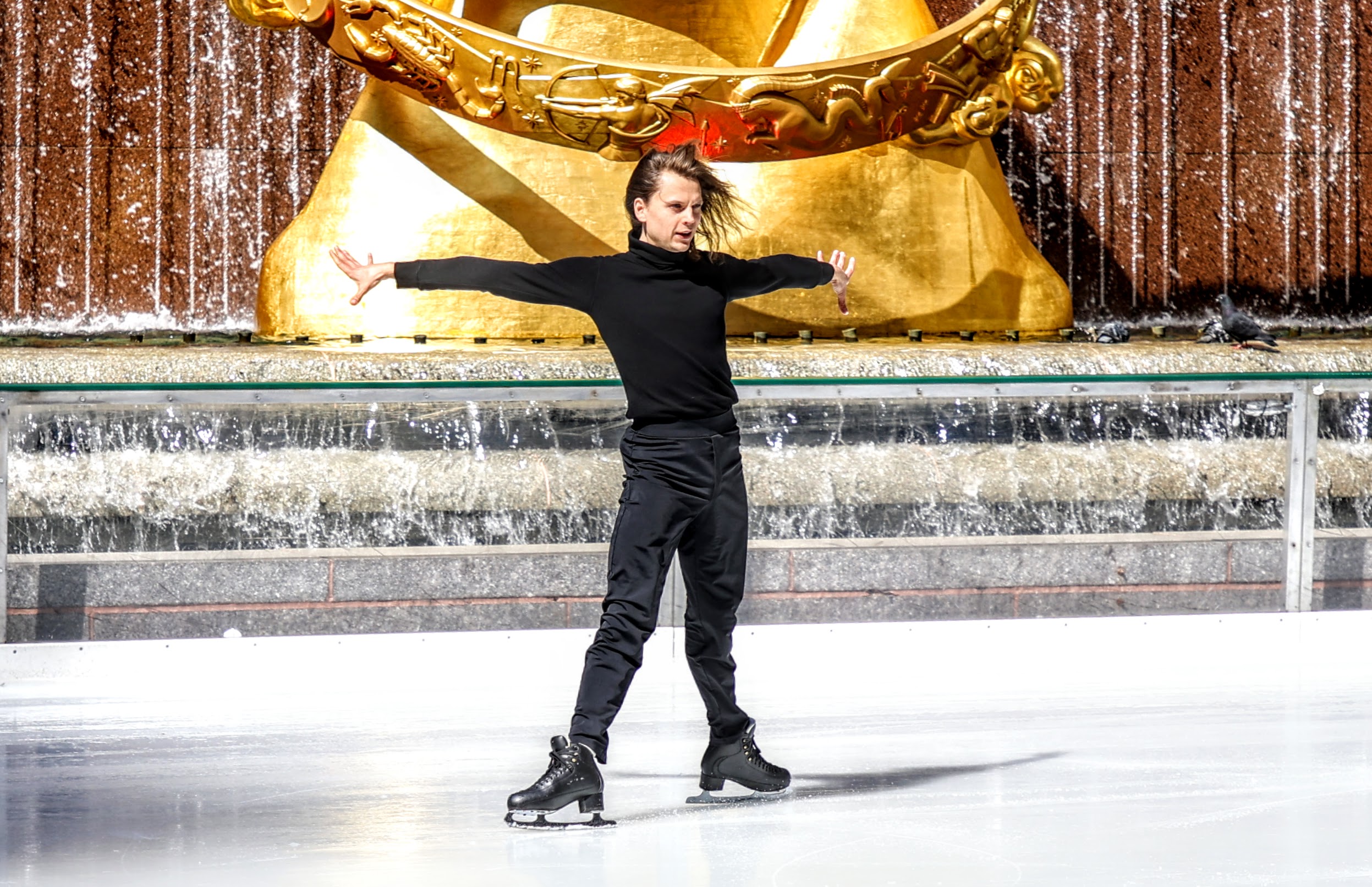 DANIL BERDNIKOV
Performer
DANIL BERDNIKOV has been with ITNY for three seasons. He hails from the city of Samara, Russia, from which he competed as part of the junior national team, as well as across his vast native land through high school. He then moved to Moscow both to continue his education and to join Stage Entertainment Russia to begin performing as a skater. Performing for an audience allowed Danil to fall in love with skating in a new way, and his career has blossomed over eight years with Willy Bietak Productions and Wheeler Productions in the USA, Stageworks Worldwide Production in the UK, and Holiday on Ice Productions and Dynamic Shows Entertainment in the EU. Danil is grateful to his parents, coaches, choreographers, and the skaters, who have supported him along the way.
---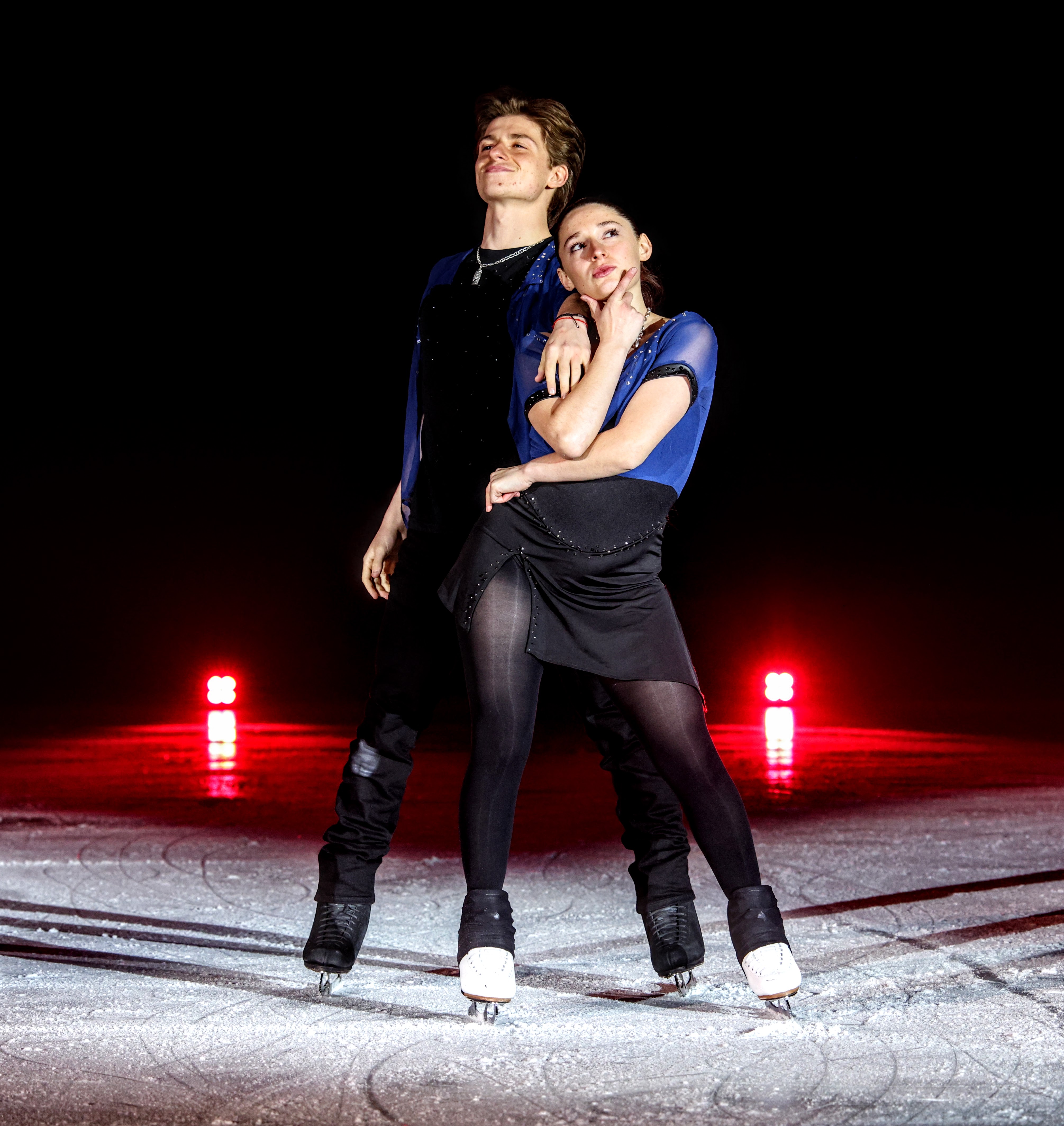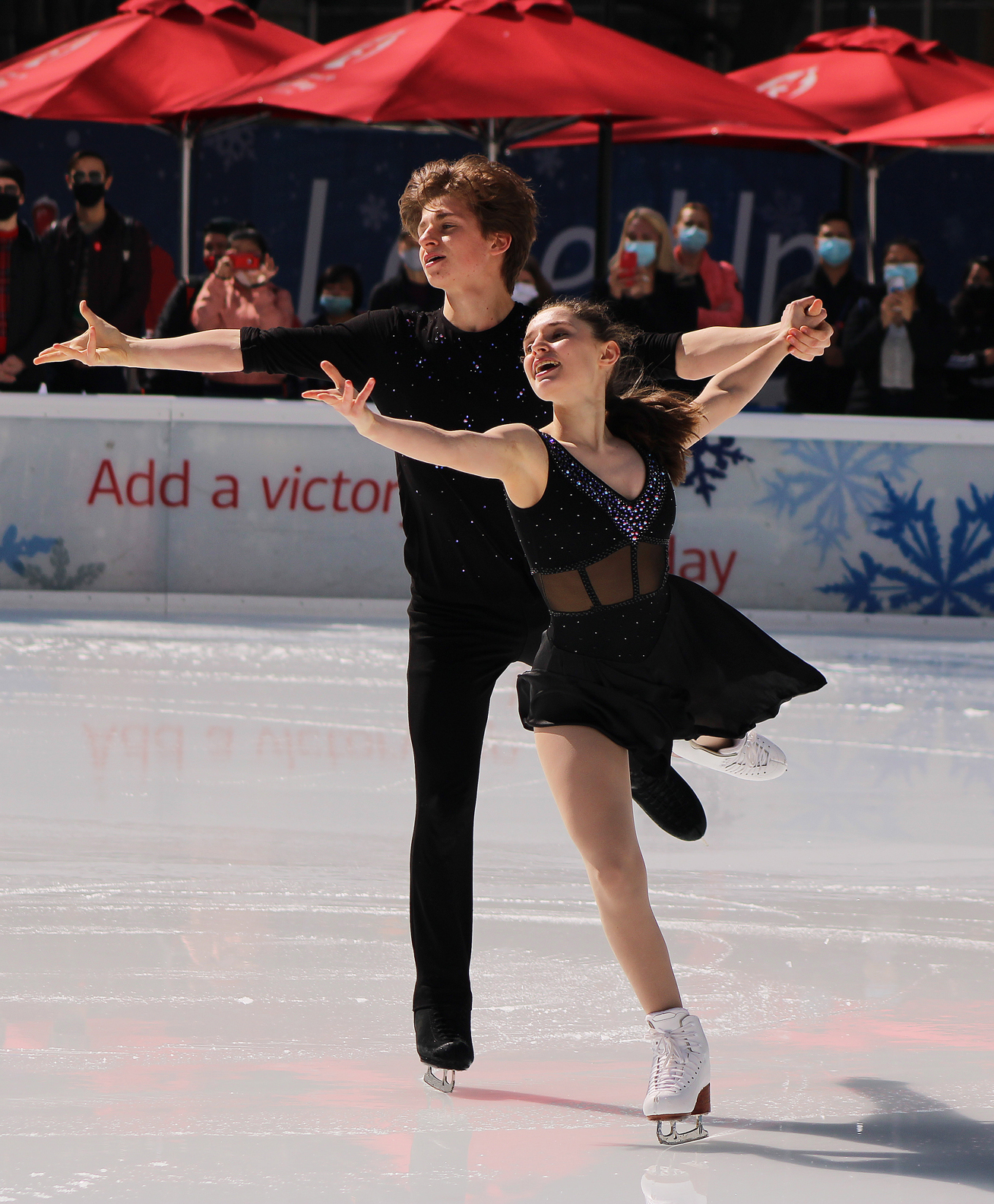 OONA & GAGE BROWN
Performing Apprentices
OONA & GAGE BROWN, are a sister and brother U.S. ice dance team from Long Island, NY. They were crowned the 2022 World Junior Ice Dance Champions last April in Tallinn, Estonia! Since then, they have made the transition to the senior level and have just recently competed for Team USA at two Grand Prix events this past season. Oona and Gage perform regularly with ITNY, while training with their coaches, Inese Bucevica and ITNY choreographer, Joel Dear, for over three years. This year, they have started part-time training with the Ice Academy of Montreal! Oona and Gage are looking forward to this upcoming season and are so excited for this new experience and environment.
---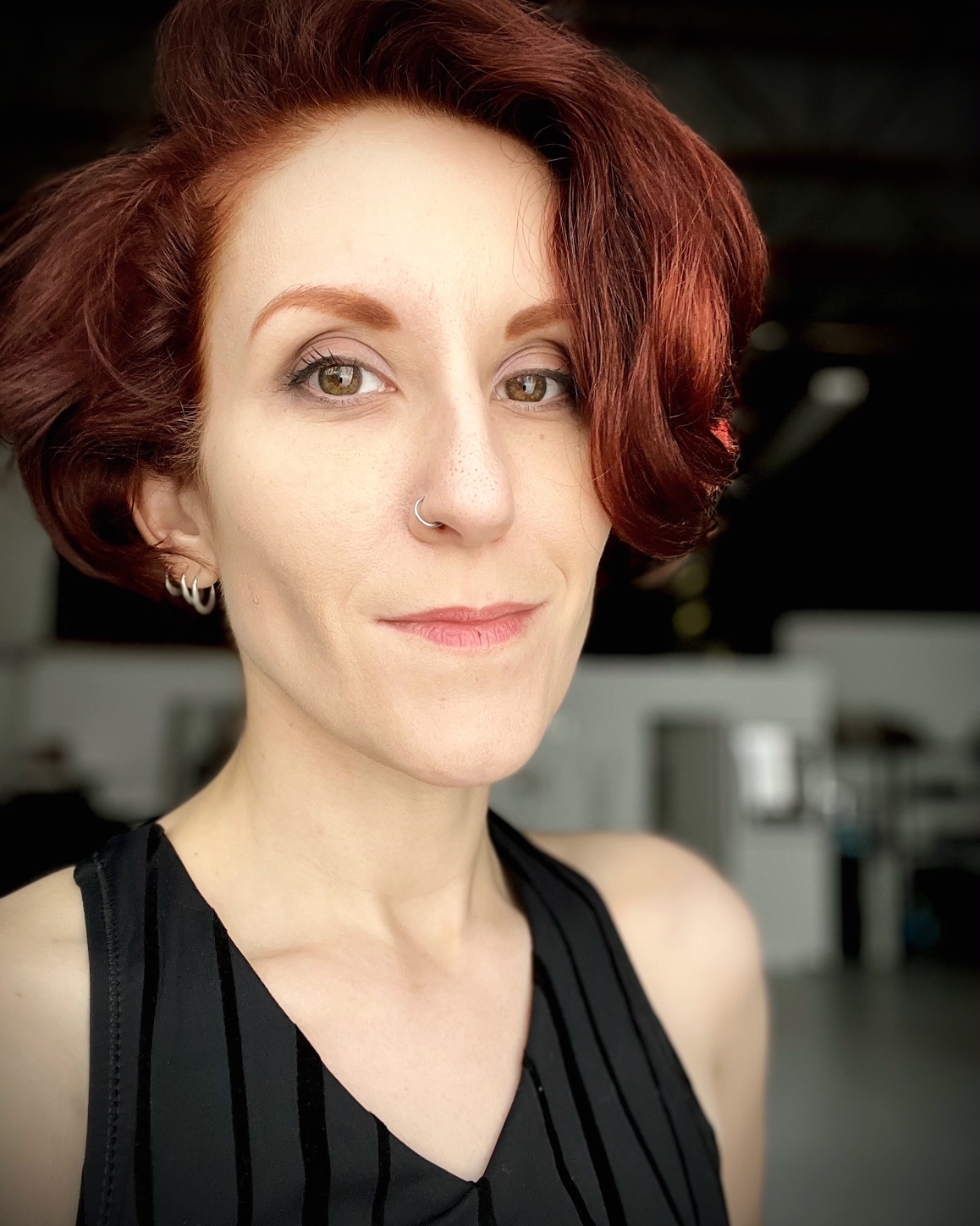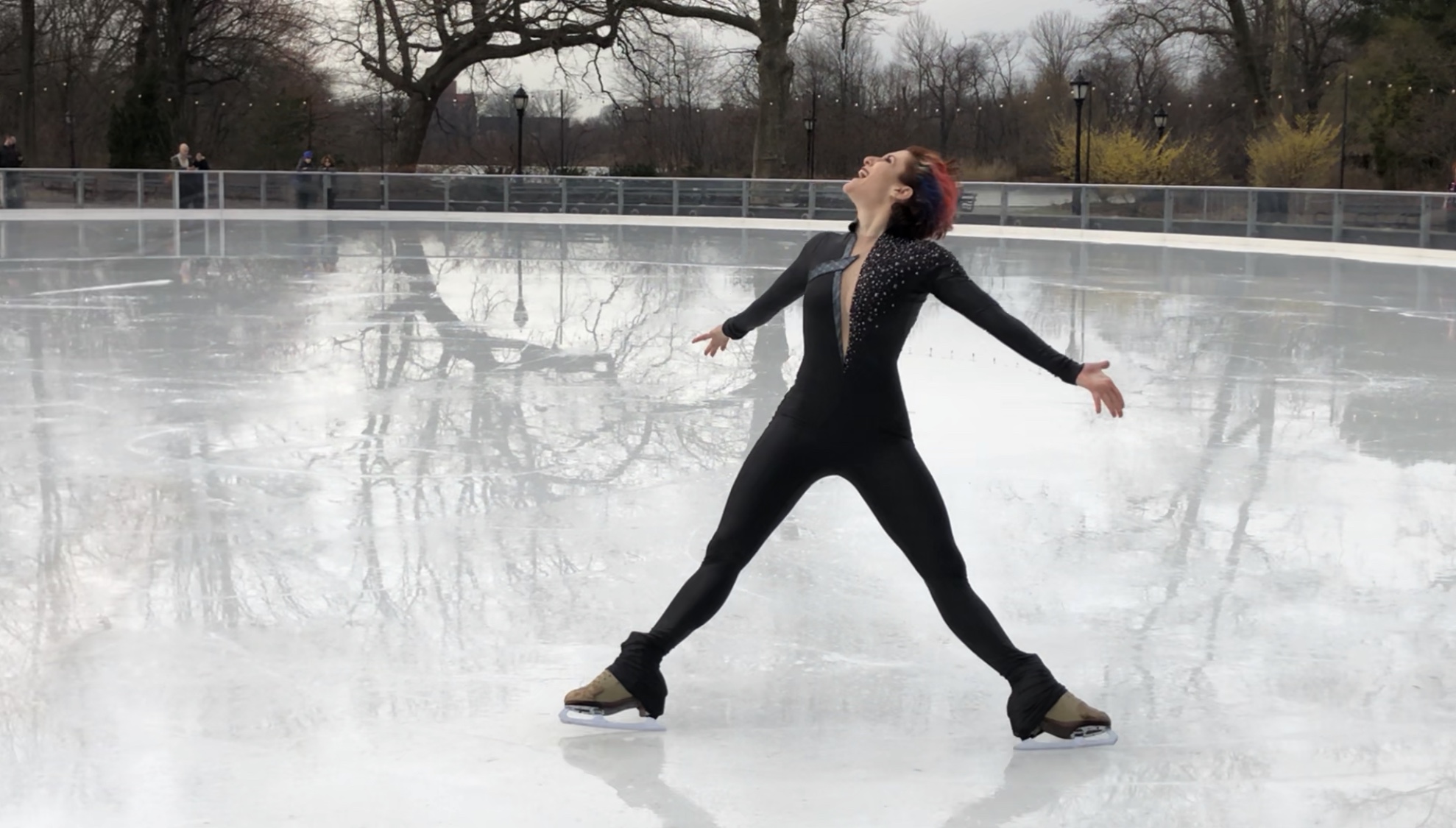 SARAH FRANCE
Performer/Director of Outreach Programming
SARAH FRANCE joined ITNY in 2018, bringing her passion for ice dancing and broad knowledge of skating skills, choreographic styles, and skating disciplines to the company. Sarah has translated her skills to many different areas as both the Director of Outreach and within the ITNY Professional Ensemble, in addition to being a choreographer, edge class instructor, aerialist, inline skater, dancer, and off-ice instructor. Her dedication to skating and desire to share her love of the ice with others has made her a sought-after instructor and performer, who firmly believes in the life-transforming nature of skating. She is a six-time US Open Professional Figure Skating Championships competitor, national ice dance competitor, and US Figure Skating triple gold medalist, and is honored to realize her childhood dream of performing as a member of ITNY. In addition to her work with ITNY, Sarah's skills have been highly valued in training developmental through internationally competitive skaters, working as a coach, choreographer, and program director. She is a faculty member for Shattuck-St. Mary's International Figure Skating Center of Excellence training camps, and a welcomed guest coach in skating programs around the world. Her well-rounded education on and off the ice has allowed her to flexibly work in all disciplines of skating, and she loves to share her passion for movement, glide, and artistic expression with others through performing, teaching, and introducing others to the joy of skating.
---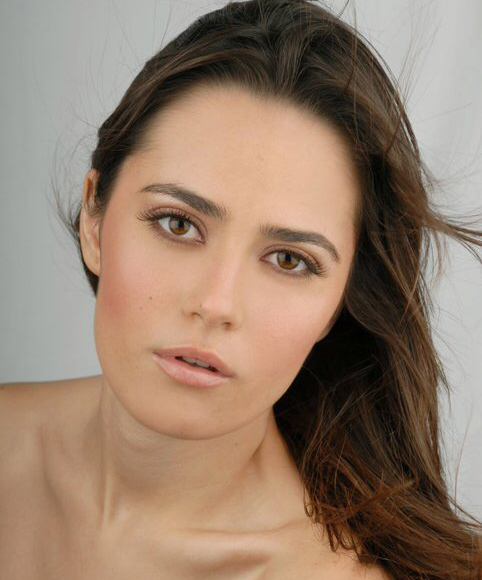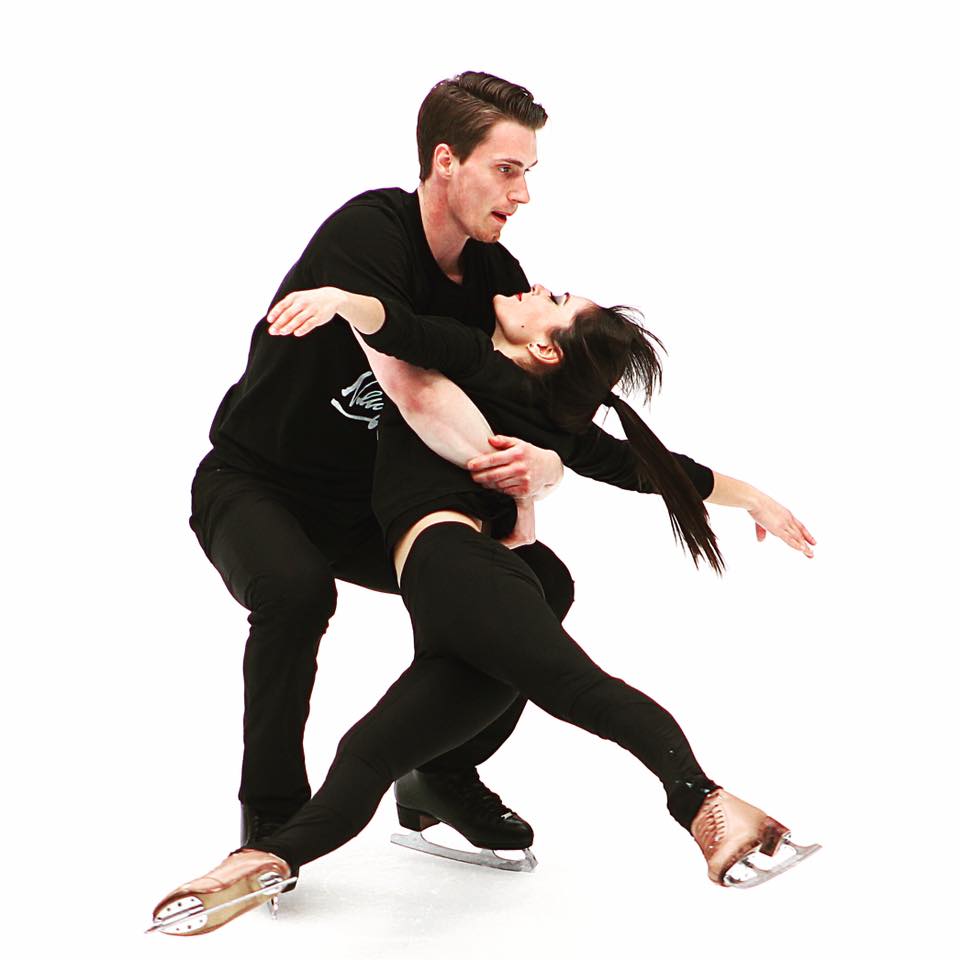 ALE IZQUIERDO
Performer
ALE IZQUIERDO has been a member of ITNY since 2011, and performed as part of the Christmas Spectacular at Radio City Music Hall in the 2021-2022 season. A native of Léon, Guanajuato, Mexico, Ale started figure skating at age 8, becoming a three-time Mexican national champion, and she won first place at the International Santis Cup Switzerland in 2007. She moved to the USA in 2009, to train under the tutelage of the Ukrainian team of Victor Petrenko, Galina Zmievskaya and Nina Petrenko at the Ice House in Hackensack, NJ. She performed in Dancing on Ice with Torvill & Dean in the United Kingdom and in the Netherlands. Ale has been the advertising face of Polyglide Ice, a surface ITNY uses in its studio.
---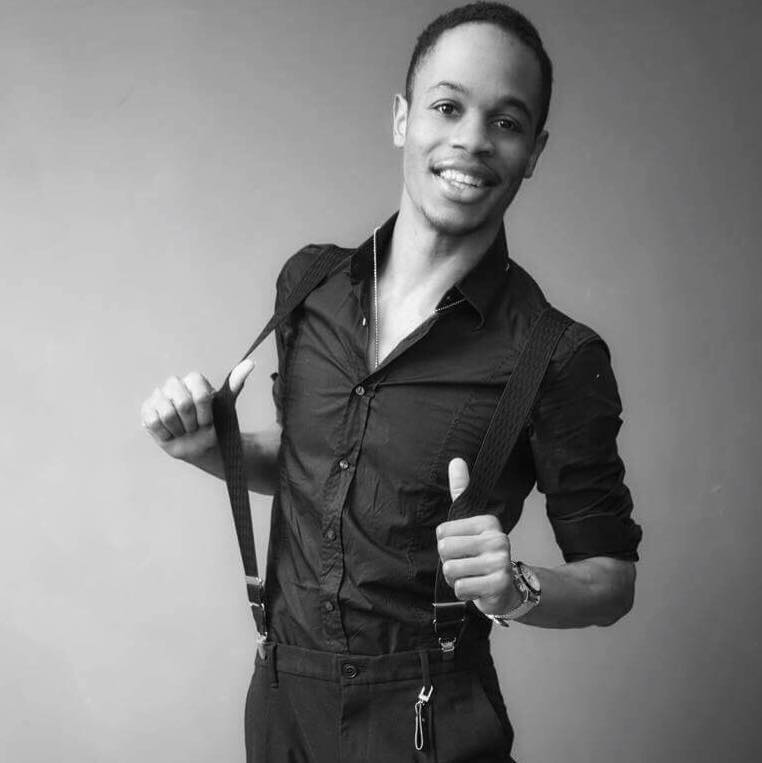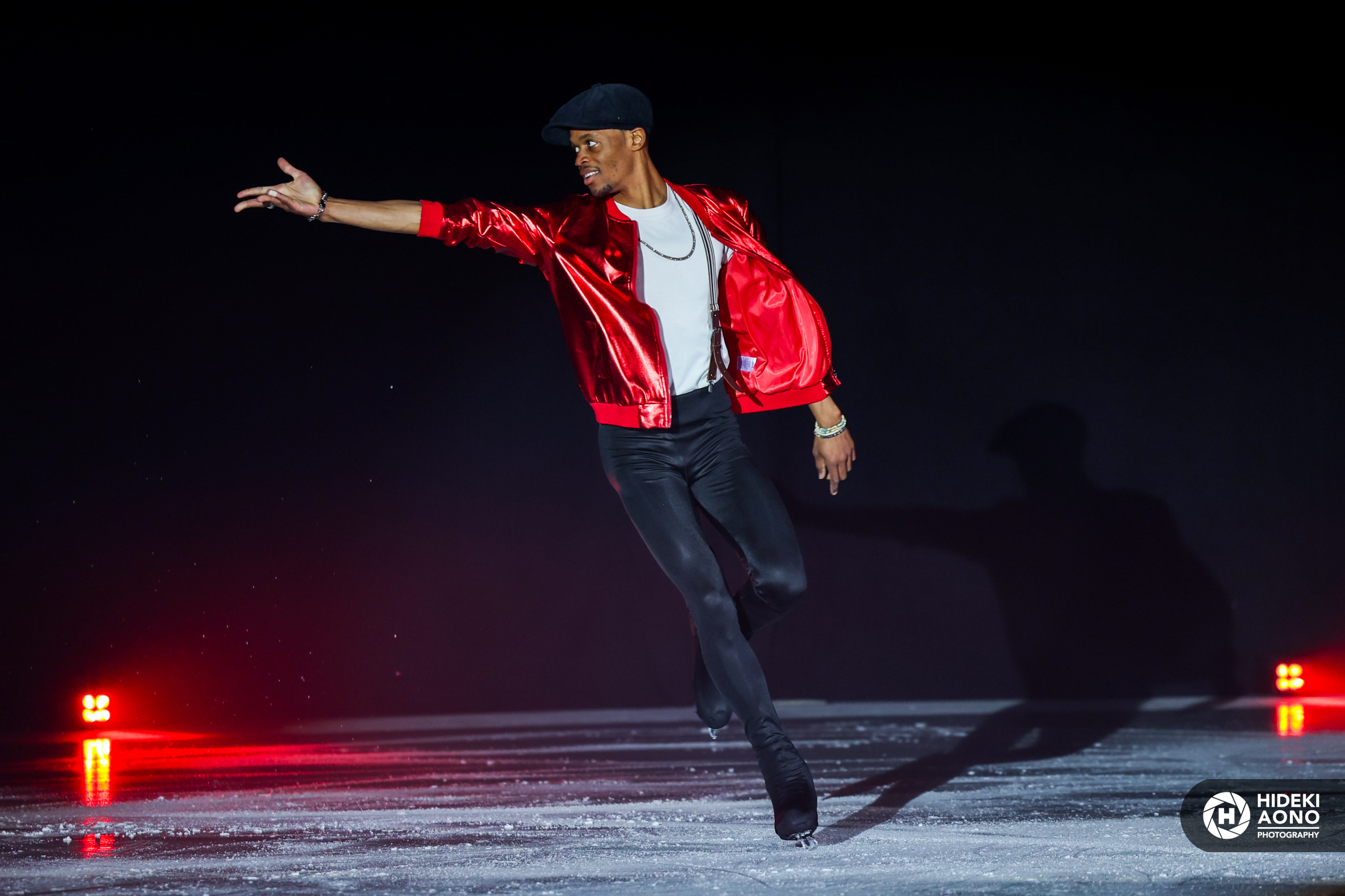 THERON JAMES (TJ)
Performer
THERON JAMES (TJ) made his ITNY debut in the 2019 City Skate Concert Series, when he skated "Presence," a piece which acknowledges the presence and absence of blackness within the predominately white space of skating in honor of Black History Month. Following his amateur career as a national level skater, TJ joined his first touring ice show in 2009 and has been a principal soloist for most major professional companies, including Holiday On Ice, Disney On Ice, Royal Caribbean, and many more through the span of his vibrant career. He has also performed for television shows such as Dancing On Ice and Instinct through ITNY with Alan Cumming on CBS. When TJ is not performing, he is a full-time real estate agent and advisor here in NYC with Nestseekers International.
---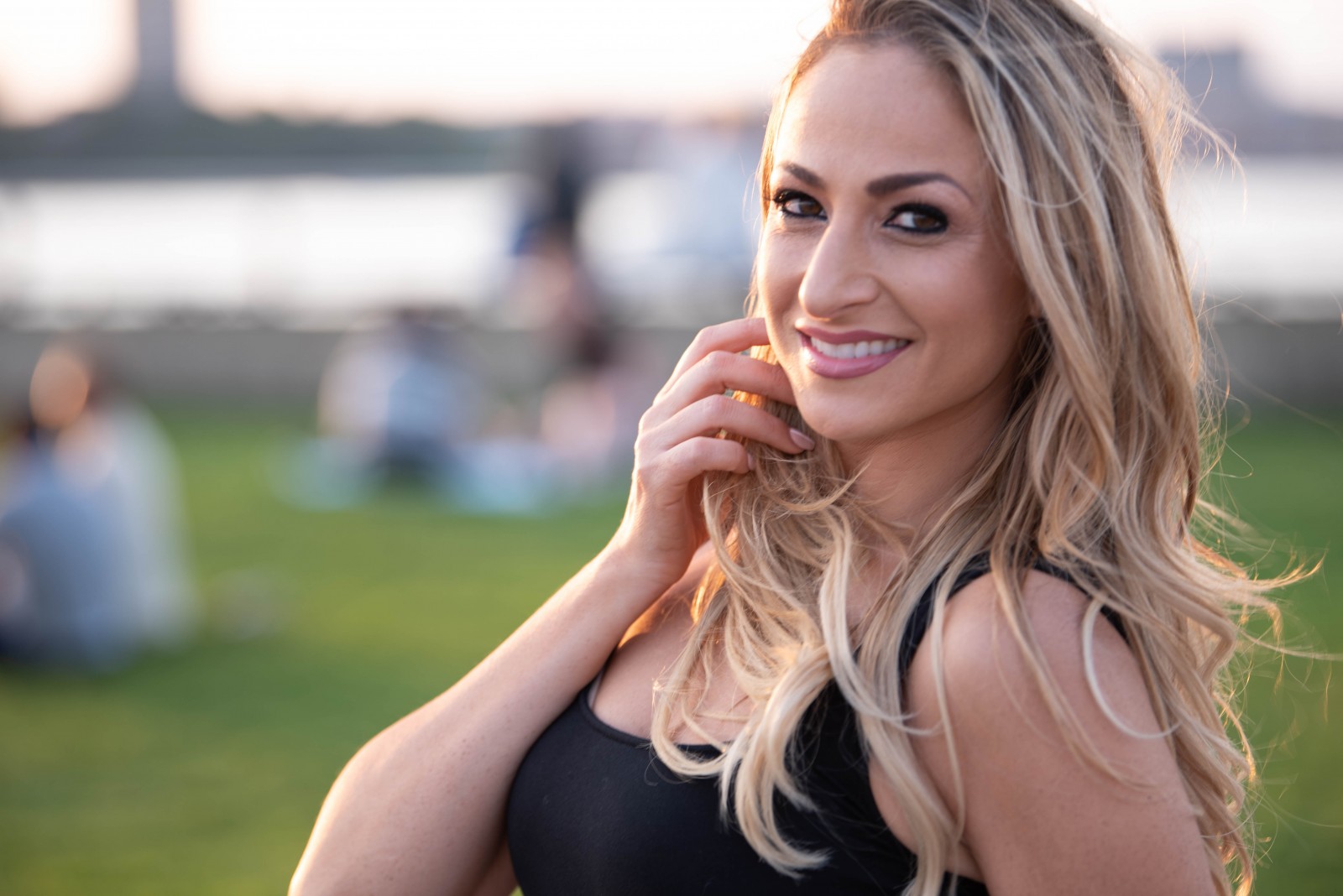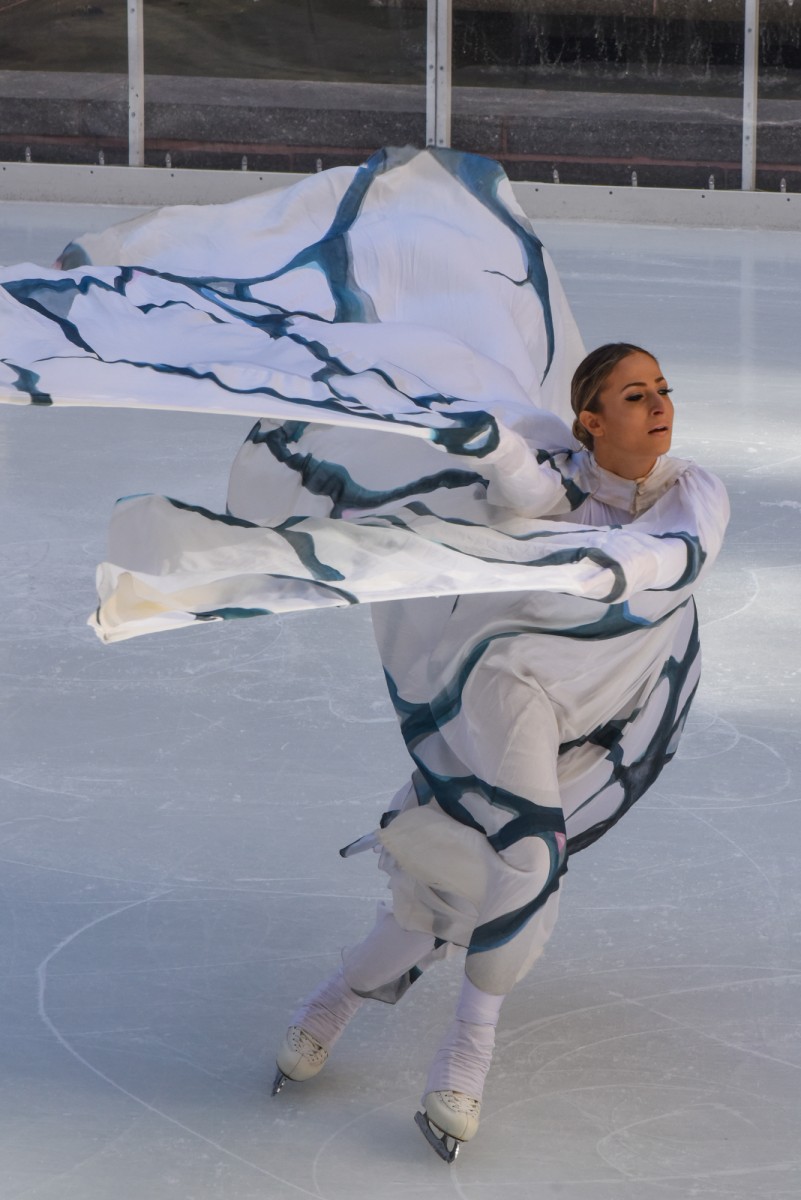 VALERIE LEVINE
Performer
VALERIE LEVINE has collaborated on ITNY events for the past two decades and has been roller-skating as well as dancing tap, jazz, and ballet since the age of four. She started training in figure skating at 11, going on to compete and test until graduating high school, when she turned down Disney On Ice to pursue her Bachelor's degree at the Fashion Institute of Technology (FIT). At 19, she earned her gold level in Senior Ladies Moves and pre-golds in ice dance before skating professionally. While earning her BS in Product Management Textiles from FIT, she minored in dance and trained at Broadway Dance Center in many dance styles, leading to an off-ice career as a professional belly dancer, ballroom dancer, and samba dancer. She currently teaches and performs these styles worldwide, while managing her own entertainment company Valerina Dance, which can be followed at ValerieLevine.com or on Instagram @Valerielevine.
---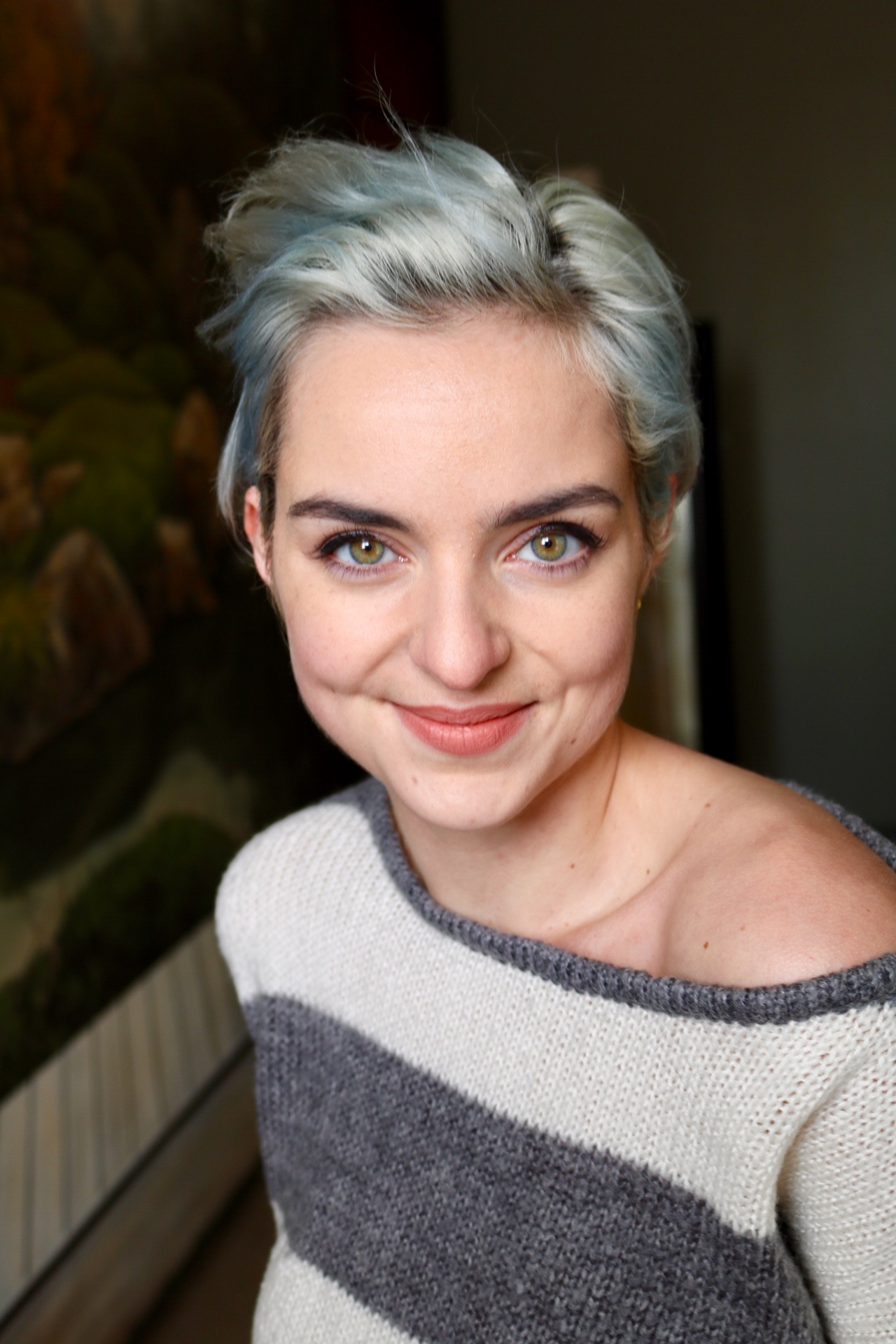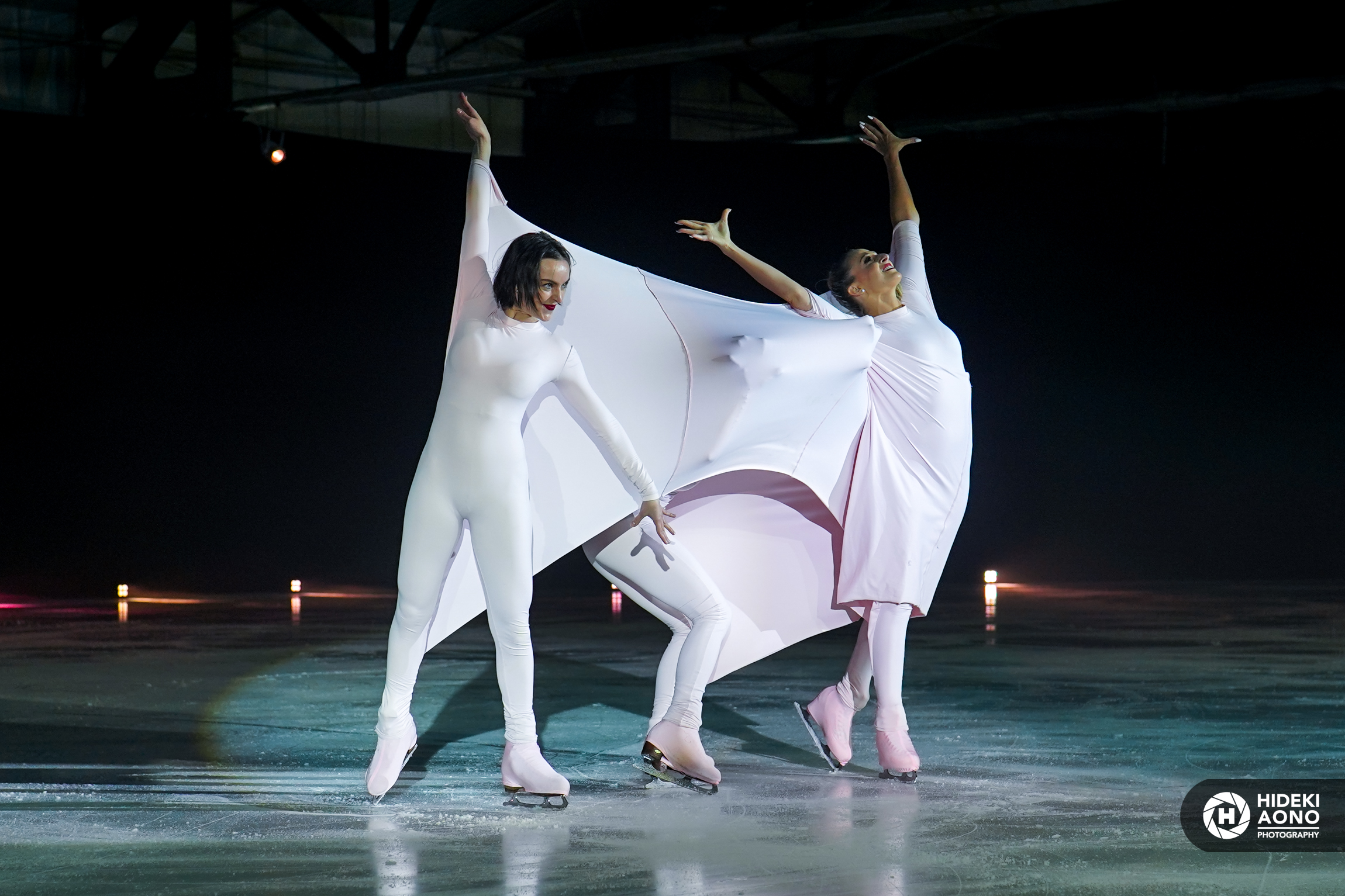 KARINA MANTA
Performer
KARINA MANTA is an ice dancer and former international medalist and Grand Prix competitor for Team USA with her partner, Joe Johnson. Since retiring from competitive skating, she has toured with the Cirque du Soleil show AXEL and performed as a professional for the UK television series, Dancing On Ice, which she and her celebrity partner won in the 2021-22 season. Karina is the author of the young adult memoir, On Top of Glass (Knopf 2021), about growing up queer in figure skating.
---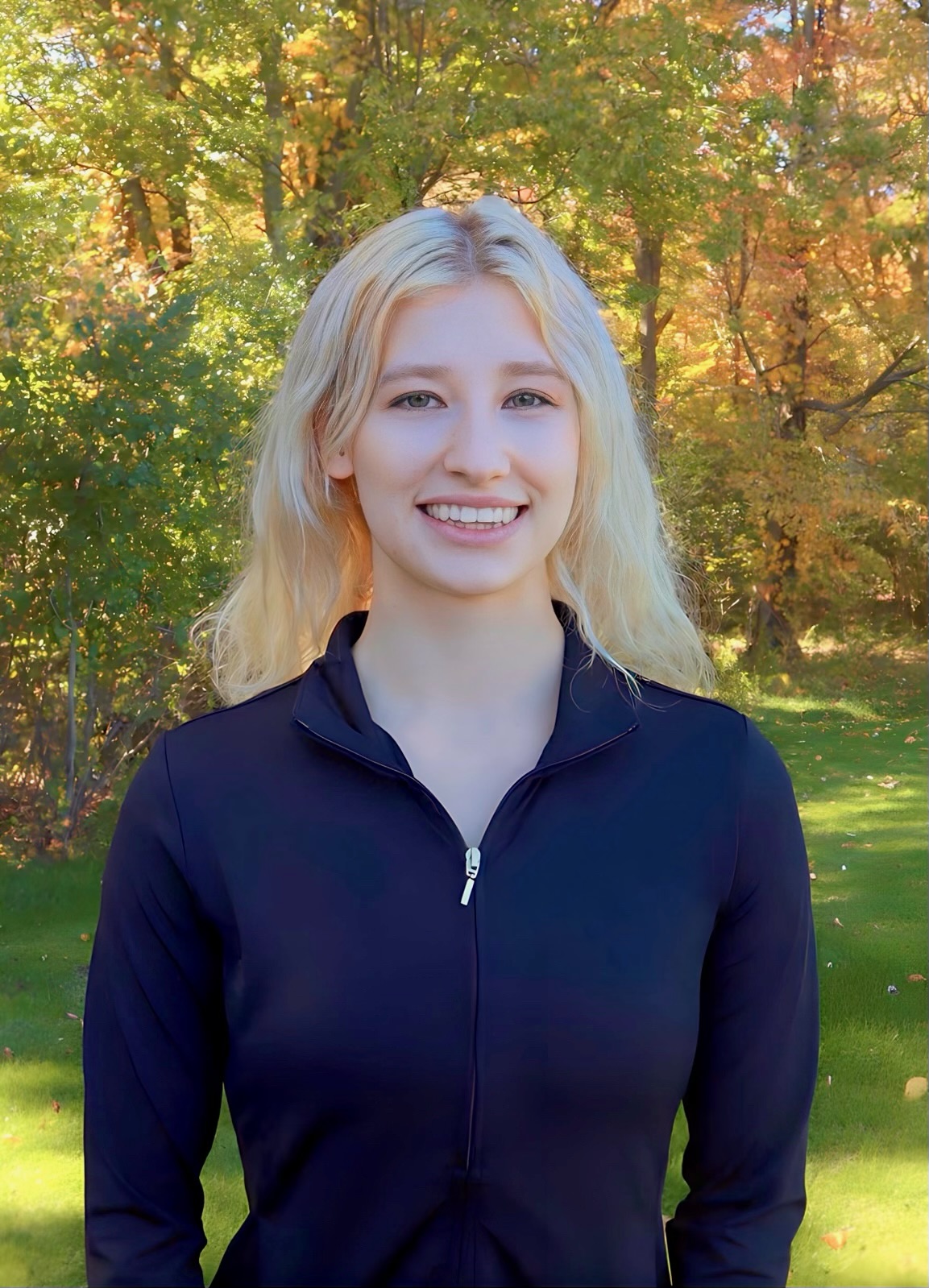 LIBBY MCGROSKY
Performer
LIBBY MCGROSKY has been skating with ITNY since 2023. They began skating at the age of four and continued skating through high school with a focus in freestyle and interest in synchronized skating. In college, they skated for the Hayden Synchronized Skating Teams at the Junior and Senior levels and represented the USA for three international seasons. After completing their competitive career, Libby joined ITNY and began the process of switching to professional figure skating. Libby obtained a BS in environmental science with a minor in climate change and sustainability from the University of Massachusetts Lowell.
---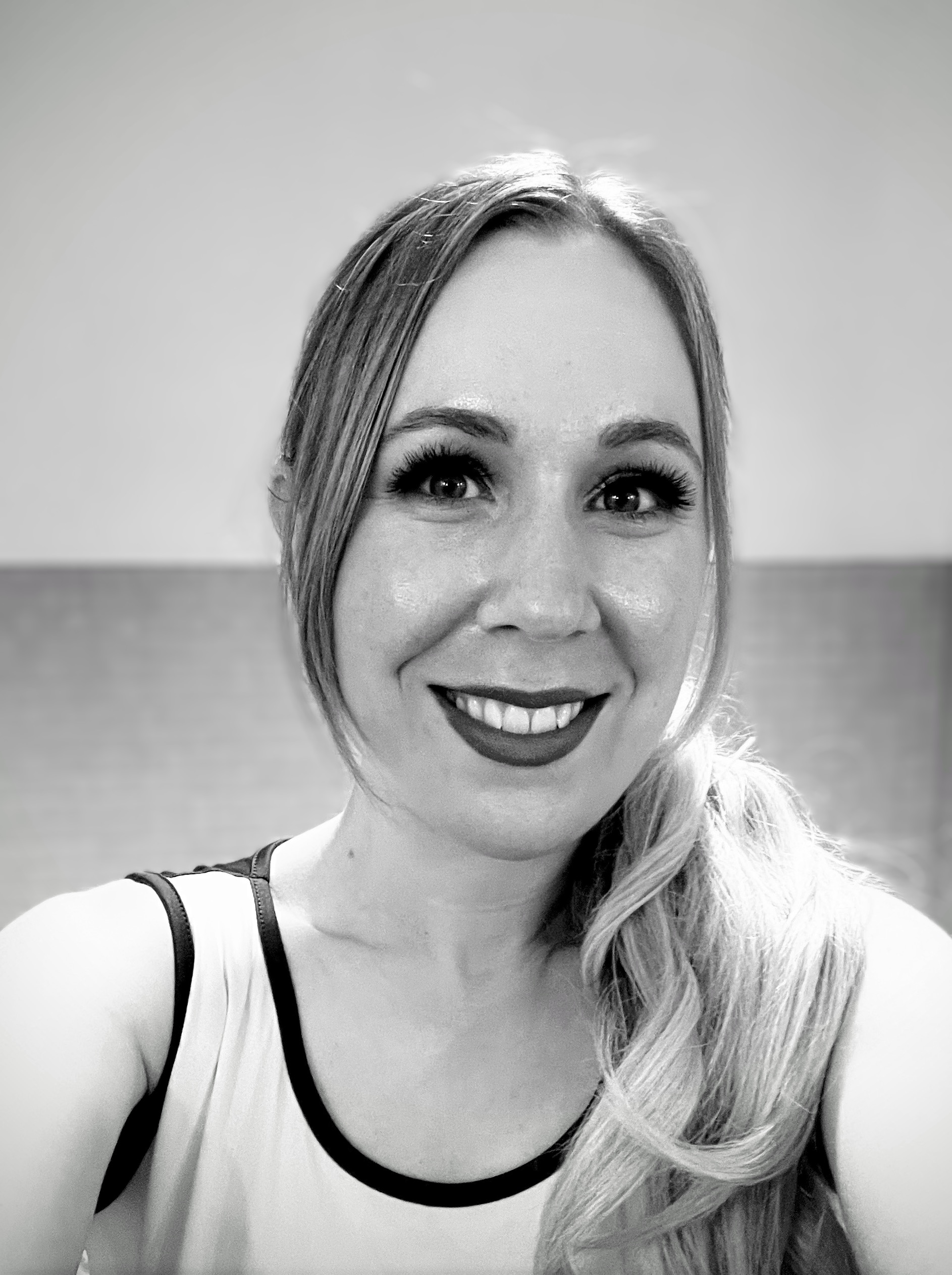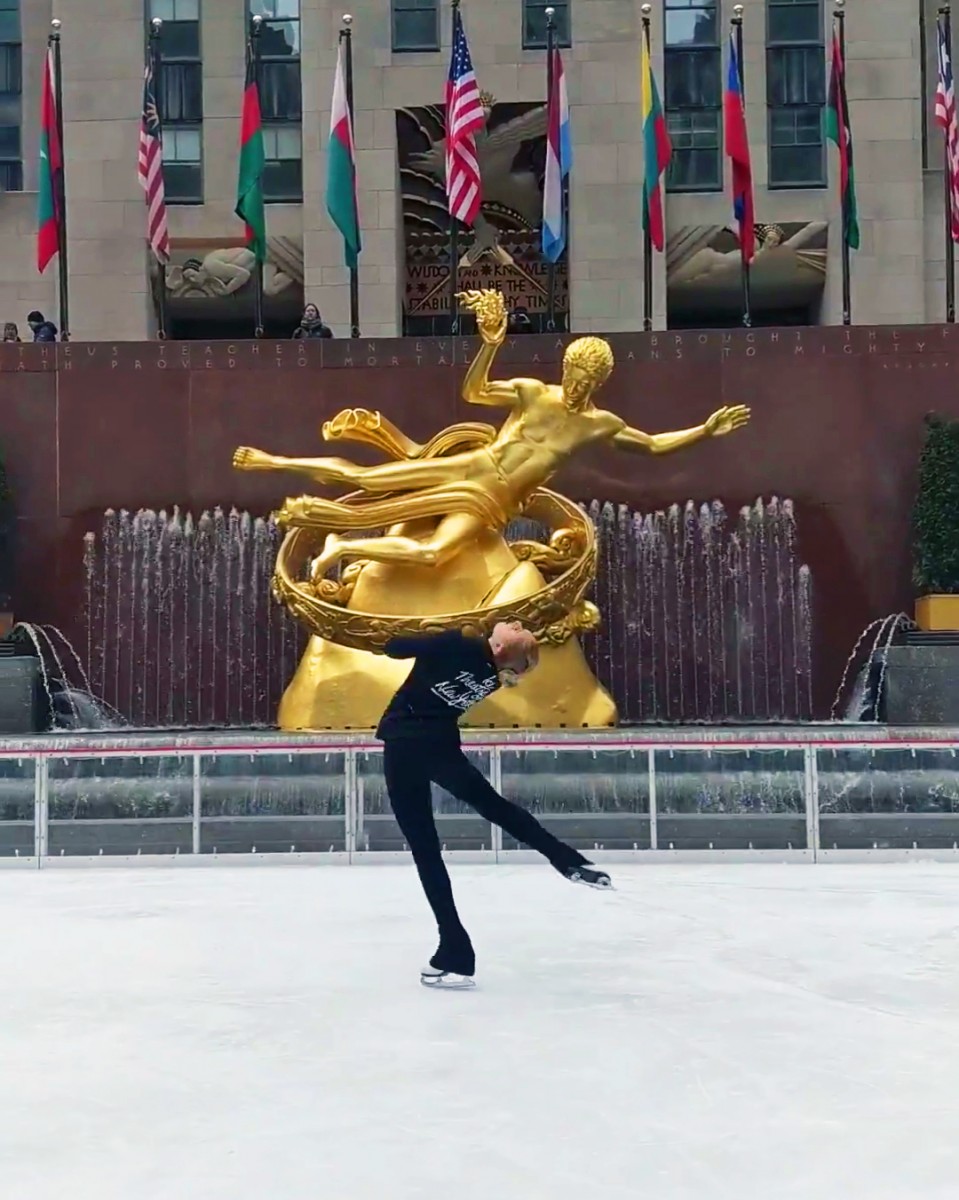 FREDDIE MOORE
Performer
FREDDIE MOORE joined ITNY in 2018. She is a Brooklyn native and U.S. Figure Skating triple gold medalist, who, with ITNY, has performed at events for Chanel, as well as for Phillip Glass at Rockefeller Center. She has also performed alongside Beth Woronoff in the Hudson Valley. She currently coaches skaters of all ages at Sky Rink and specializes in Moves-in-the-Field. Freddie holds a BA in Creative Writing and has published her work in Electric Literature and Hazlitt, among other places. One of her favorite quotes from Walt Whitman is: "And if the body were not the soul, what is the soul?"
---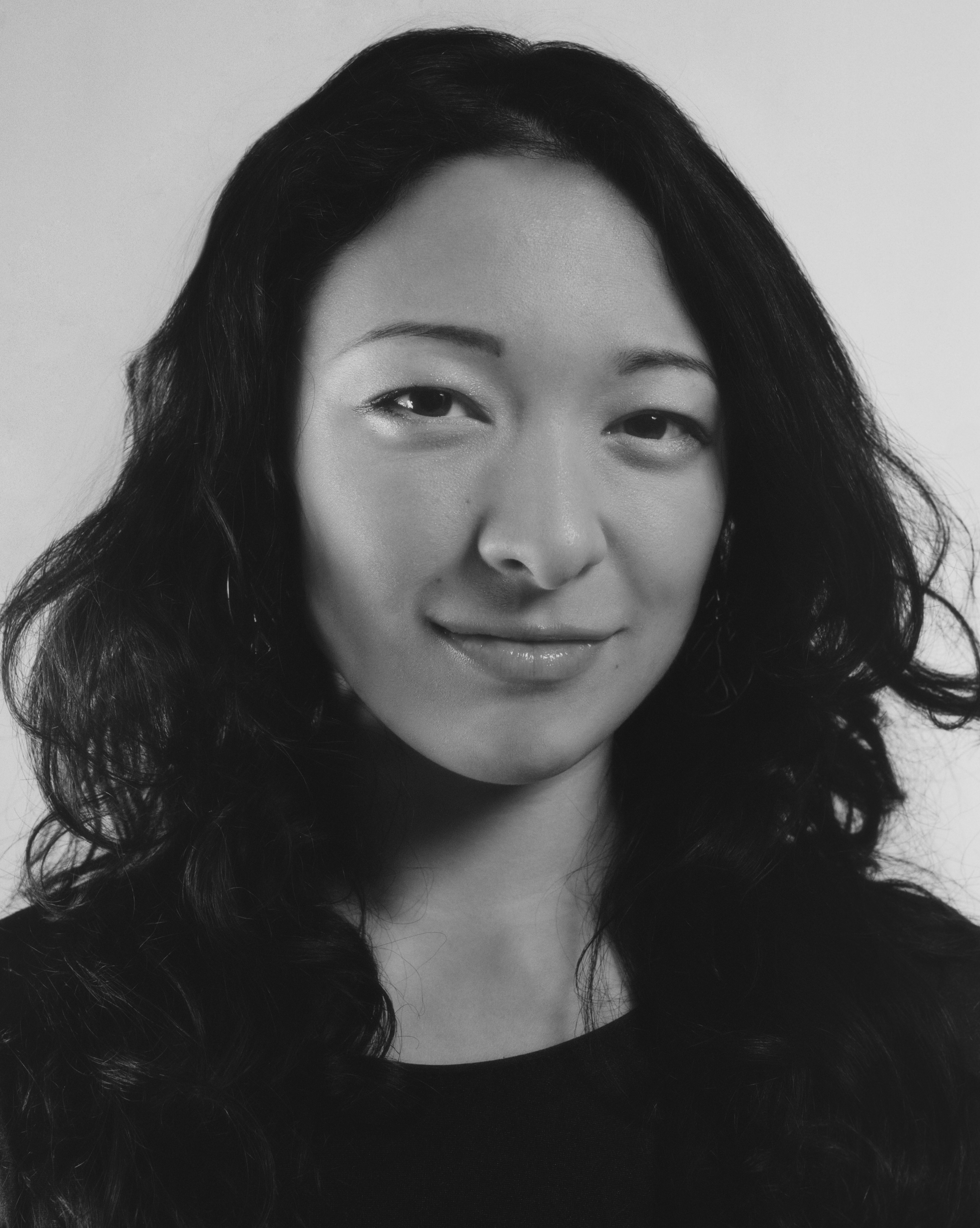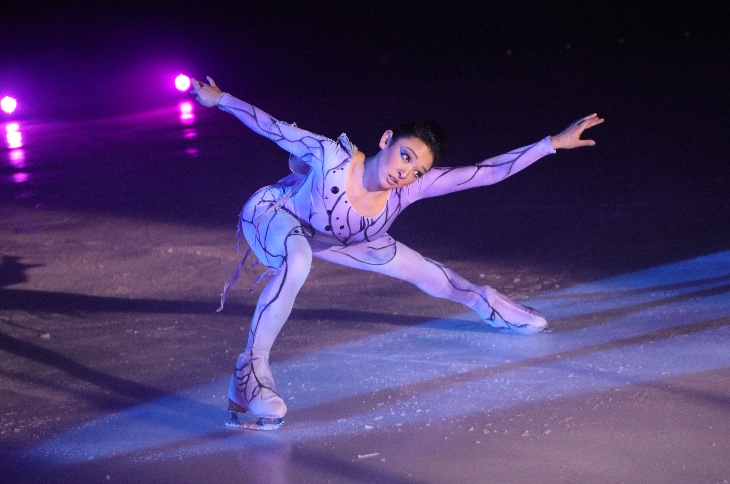 LIZ YOSHIKO SCHMIDT
Performer
LIZ YOSHIKO SCHMIDT has been skating with ITNY since 2017. Luscious edges, artistic movement, and ice dancing inform her skating and professional career, which began in 2013, at the age of 18, performing internationally in Europe, Egypt, and across the USA. She is a Japanese/German American skater who hails from Chicago, IL, and recently moved from San Francisco, CA, to New York City. She is a U.S. Figure Skating double gold medalist in Freestyle and Moves in the Field, and a silver medalist in Ice Dancing. Liz received her BFA in painting from the San Francisco Art Institute in 2018, has an art studio in Brooklyn, and is the creator of ice fashion line Dansu Wear.
---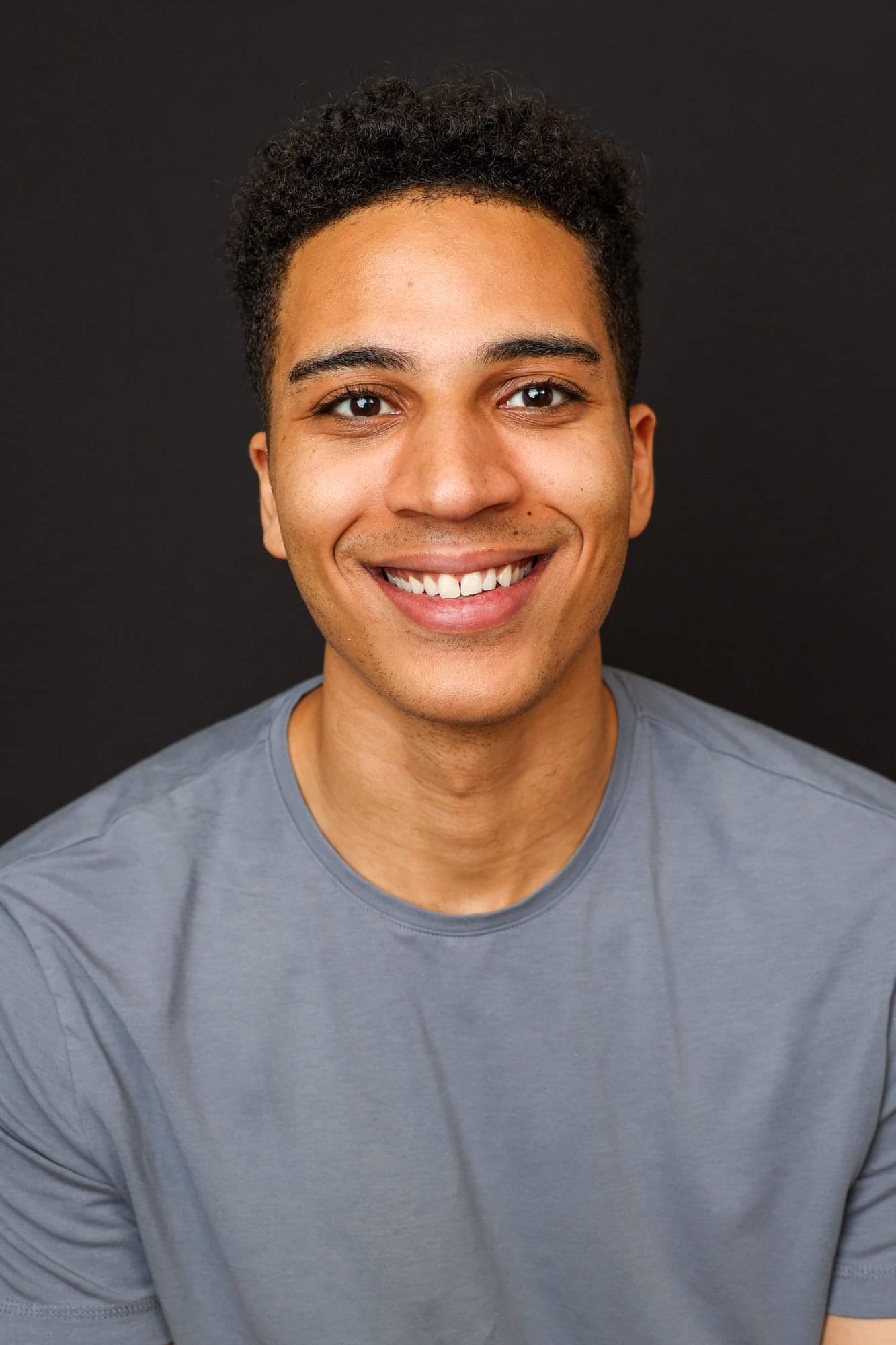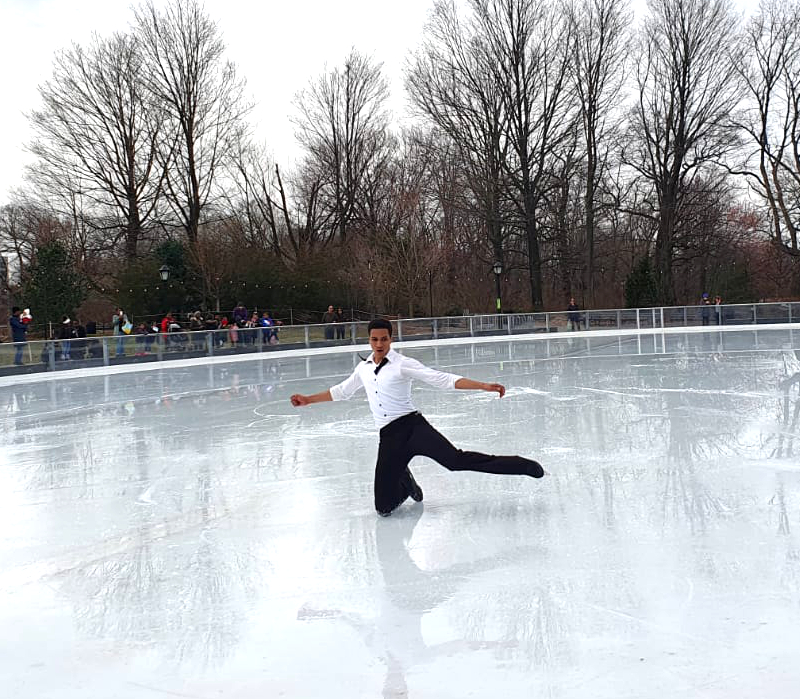 AARON SINGLETARY
Performer
AARON SINGLETARY (Performer) grew up in Pennsylvania skating for the Penguin Figure Skating Club and started his national competitive career training with Craig Maurizi at the Ice House in Hackensack, NJ. Aaron earned gold in Moves in the Field as well as singles Freestyle. Aaron now coaches primarily at Wollman Rink in Manhattan and guest coaches at Sky Rink. Over the years, Aaron has had many internationally revered coaches, such as Oleg Makarov and Larisa Selezneva. Each left a prominent mark on his approach to skating. He aims to further his knowledge so that one day he too may be an internationally recognized performer and coach. The 2019 Home Season marked his debut in ITNY.
---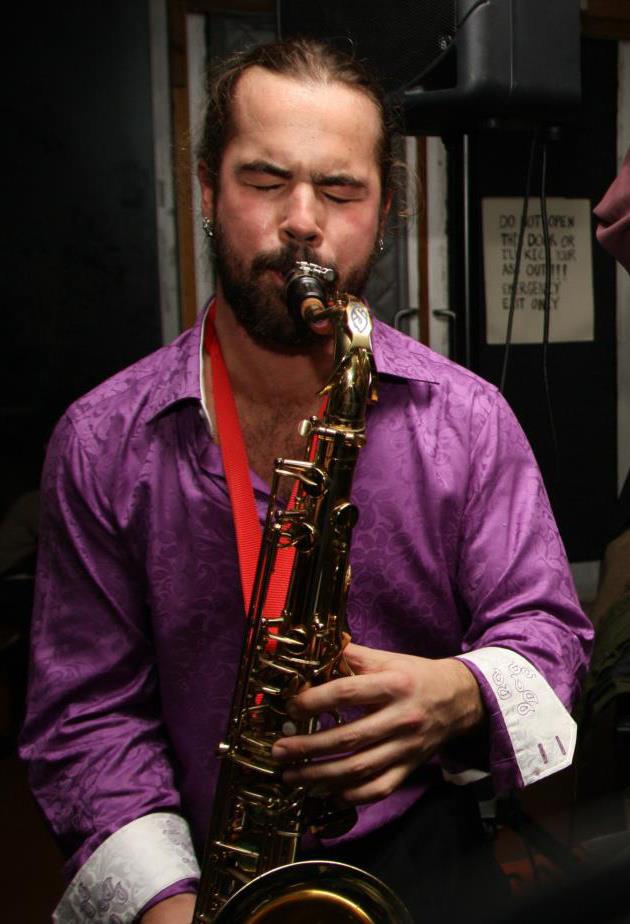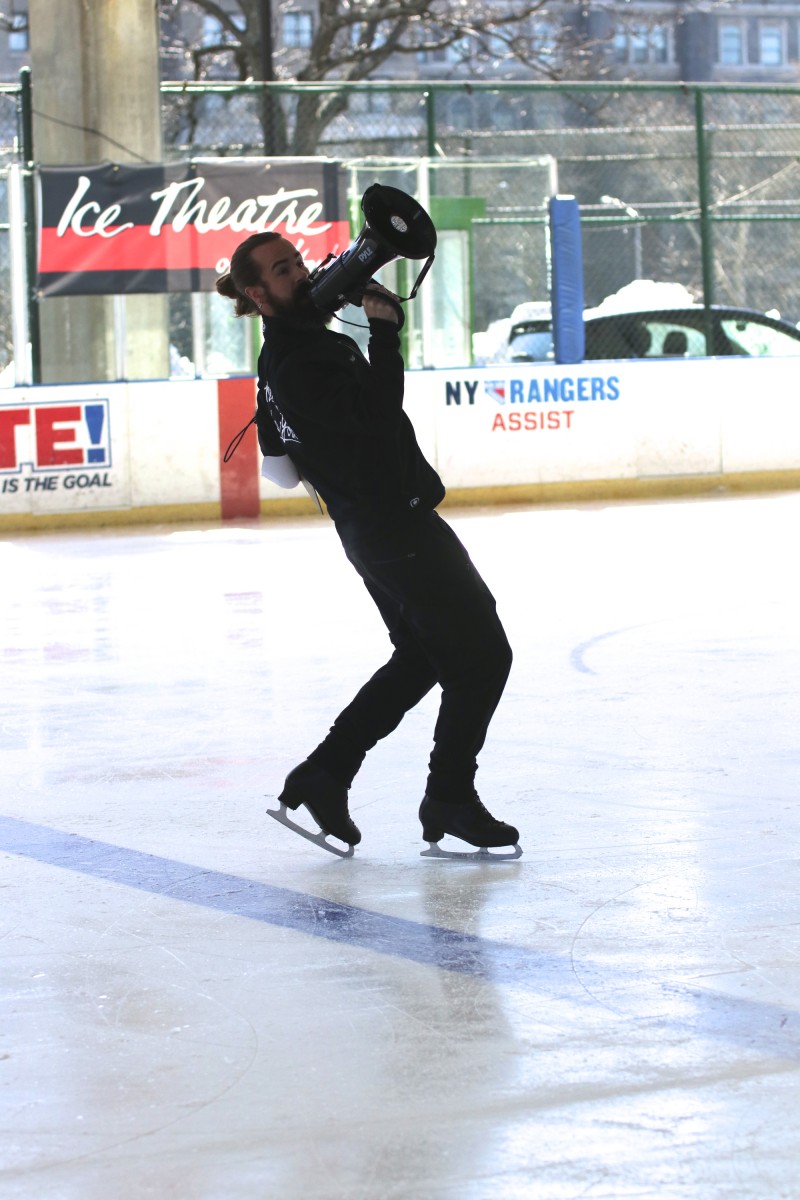 MATT THOMAS
Performer
MATT THOMAS remembers seeing ITNY perform at Rockefeller Center as a young boy and feels privileged to have become a member of the educational outreach and performance groups of ITNY able to pass on that dream over the last three years. Introduced to skating through the Learn to Skate Program in Syracuse, NY, he continued to train as a figure skating competitor and in 1998 became the Eastern Sectional Champion. He has always loved the ice and considers himself blessed to still be skating three decades plus from his initiation and spreading the joy through his continuing career as a skating coach. A professional saxophonist, Matt holds a Bachelor's in music from SUNY Buffalo, and performs regularly both in NYC and internationally.
---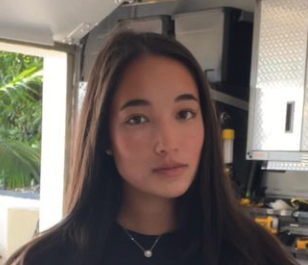 SARAH BAETGE
Performing Apprentice
SARAH BAETGE is an Asian American artist, from Los Angeles, who has 19 years of experience in competitive figure skating. She has performed for ITNY several times including performances in Billingham, UK for the tribute show "The Creative Spirit of John Curry." Sarah's skating showcases a blend of strength and fluidity, symbolizing the duality of life—wild and tame. Her movements on ice serve as a canvas for deeper human connections, fostering empathy, understanding, and the power of healing through the medium of skating.
---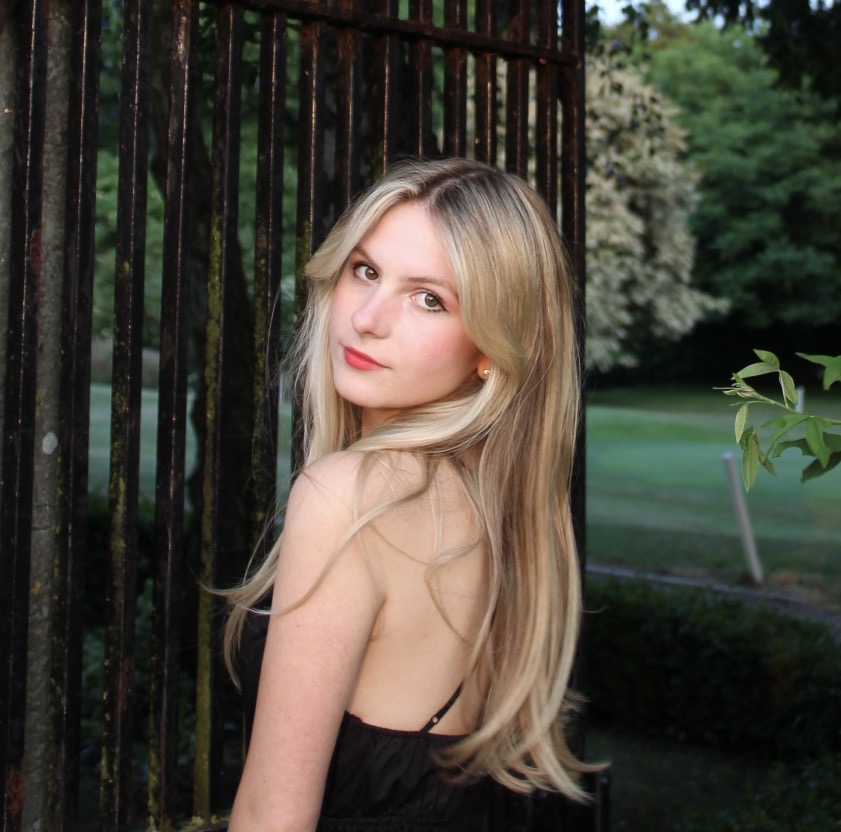 GEORGINA BLACKWELL
Performing Apprentice
GEORGINA BLACKWELL has been skating for 19 years and competes at the Junior Solo Dance level. She is a USFS Gold Medalist and National Solo Dance Final competitor. Georgina is a former member of ITNY's Junior Ensemble and currently skates as a performing apprentice with ITNY, and she looks forward to skating with the company. Outside of skating, Georgina is a student at Columbia University studying Classical language and literature.
---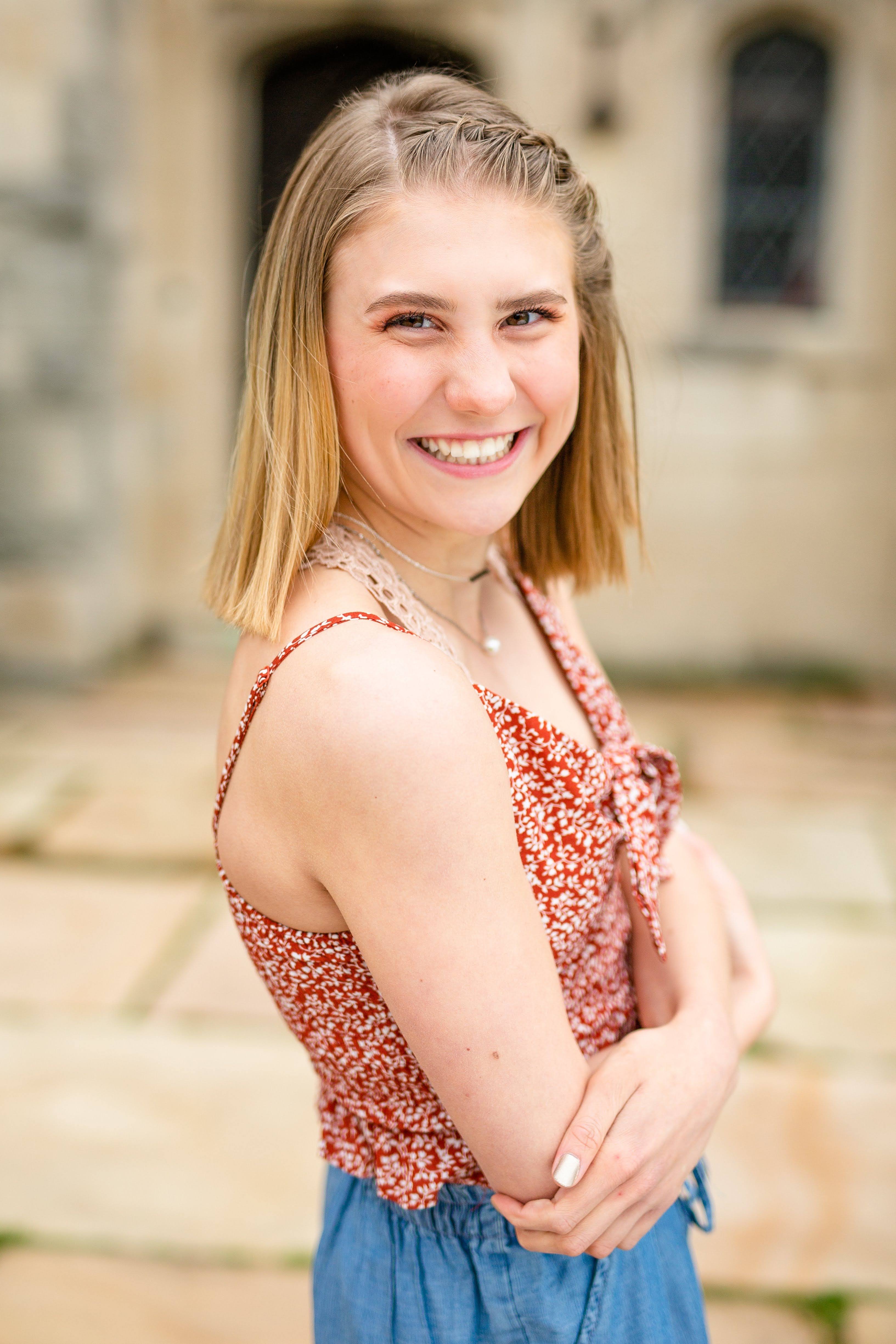 CAROLINE MURA
Performing Apprentice
CAROLINE MURA has been skating for 14 years and competes at the Novice freestyle and Senior Solo Dance level. She is a four-time US Figure Skating gold medalist and sectional qualifying competitor. Additionally, she has won multiple intercollegiate national titles and is a three-time National Solo Dance Final competitor. Outside of skating, Caroline is a senior at New York University studying biology on a pre-med track.
---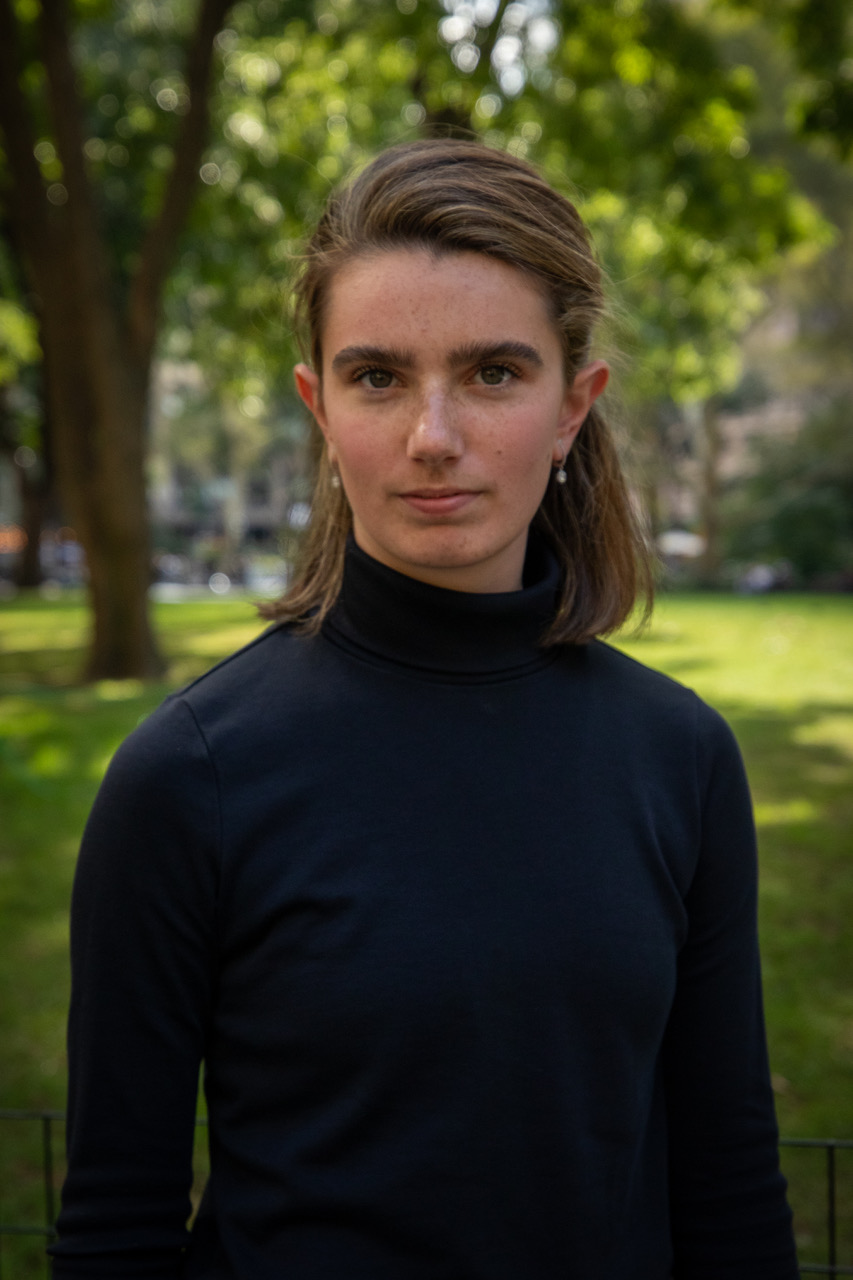 MILLY WASSERMAN
Performing Apprentice
MILLY WASSERMAN has been performing with ITNY since 2015. She became a member of ITNY's junior ensemble in 2017. Later, Milly made her choreographic debut at the 2022 ITNY Home Season Performances with her piece "In An Instant." She is a four-time national competitor in ice dance, and is the 2023 Intercollegiate solo pattern dance national champion. When Milly is not choreographing or skating, she is at New York University studying psychology.
---