ITNY Remembers John Hughes
Like me, John Hughes was Canadian and like me, he loved all types of ice skating!

From the time when he was the Captain of the undefeated Cornell Hockey Team to our Benefit Gala last October, where he and his family were honored by Ice Theatre of New York as our Ice Angel Awardees, John was always there for his very extended Ice Family…. now he is a true ice angel and is hopefully watching over us in these difficult times.
- Moira
"Do you all skate?" It is a question I get a lot as the oldest Hughes sibling. Put simply, we do?- starting from my Canadian father right on down to the sixth and youngest sibling.??
The roots run deep. My father John has played hockey every winter since he could walk - from frozen ponds in suburban Toronto to Lynah Rink at Cornell, where he captained the team that went 29 and 0 in 1970, capturing the NCAA championship and a record that remains unbroken nearly 50 years later.?
In 1983, after we had moved to Great Neck, my dad put me, then a kindergartener, on the ice in group classes at the local rink and he started playing in hockey there. At least one member of our family has either figure skated, played hockey, or taught skating in Great Neck every season since then. I started bringing my young twin daughters, Natalie and Alex, there when Taylor (number six) was still skating. This season, 36 years later, Alex diligently does her moves in the field and ice dancing early in the morning there, and my third daughter Charlotte has started playing hockey there. One might catch a glimpse of another member of the family lace up for a bit too to give the kids a run for their money.
Growing up, skating was just something everyone seemed to want to do. Emily, also known as number five, would sleep in her skating dress so she could be ready when everyone left early in the morning. She would wait by the door so we did not leave her behind.?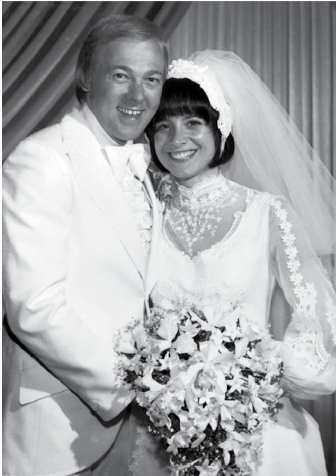 The sport not only taught us hard work and discipline, kept us fit and engendered dozens of close relationships that have enriched our lives, but it also brought us together as a family. All of the kids cheered each other on – whether it was the boys in their hockey games all over the northeast (how else would we have seen Warwick, Rhode Island?)?or the girls in their competitions, from small ones in Great Neck to the Olympics in Salt Lake City and Torino.
When I got a car at 17, it came with some conditions: I had to learn the directions to every rink within an hour of our house, and also that hockey bags do not make for a good car fragrance. I once showed up for a lesson I was teaching in Great Neck and realized none of the figure skating bags in my car were my own.?
Of course, I only played a minuscule part in the superhuman effort my parents put forth to raise us and support these endeavours. As a parent now, I am in awe of what they did, and are still doing.? In 1997, my mother Amy was diagnosed with stage 3 breast cancer, and somehow my parents still managed to orchestrate all these activities throughout her extensive treatment. Sarah (number four) won the 1998 Junior Nationals right before my mother was admitted into the hospital for a month for a bone marrow transplant.
Skating helped give my mother a platform to support cancer research and support for survivors - she has spoken across the country and the world on behalf of many charitable organizations, and here at home, she is constantly volunteering at places like soup kitchens and programs for disabled children, setting a model for us that we strive to follow.
Ice Theatre of New York is one charity that is close to our hearts and has been closely intertwined with our family's skating journey since the first show Sarah performed with them in 1993 in Annapolis. Sarah was eight years old and was to skate two numbers each in six shows. By the fourth show, David and Matt, numbers two and three, were joining in - their hockey skates had been in my mom's trunk. I am not sure our trunks are ever without someone's skates in them.?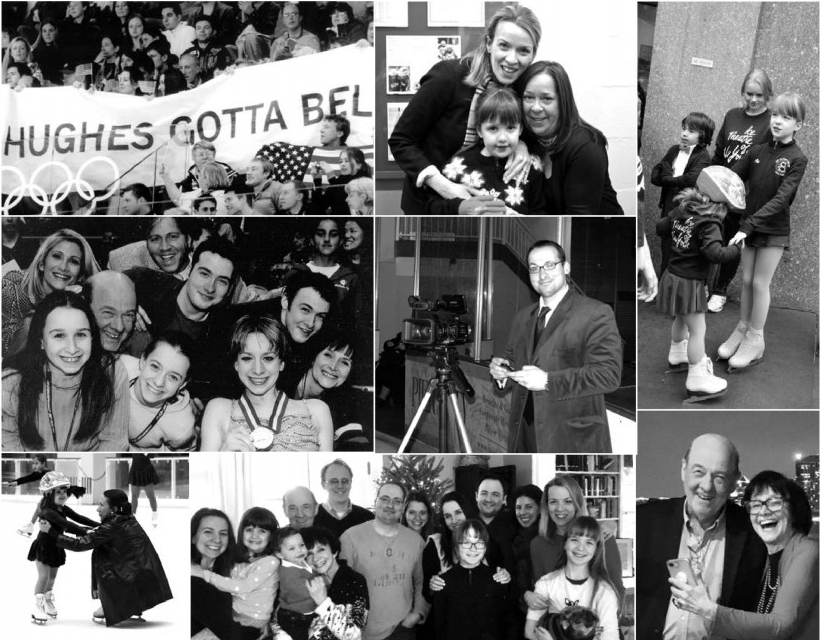 Emily began skating in ITNY shows not too long after that when she was five years old - maybe because she was standing by the door when my mom left. She ended up bringing her joie de vivre to all sorts of audiences at dozens of ITNY events. Taylor joined in later, and then later, my own children. I remember Alex and her aunts Emily and Sarah skating a number together on a tiny rink in South Street Seaport with light snow flurrying down. Charlotte even revived her Aunt Sarah's rocking horse prop, circa 1991, for a recent ITNY holiday performance at Riverbank. All the girls have been with Moira backstage at Rockefeller Center rink more times than we can remember, donning the Ice Theatre of New York red lipstick and drinking hot chocolate before getting on the ice.?
One reason that ITNY appeals to us so much is because we believe that ice skating is more than jumps and spins and points - it is about artistry and performance and passion. Led by Moira and Jirina, ITNY celebrates skating holistically, and not just during the relatively short time in a skater's life that he or she is competing. We also deeply appreciate how ITNY brings the joy of skating to people who may not otherwise be exposed to it with its outreach shows and related work.?
Each Hughes has been part of the ITNY in some way during the last 26 years, participating in galas, regional public school and other events, either as a skater, a supporter, a fashion model, or, in Matt's case, a videographer.?
So, while my answer to those who ask is yes, the Hugheses all skate (the youngest grandchild, David's daughter Isla, has already asked for skates), for us, skating is about so much more than what happens on the ice. Our family affair with skating will continue, and we are so glad the Ice Theatre of New York is an integral part of it.