Live@NationalSawdust Archives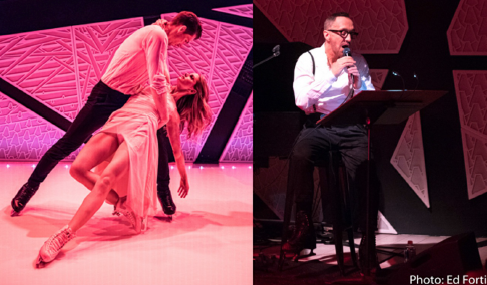 Exciting News from the National Sawdust Archive!
Live@NationalSawdust Archives has announced WinterICE will be available to watch on Wednesday June 17 @8:00 P.M.
WinterICE
Ice Theatre of New York, Theo Bleckmann, & Uri Caine
Performed at National Sawdust on February 9, 2018
Theo Bleckmann, otherworldly vocalist and composer who has "a remarkable array of extended techniques and sound effects at his disposal" (The New York Times) performs Schubert's song cycle Die Winterreise as reimagined by himself and pianist Uri Caine. In a first for National Sawdust, the venue was turned into an ice skating rink, as ice skaters from the Ice Theatre of New York complemented the music with a wintry experience over synthetic ice, led by their artistic director Moira North.