In Memory of Darial Sneed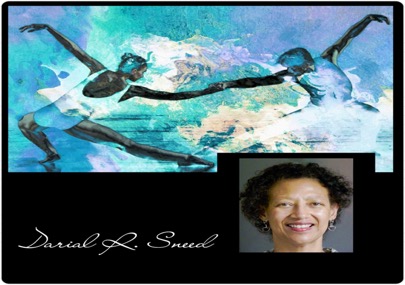 REST IN PEACE DARIAL ROBERTA SNEED: The New York Photographer died at the age of 66 on April 8, 2018. Darial had been suffering from cardiovascular disease, which interfered with her passion of photography.
A memorial service will be held on April 30, 2018, at The Crestwood Funeral Home and Cremation Services, 445 West 43rd Street, New York, NY 10036, from 10:00 a.m. – 12:00 p.m. The family will hold a private service, at a later date, to lay Darial to rest near her father and mother in the Trinity Church Cemetery & Mausoleum.
Darial Sneed's photography has been published in various media outlets, including The New York Times, Financial Times, the Economist, The Washington Post, Dance Magazine, Time Out, The Village Voice, Conde Nast Traveler, and other online publications.
Darial leaves to cherish her memories: seven first cousins, other relatives, and a host of endearing friends and colleagues; both personal and professional, here and abroad.
The family of Darial R. Sneed wishes to express our deepest appreciation for your acts of kindness during our time of bereavement. We thank you one and all for your prayers and words of encouragement.
You may visit Darial's website below to see her beautiful photographs.
http://www.darialsneedphotography.com
Here are some of Darial Sneed's favorite images of our skaters. She will forever be in our thoughts.