2016 City Skate Concert Series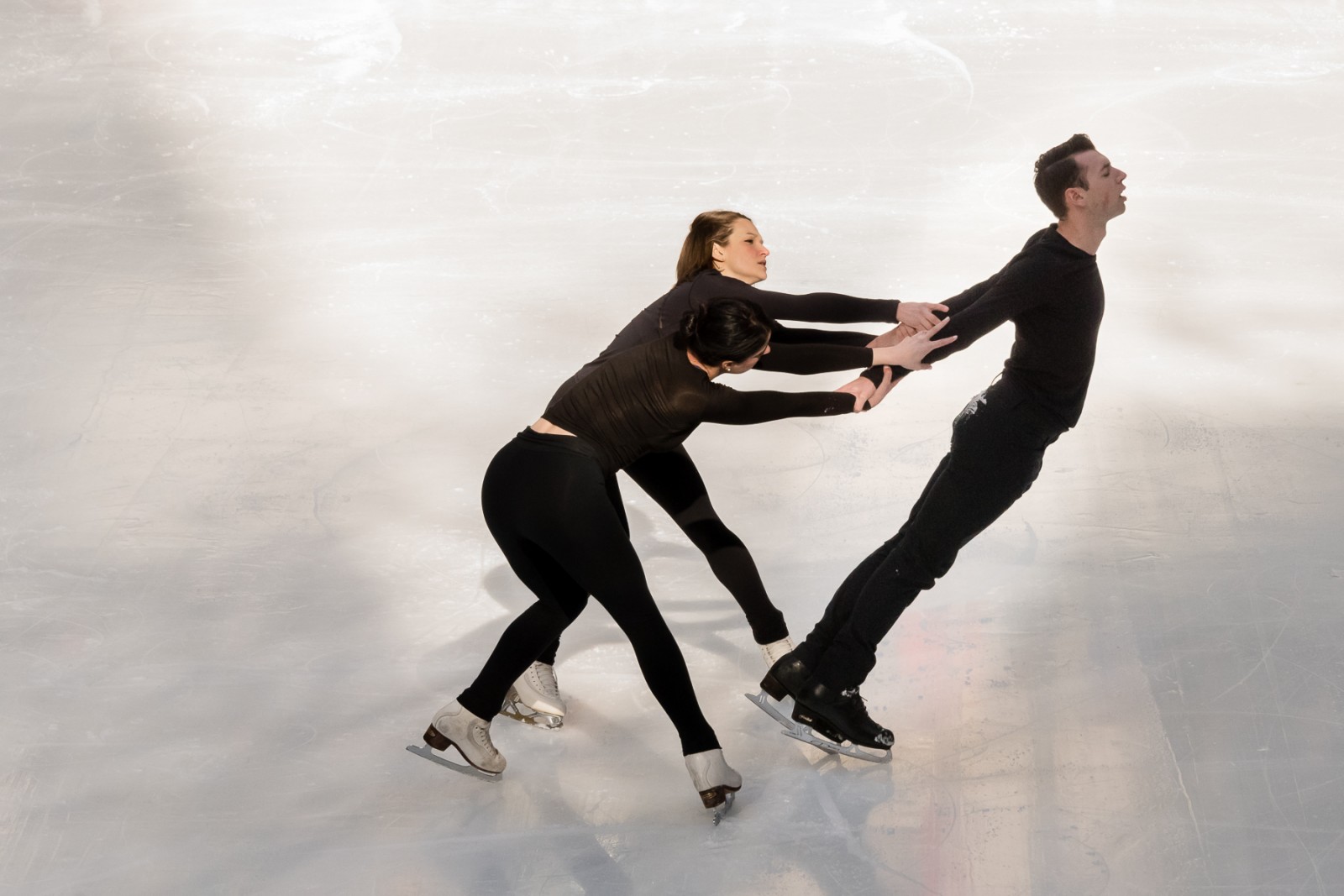 Swimming: Choreographed by Eliot Halverson
2016 CITY SKATE CONCERT SERIES

Once again Ice Theatre of New York's City Skate Concert Series wowed passers by and tourists at Rockefeller Center this past season.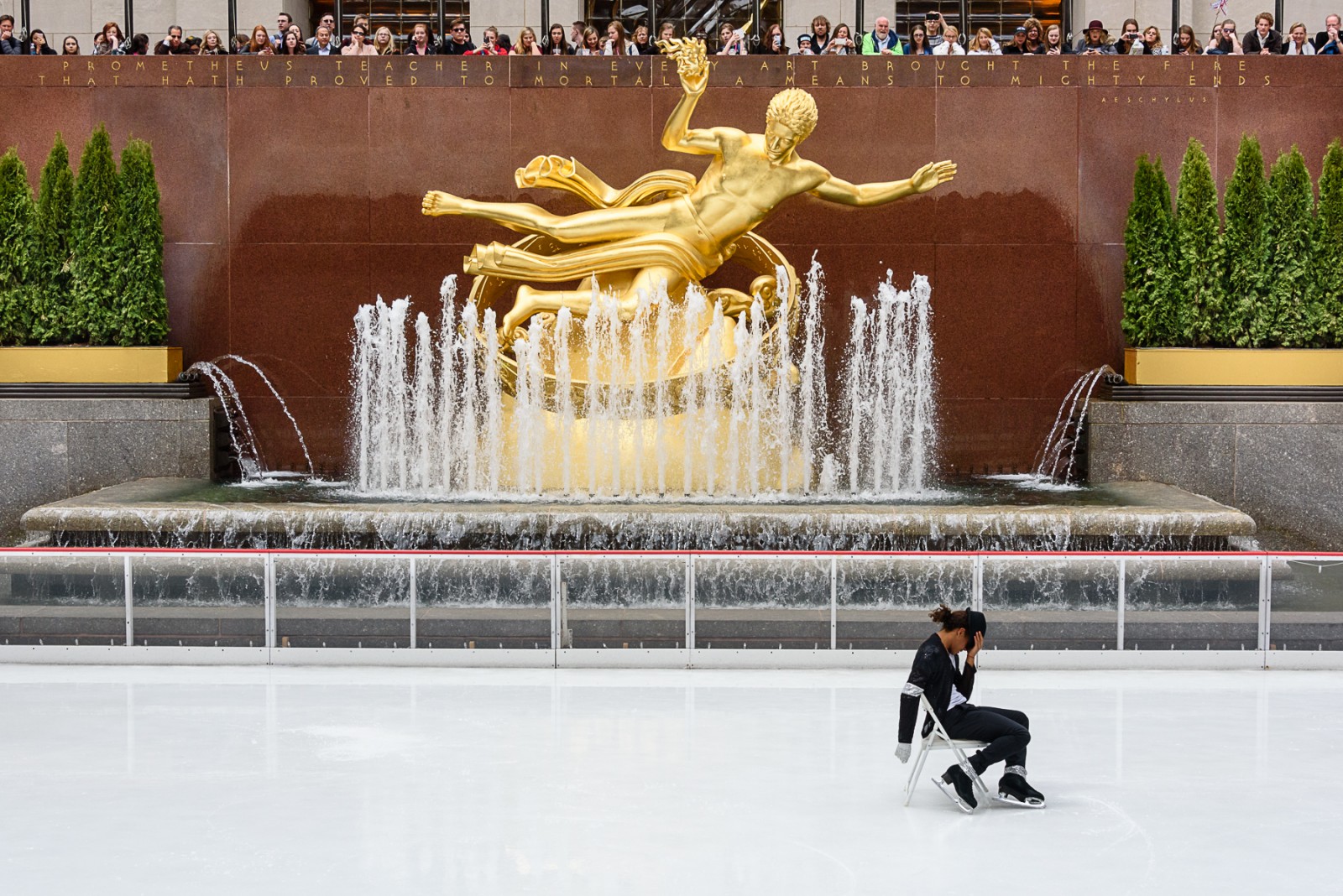 Photo: A Tribute to Michael Jackson by Elladj Balde
"Tourists, office workers, and the odd passerby cram around the perimeter. Most stay put for the entire performance, captivated by the many moods kindled: reverence, elation, melancholia. It's one of those New York moments — a day, no different than the one before it, transforming into something singular thanks to a serendipitous encounter with art."

- Erin Bomboy - The Dance Enthusiast 2016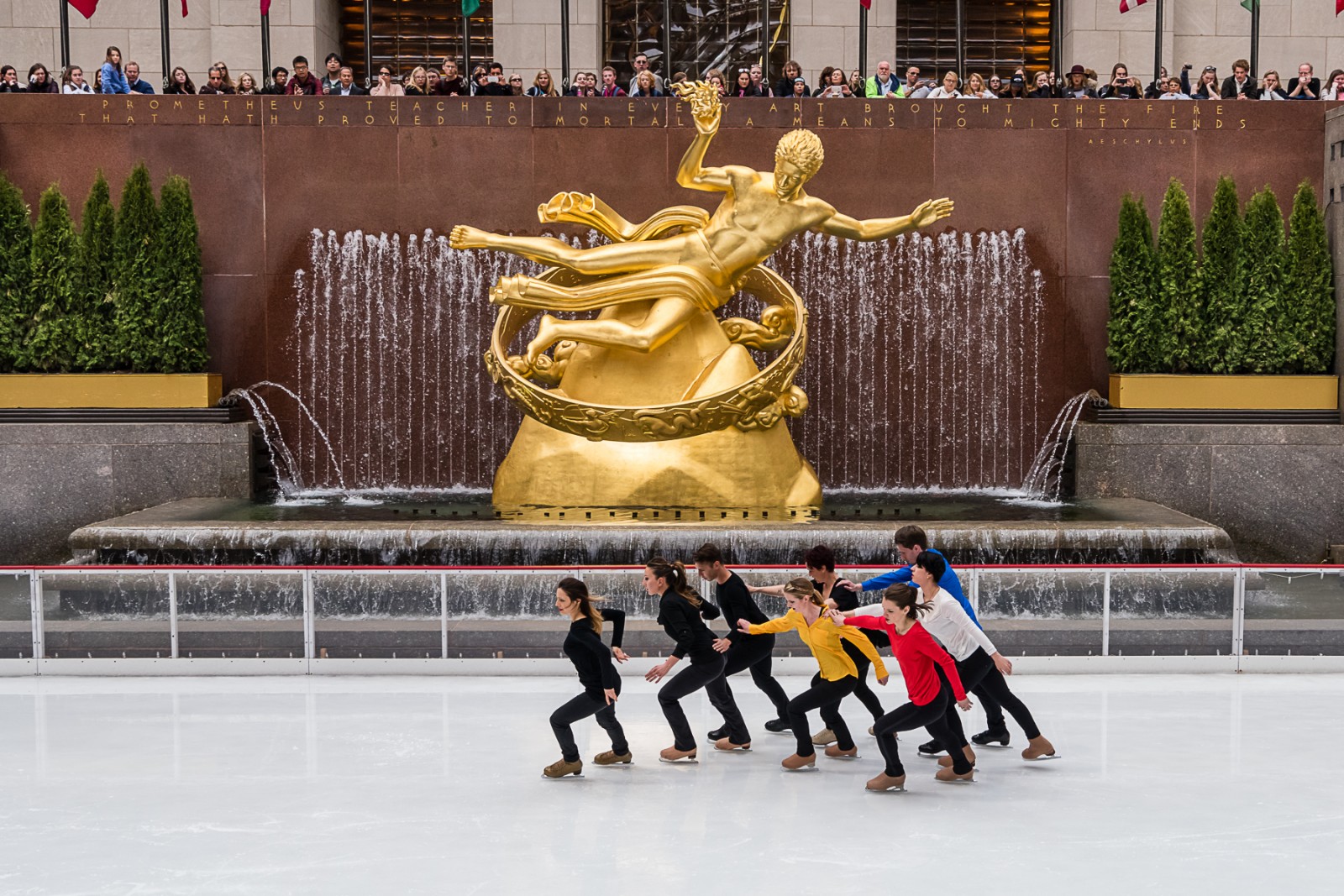 Photo: Hommage choreographed by Florentine Houdiniere