ITNY Edge Class at Sky Rink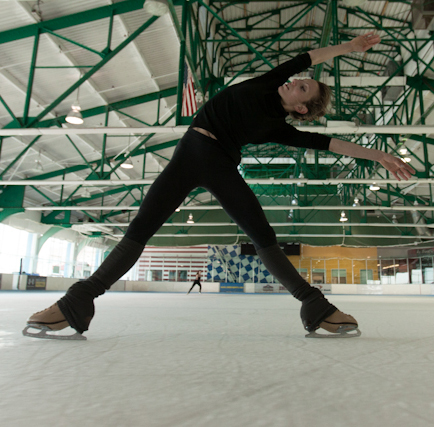 ITNY EDGE CLASSES
ITNY's Edge Class will start up again next week at Sky Rink, Chelsea Piers on January 12, 2022.
Wednesdays at 1:30PM. Class will be 50 minutes and followed by 15 minutes of free skating. Class will be taught by our Ensemble Director, Elisa Angeli or guest ITNY teacher.
January 12 to March 23, 2022 (11 sessions). Single sessions cost $20 each and a subscription for 12 sessions costs $165.
To register, please click here.
Dates: 1/12, 1/19, 1/26, 2/2, 2/9, 2/16, 2/23, 3/2, 3/9, 3/16, and 3/23.
Please note: Class starts out with simple exercises and then moves on to more complex patterns and ensemble skating ("birding") exercises. If you are looking for an instructional class, you may want to take ITNY's Tuesday Edge Class, taught by our performer, Sarah France, at City Ice Pavilion. Click here for more.
Want to join our Edge Class Email list? Sign up on our home page or email us at itny@icetheatre.org

Contact the office for details on participating - (212) 929-5811 or itny@icetheatre.org.
(You must have your own skates and be proficient in edging and turns.)
(Please check back regularly for updates on cancelled sessions)
Media coverage:
https://www.broadwayworld.com/article/Ice-Theatre-Of-New-York-Presents-Edge-Class-Wednesdays-Through-December-20211026
---