2023 BENEFIT GALA AND PERFORMANCE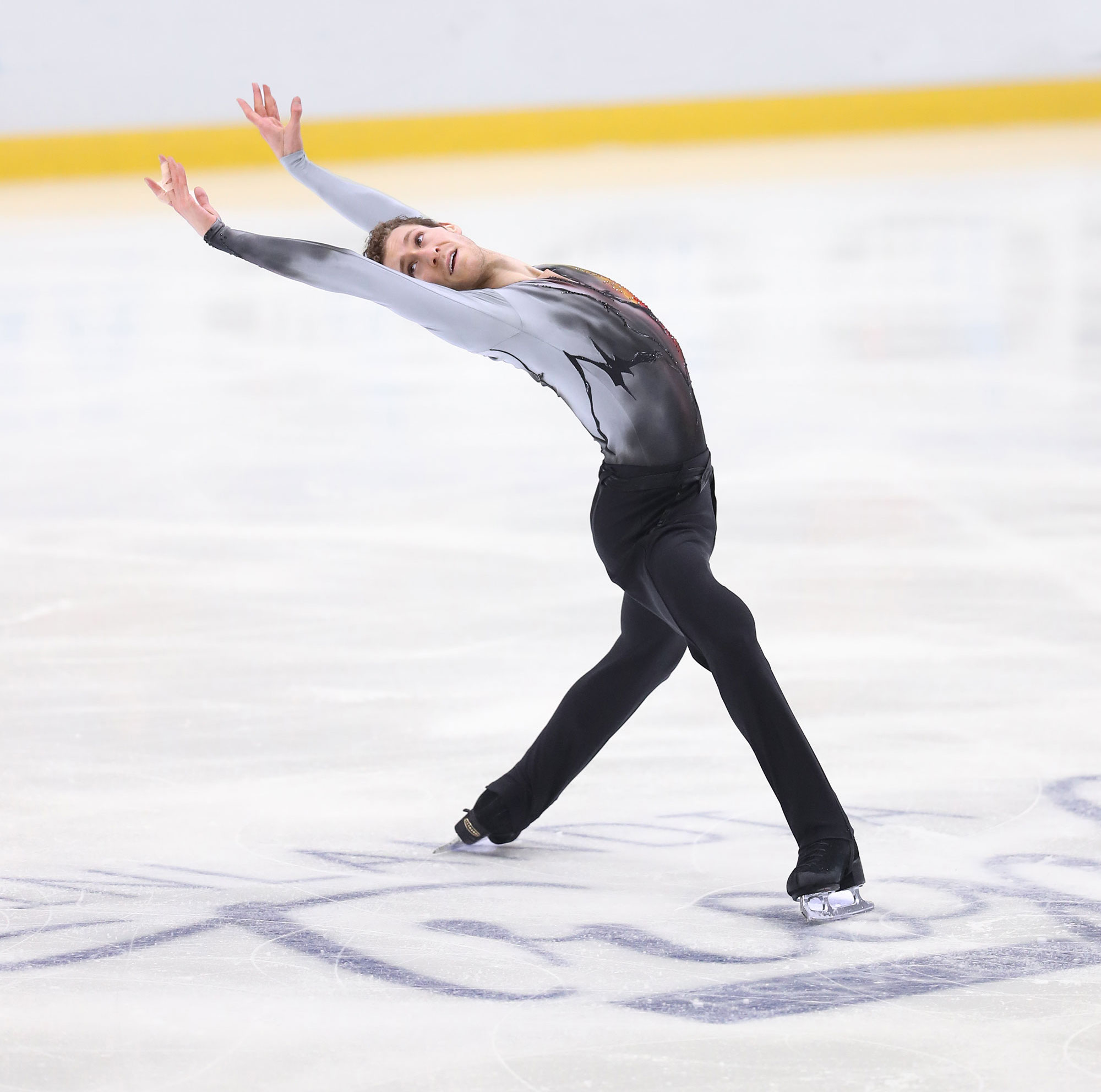 The 2023 Benefit Gala and Performance will take place Monday, May 8th 2023 at 6:30PM- TICKETS ON SALE NOW!
Performance, Cocktails, Dinner and Award Ceremony.
The Lighthouse Chelsea Piers.
The Gala Performance will feature the ITNY Ensemble and guest performers including Olympic ice artist Jason Brown & Rohene Ward!
Honoree: Olympian and U.S. National Champion Jason Brown
Choreography Award: Rohene Ward
Alumni Award: Marni Halasa
"ITNY is proud to honor Jason Brown; for his accomplishments and for being a role model in our "icy" world. Besides being a renowned World and Olympic competitor, Jason is a very creative and innovative performer," said Moira North, Founder/Artistic Director. said ITNY Founder and Artistic Director, Moira North.
"Artistic skating and dancing on ice are what I aspire to and ITNY embodies this. I am delighted to receive this honor," responded Jason.
Sponsor Ticket- $550
Patron Ticket- $800
Ice Angel Ticket (Includes on-ice Seating) - $1,250
Dinner with Jason- $2,000 (Includes seat at Honoree Table)
Sponsor Table for Ten- $5500
Patron Table for Ten- $8,000
Ice Angel Table for Ten- $12,500
Performance-Only Ticket- $50
Click here to purchase your tickets!
ITNY is offering a special rate at the Moxy Hotel in Chelsea for out-of-town guests- $249/night. To book contact ITNY, itny@icetheatre.org, 212-929-5811. Deadline to book is April 7th.
Join the celebration by taking a moment to share your thoughts, memories or good wishes in our Annual Benefit Journal.
To reserve your space - go here.
We are happy to help you design your message - text and photos - contact itny@icetheatre.org or call 212-929-5811
Deadline for your message to be included in the Journal is April 14, 2023

Below are the various options for your messages:
Quarter page samples - $250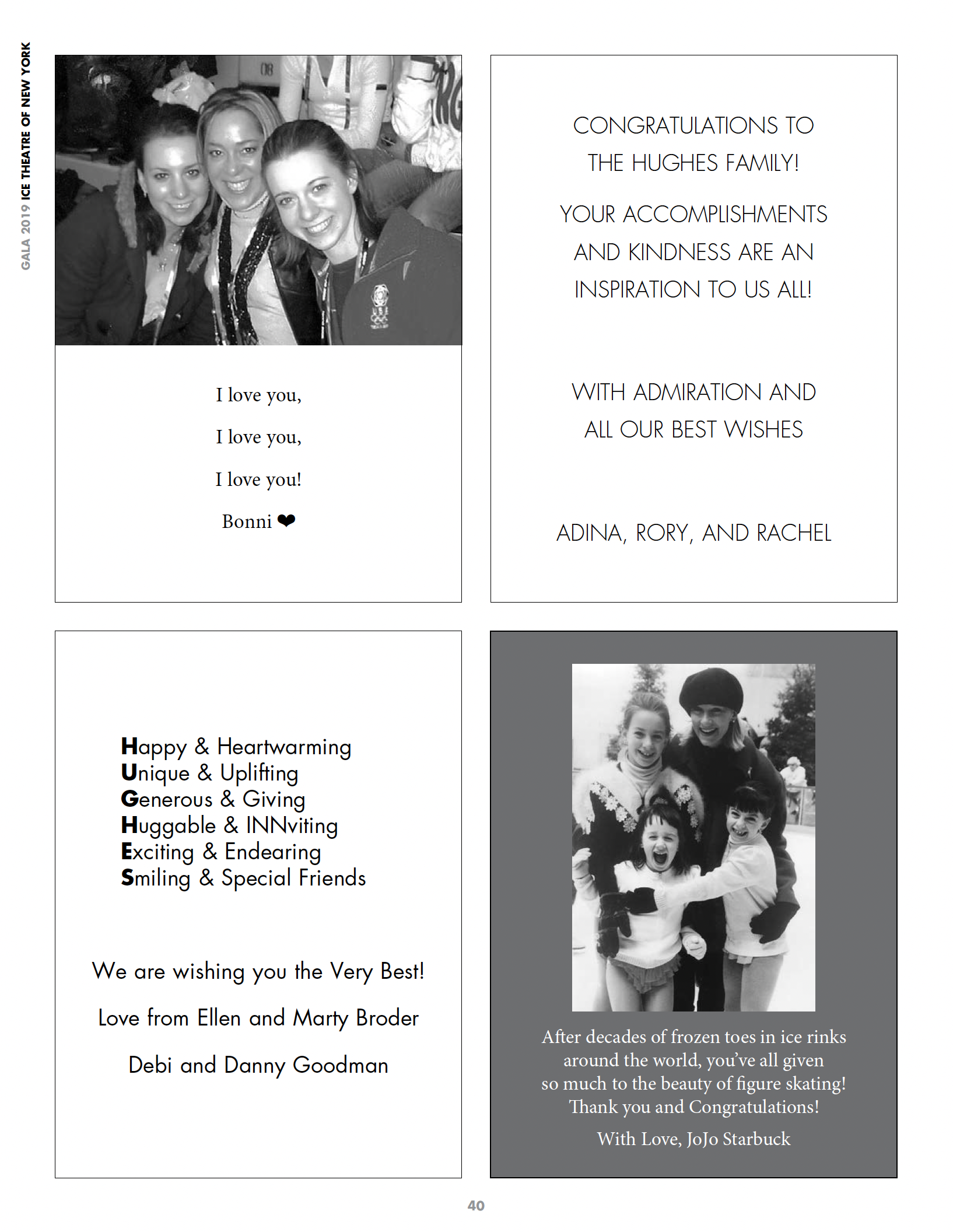 Half page samples - $500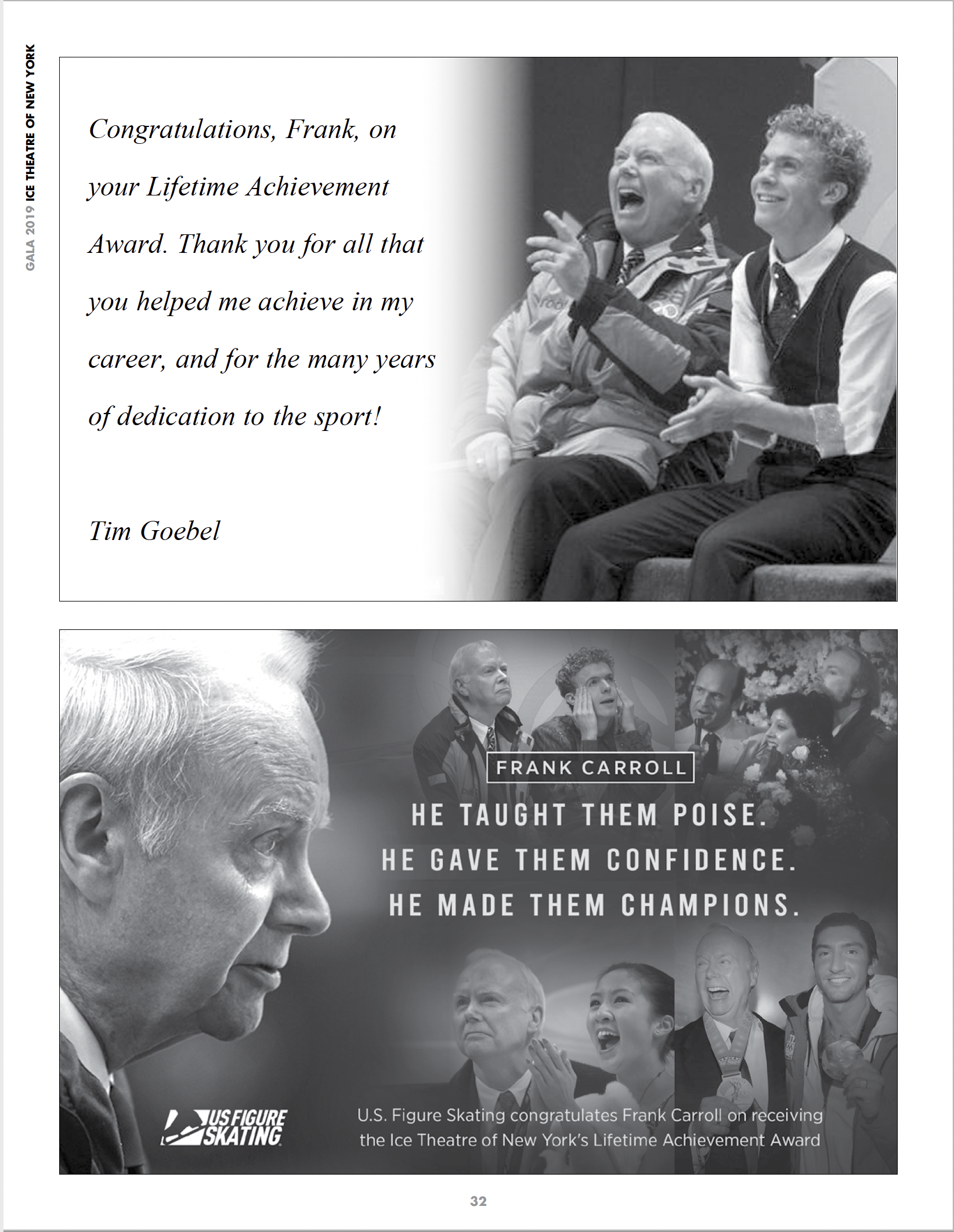 Full page sample - $1,000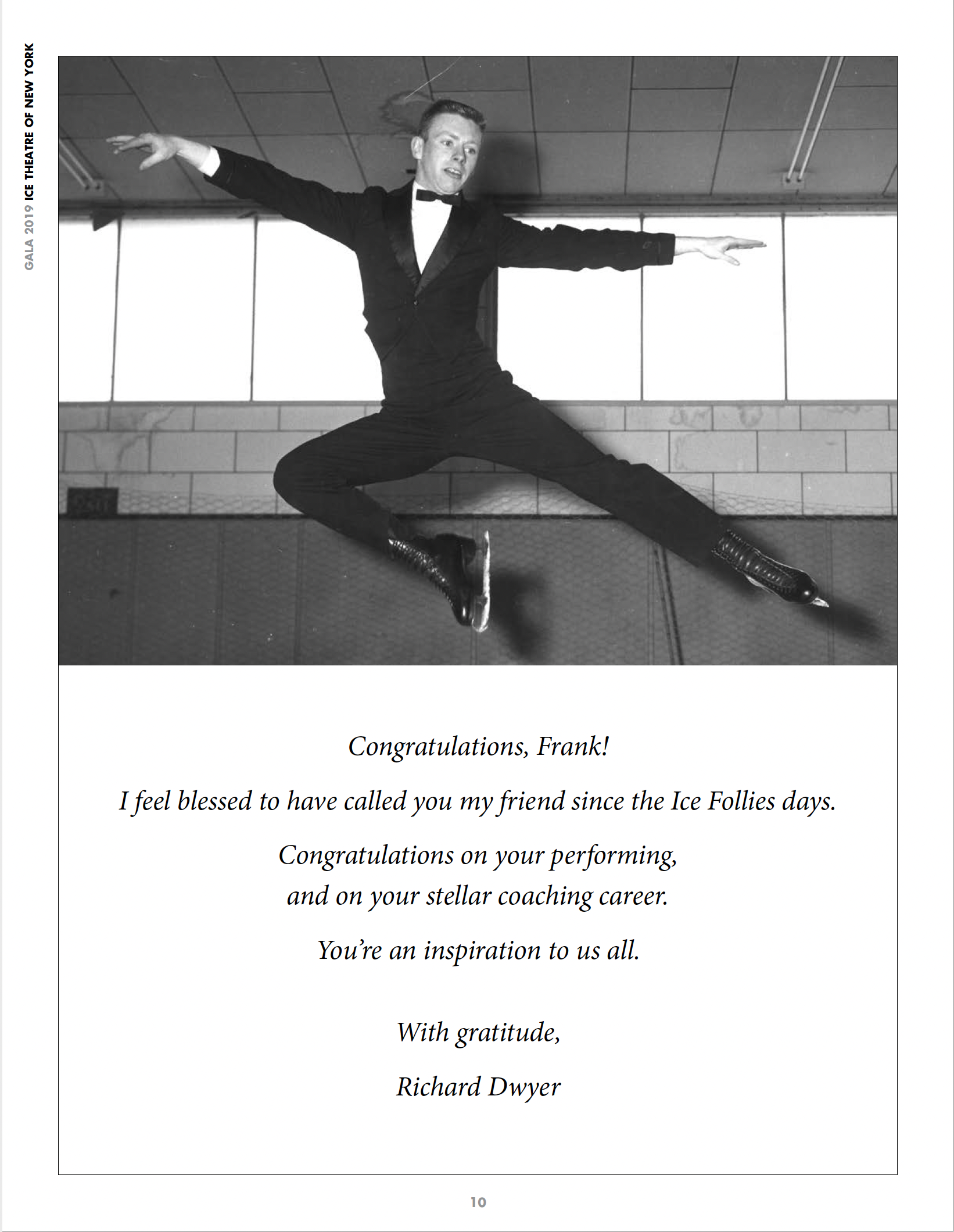 Silver anniversary page sample - printed on silver paper in the middle of the book - $1,500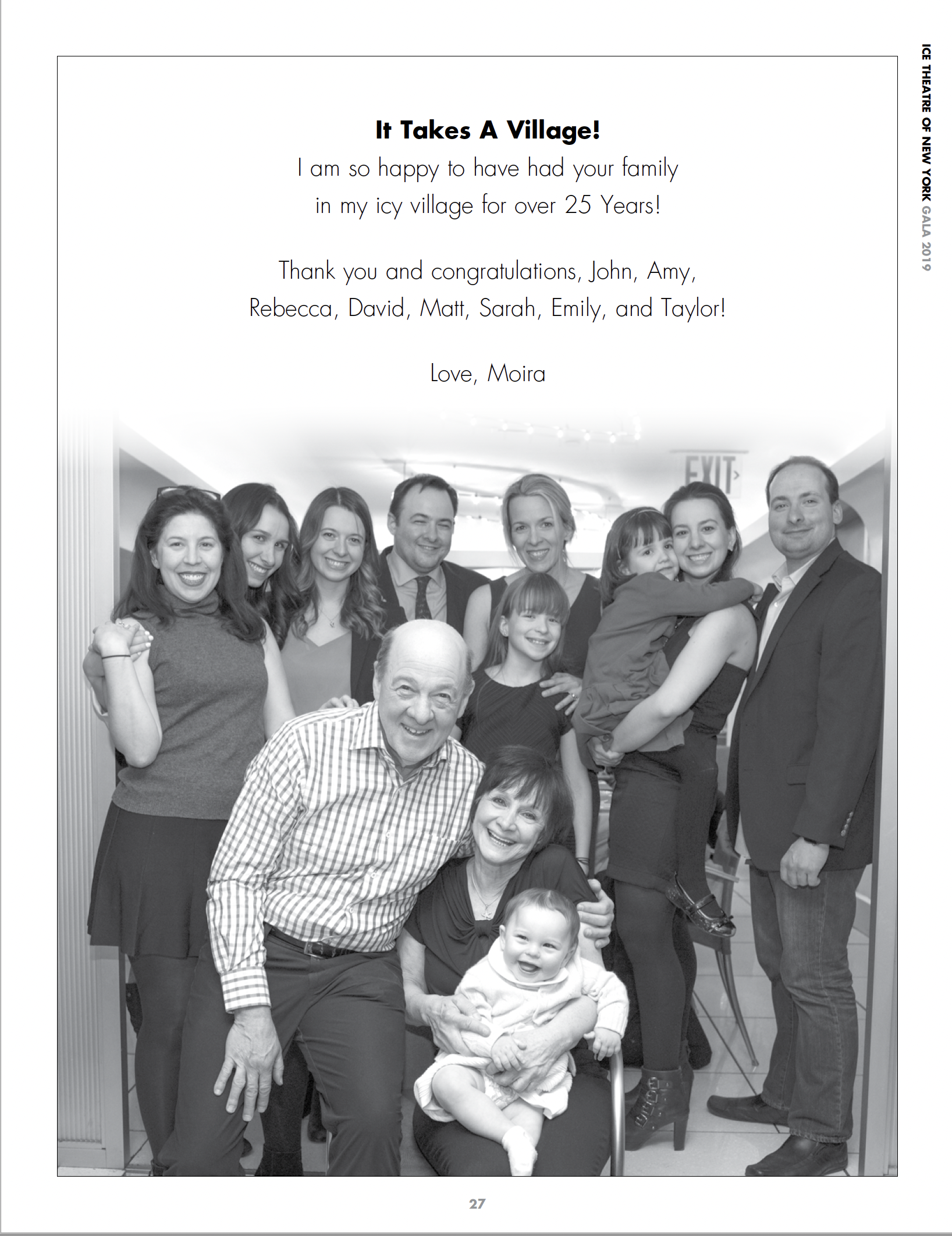 Centerfold Ice Angel double page sample- printed on silver paper - $5,000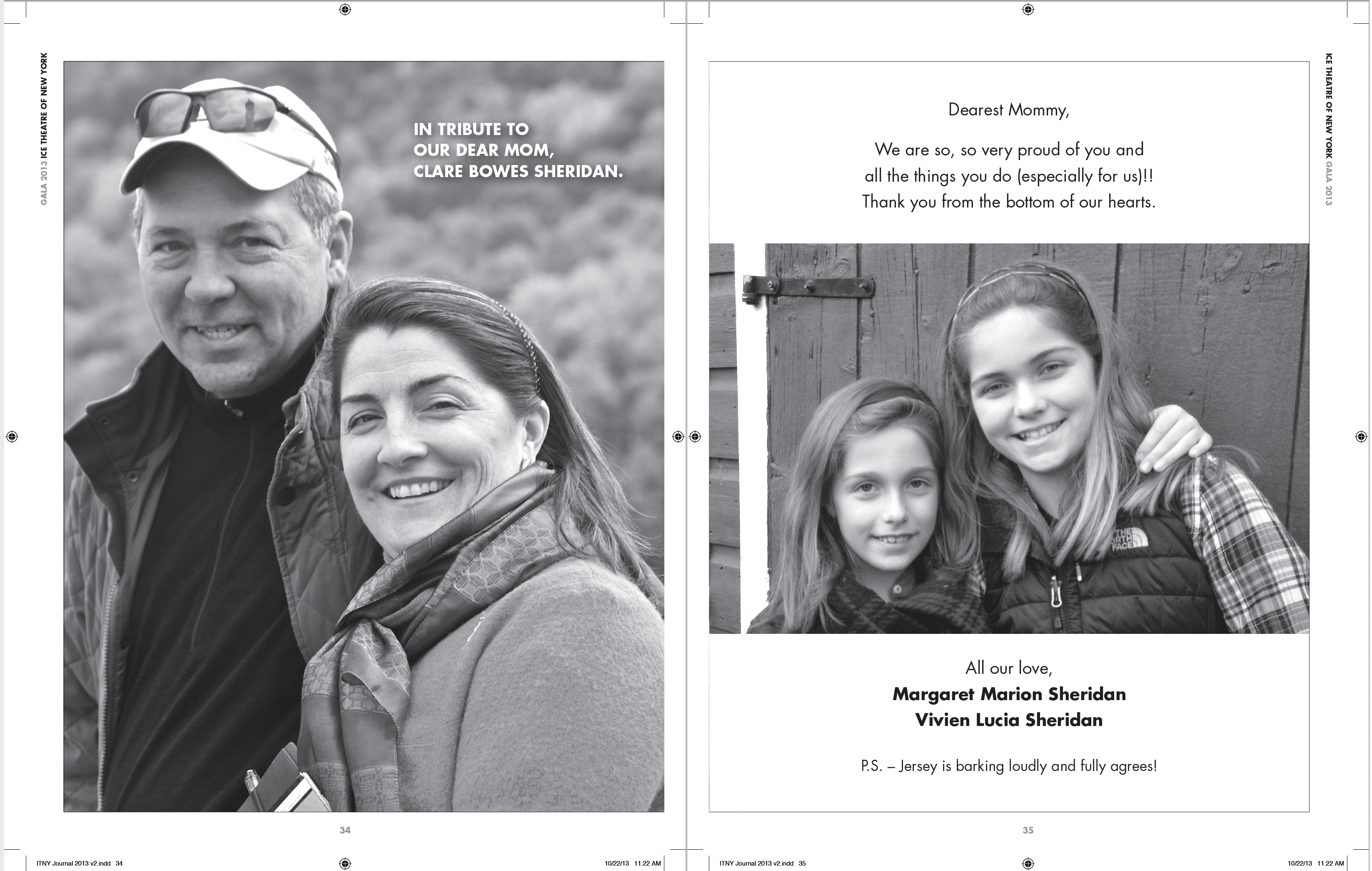 Front inside cover sample - color - $2,500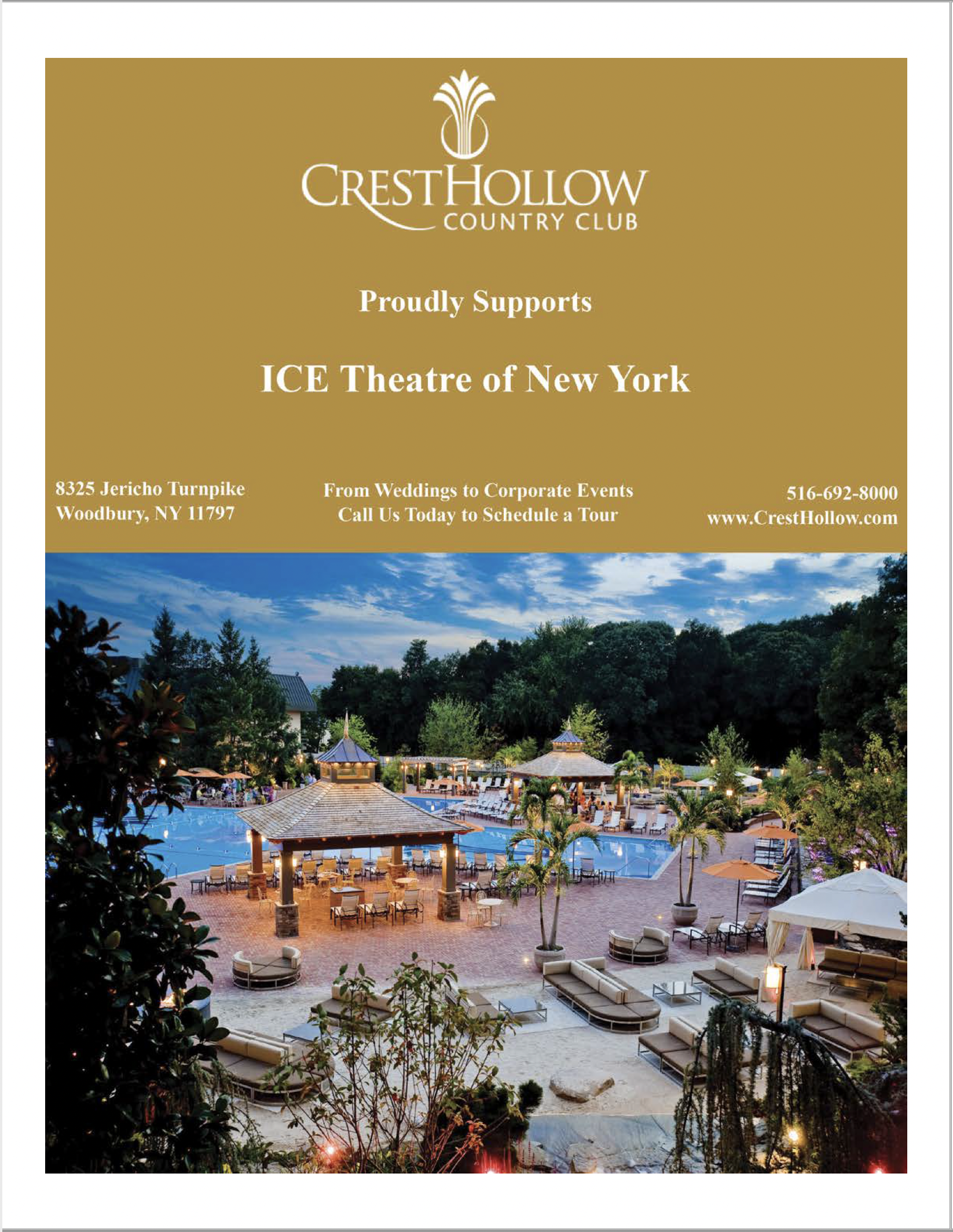 Back inside cover sample - color - $2,500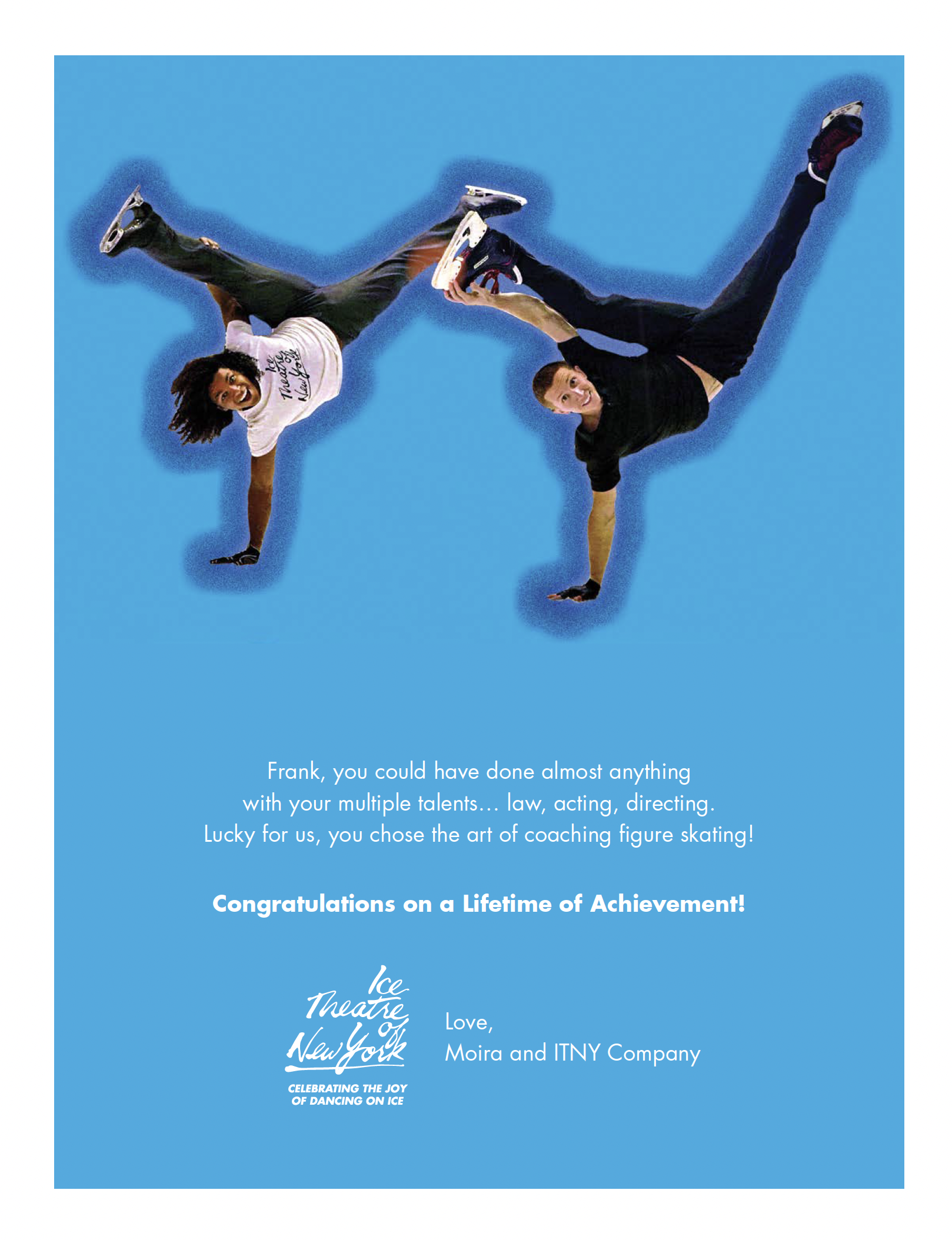 Back cover sample - color - $3,000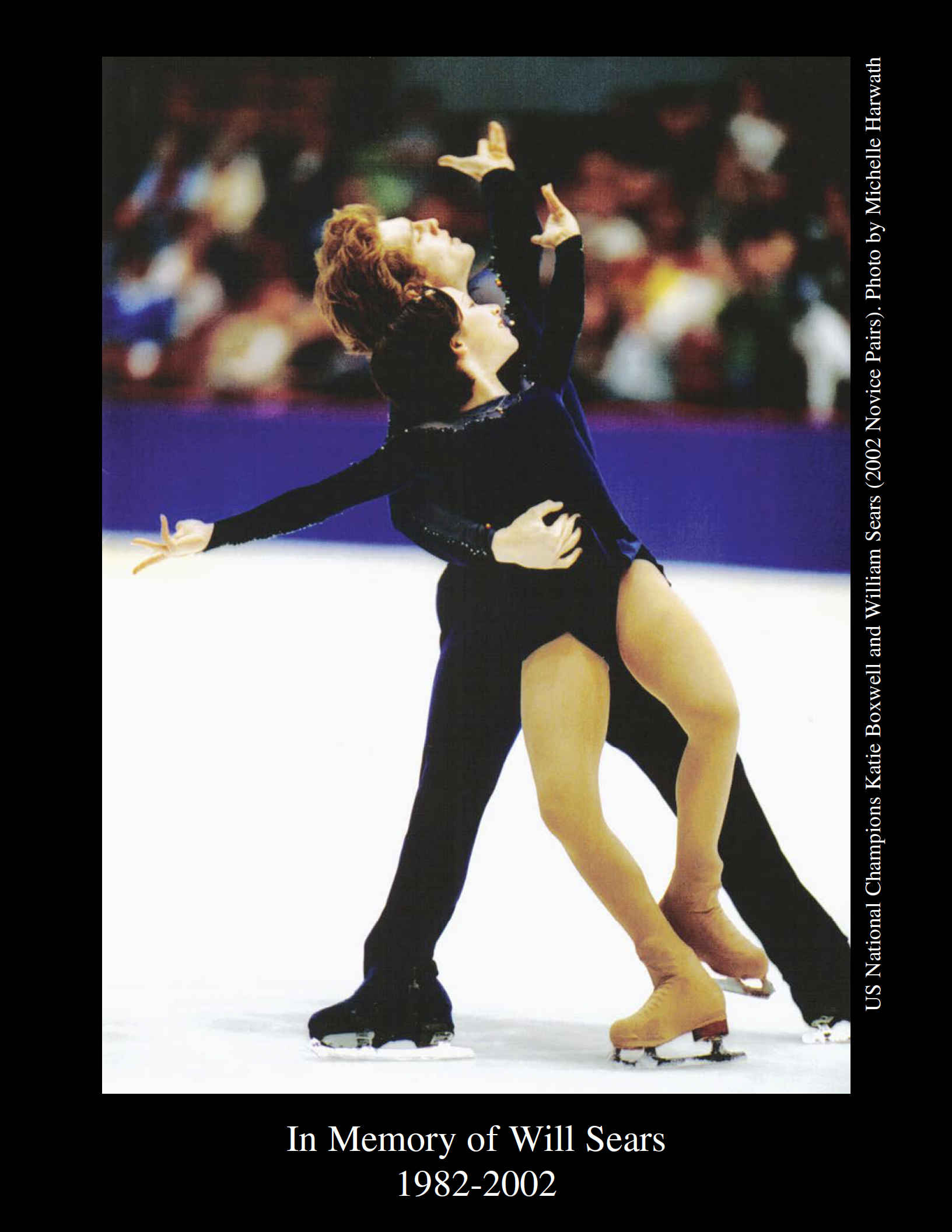 About Ice Theatre of New York
Founded by Moira North, ITNY's mission is to celebrate and advance dance on ice as a performance art. Through its performances in both traditional and site-specific venues, ITNY presents ice dance that helps to open one's eyes to seeing skating in new and unexpected ways. ITNY was the very first ice dance company to receive dance program funding from the National Endowment for the Arts, the New York State Council on the Arts and the New York City Department of Cultural Affairs. www.icetheatre.org
ITNY is also supported by the New York State Council on the Arts with the support of Governor Kathy C. Hochul and the New York State Legislature. The New York City Department of Cultural Affairs, in partnership with the City Council, and NYC Council Member Shaun Abreu as well as former NYC Council Member Mark Levine. Additionally, ITNY receives funding from Bloomberg Philanthropies, The Daniel & Corrine Cichy Memorial Foundation, The Heartland Embers Fund, The Lisa McGraw Figure Skating Foundation, the Will Sears Foundation, and its generous private patrons.
---