2019 Spring Unplugged Peformance and VIP Party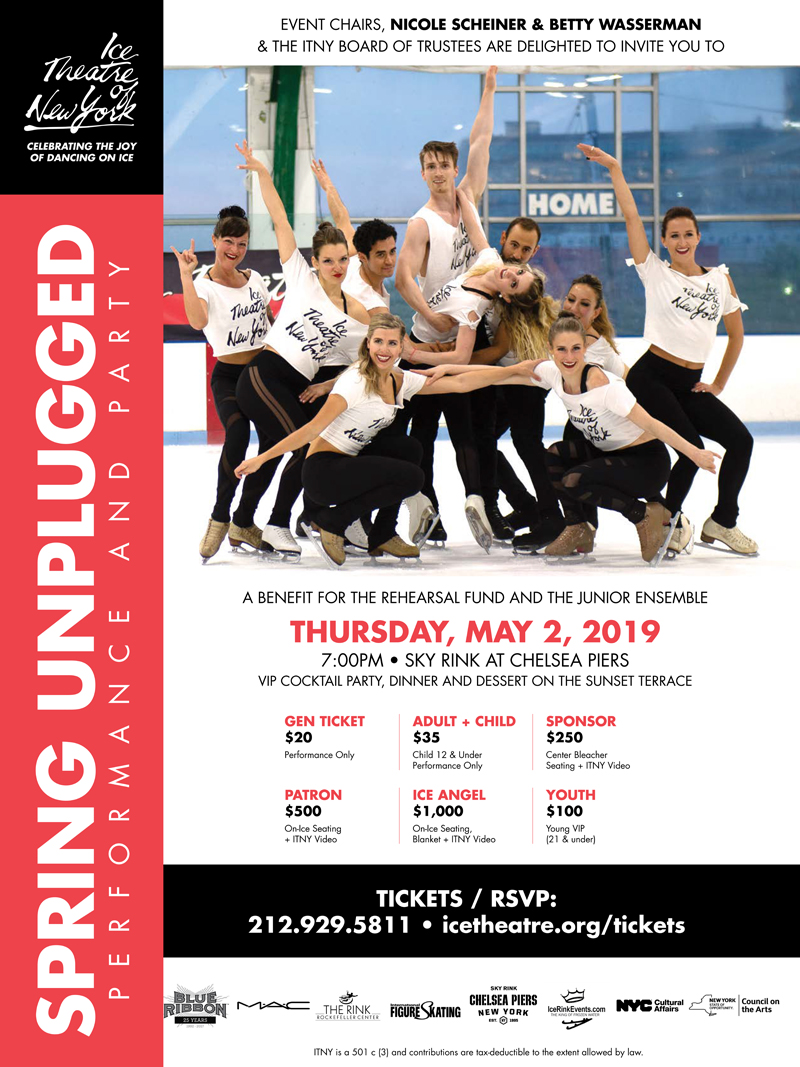 Come see the Ice Theatre of New York's professional ensemble perform ice-breaking choreography, danced in natural light. Join us for this fresh and vigorous show, focusing purely on the art of dancing on the ice.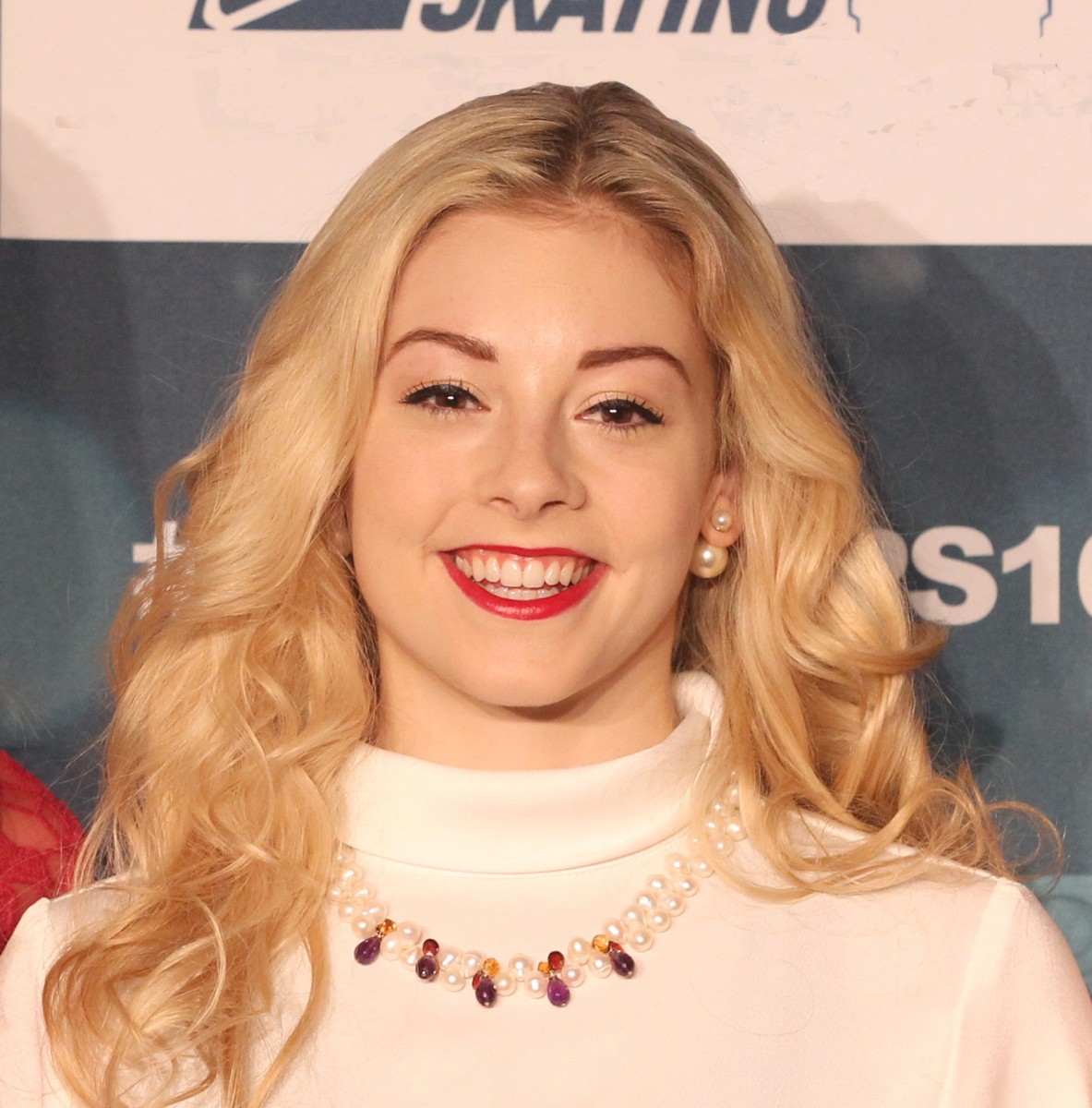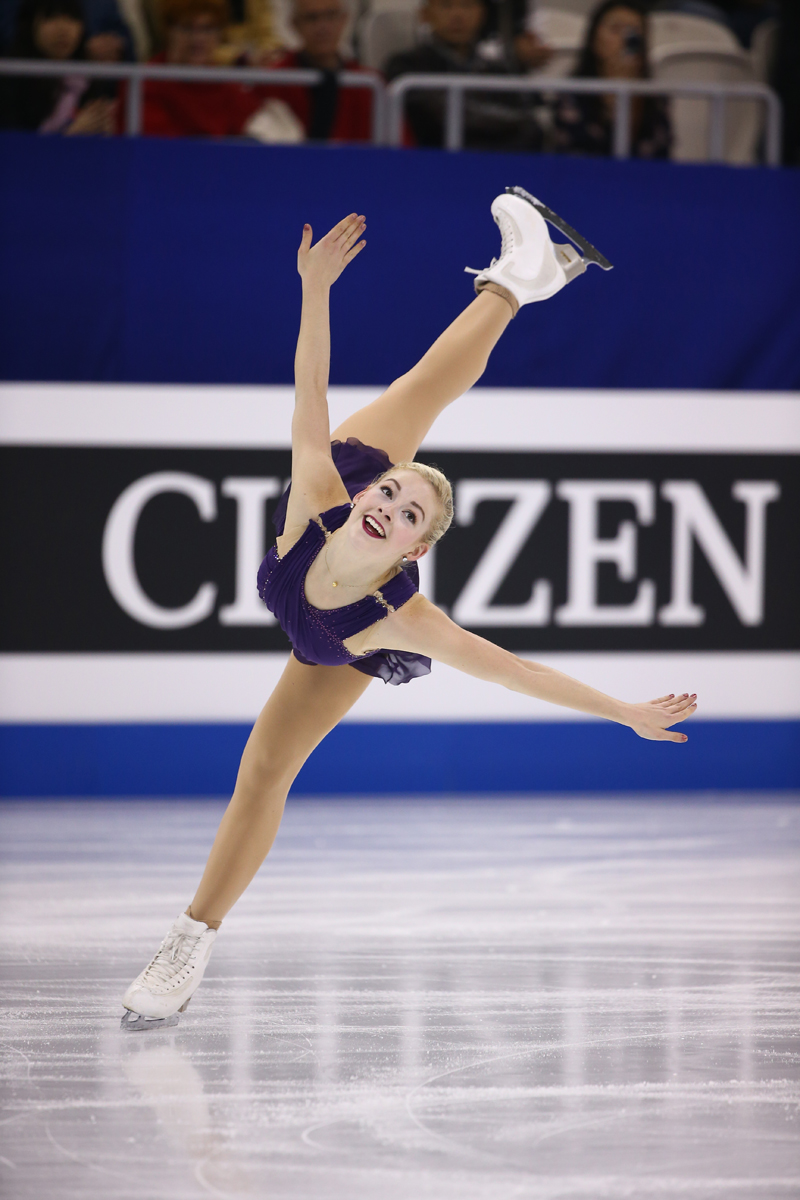 Photos Susan D. Russell/International Figure Skating
ITNY is pleased to present Olympic Medalist and 2-time US Ladies Champion, Gracie Gold with this year's Will Sears Award at our 2019 Unplugged Performance and VIP Party.
The Will Sears Award is given to to a skater who demonstrates exceptional daring and persistence in pursuit of his/her passion.
"ITNY is proud to honor Gracie for daring to share her struggles so others can learn from her. We admire her courage to return to the sport and finding the joy of skating again," said Moira North, Founder/Artistic Director of Ice Theatre of New York. Read more about Gracie in People Magazine.